EU halved import duties for grains
The European Union cut import duty for corn, rye and sorghum to EUR 4.65 (USD 5.27) per ton.
The import duty in the cereals sector was reduced 2.2x compared to the previous level of EUR 10.4 per ton, which was increased on May 6.
The updated duties are applicable from 23 June 2020.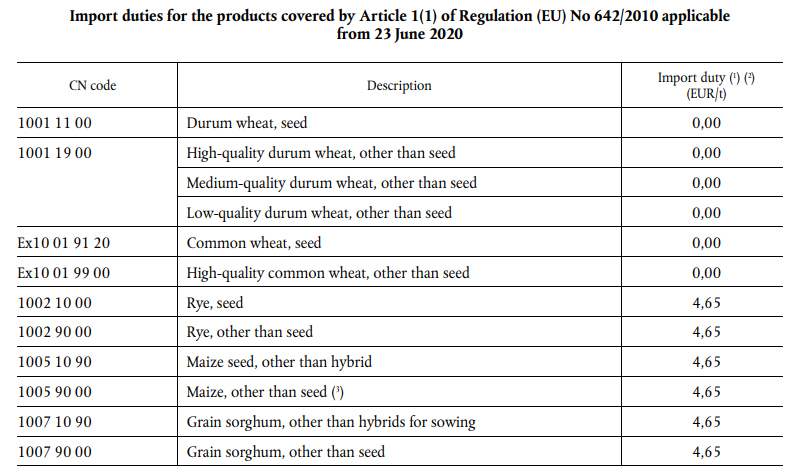 For the 2020 harvest, the Black Sea market was decreasing last week, especially in wheat.
The Memorandum of Understanding between the Ministry of the Development of Economy, Trade and Agriculture of Ukraine and grain market participants will be signed on July 1 to ensure the projected grain export volume in the 2020/21 season.
Learn more: