Ukrainian rapeseed gained on last week's US dollar appreciation
Rapeseed prices in Ukrainian sea ports remained at the level of 412-415 USD/t, although as a result of a sharp rise in the dollar exchange rate last week to 27.1-27.2 UAH/USD, the hryvnia prices rose to 13.100-13.300 UAH/t, Grain Trade writes.
"Producers are ready to sell rapeseed at a high price amid low barley and wheat prices, yet the supply volume is still low, as active harvesting will begin in 10-14 days," experts say.
As reported, the global rapeseed oil market is being pressured by Malaysian and Indian actions brought before the World Trade Organization (WTO) against the European Union.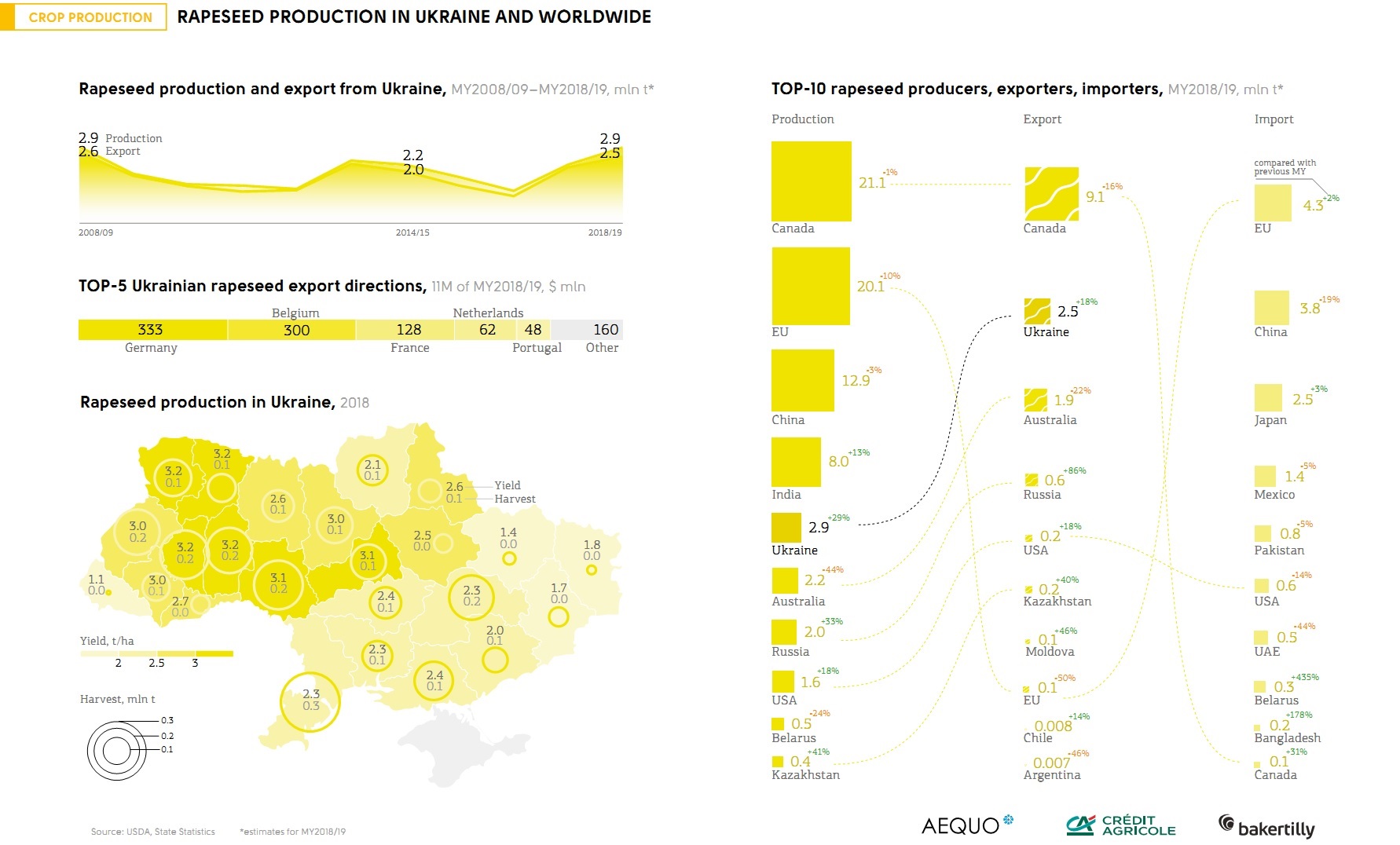 Malaysia, the world's second-largest producer of palm oil, announced on July 1 that it will sue the EU to lift the ban on palm oil in the EU's biodiesel production as the Union's policy under the Delegated Regulations restricts free trade practices. Malaysia will also act as a third party in Indonesia's actions brought before the WTO against the EU.
Over the past week, Ukrainian rapeseed gained 3 USD/t to 425 USD/t FOB Odesa.