China bought all-time high volume of Ukrainian soybean oil in May
In May of the current year, China imported a record high volume of Ukrainian soybean oil — about 20 thou. t, UkrAgroConsult writes.
In September-May 2019/20(September-August), Ukrainian soybean oil exports reached an all-time high level of 260 thou. t, +6% YoY.
The EU remains the major importer with a market share of 46%. At the same time, the volume of purchases increased by 26%.
As reported, the growth of export volumes was observed to the following markets: China (+155%), Germany (+224%), Poland (+44).
A slowdown in soybean oil exports from Ukraine, in turn, was observed to such markets as Algeria (-91%), India (-59%) and Israel (-68%).
Earlier its was reported that China contracted 4.04 mln t of US soybeans as of June 25 for delivery in 2020/21.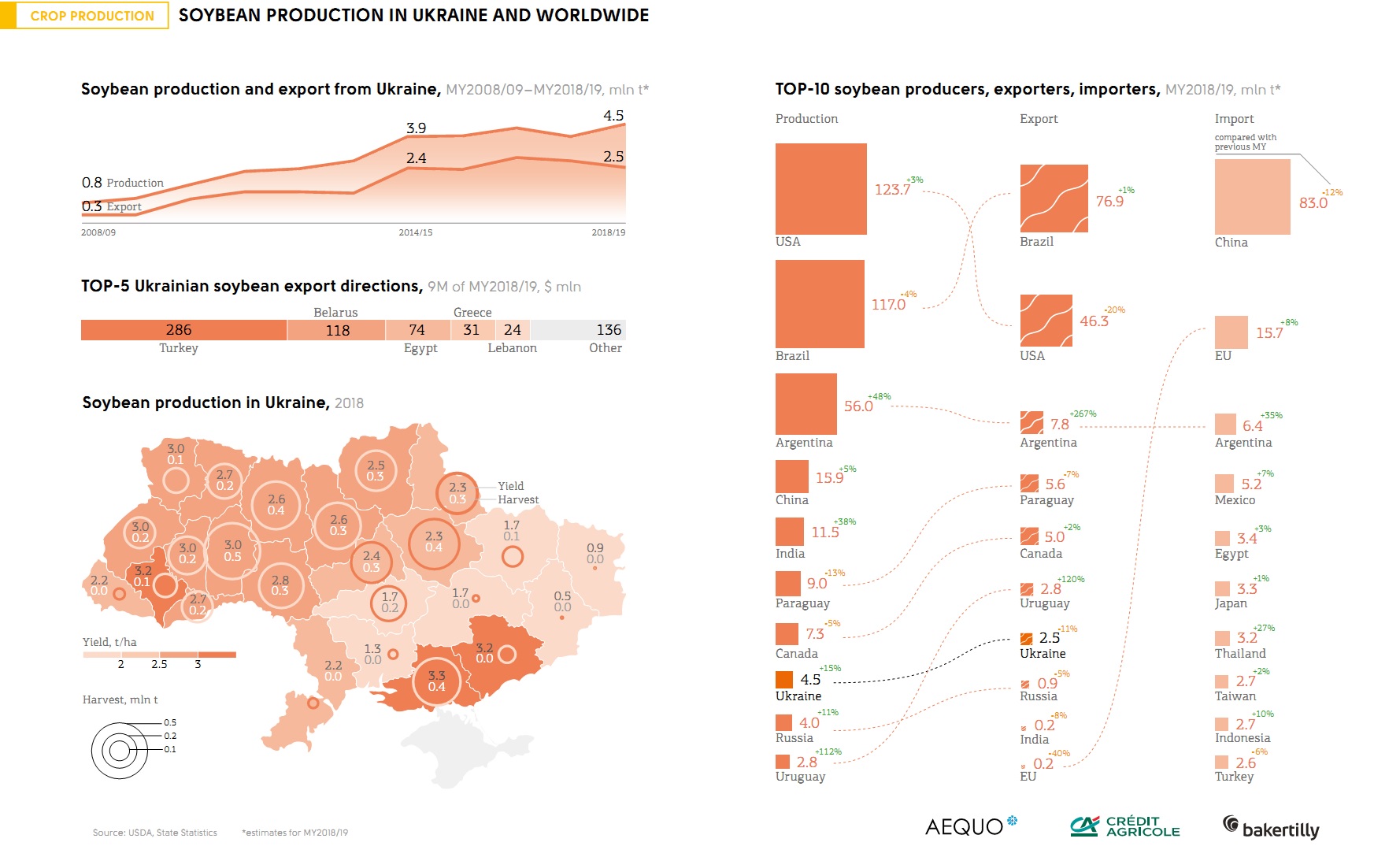 Learn more: