Sunflower yields 0.6-0.8 t/ha in the south of Ukraine
Growers in southern Ukraine have started harvesting sunflowers. As with winter crops, results are globally disappointing this year, the Agritel consultancy reports.
"According to the first returns from the fields, average yields are 0.6-0.8 t/ha compared to 1.3-1.6 t/ha last year at the same period," the report reads.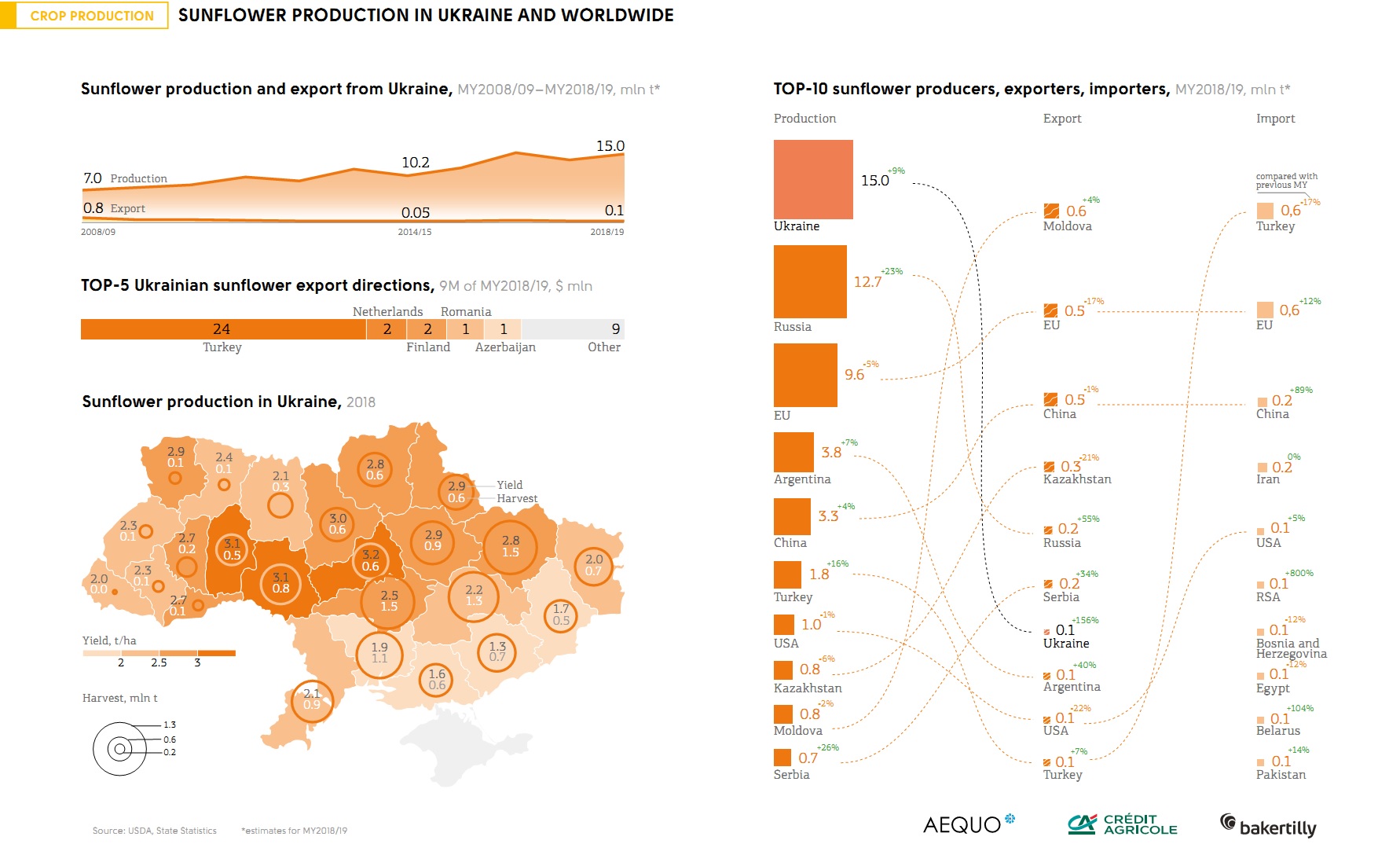 Harvesting will now begin in the centre of the country. The expected rains are likely to slow down the pace of field work.
"Processing plants are ready to receive the first volumes and even the slightest delay could lead to disrupted exports. It should be noted that this year exporters registered record forward sales of sunflower oil and sunflower meals due to strong demand from China and India," the consultancy adds.
Previously reported that in the period of July 1-31 oilseed crops and derived products export from Ukrainian sea ports stood at 774 thou. t, 12% lower from June (882 thou. t as provided by the figures updated).
Learn more: