Egypt to purchase 1 mln t of Ukrainian wheat in 2020 — opinion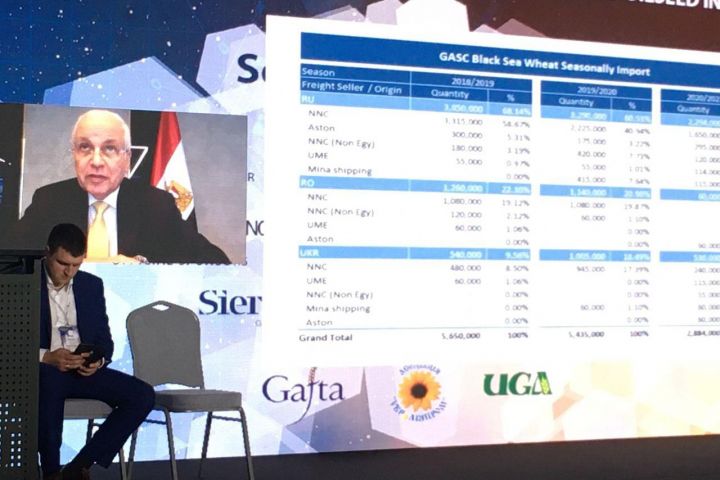 Grains and Agricultural Markets Senior Consultant at FAO Egypt Mohamed Reda Elgammal reporting at Black Sea Grain 2020 & Black Sea Oil 2020 conference
Photo by: Latifundist.com
In 2020, Egypt will make procurement of 1 mln t of Ukrainian wheat, Grains and Agricultural Markets Senior Consultant at FAO Egypt Mohamed Reda Elgammal stated during the Black Sea Grain 2020 & Black Sea Oil 2020 conference.
According to him, in 2018 Egypt purchased 540 thou. t of Ukrainian wheat, in 2019 more than 1 mln t. As of early September 2020, Egypt imported 530 thou. t of wheat or 15% of the total of purchases.
Egypt is constructing new grain storage facilities and has the capacity to store all the purchased volume (12.9 mln t of imported wheat in 2019). In addition in the coming years, the country plans to modernize and double the fleet.
Previously reported that export of food wheat in July-August 2020/21 stood at 3.9 mln t, feed wheat at 1.3 mln t.
The Ministry for the Development of Economy, Trade and Agriculture of Ukraine and grain market participants signed the Annex to the Memorandum of Understanding on 17 Aug., setting the limit for wheat export from Ukraine in the 2020/21 season at 17.5 mln t, rye 1 thou. t.