Ukraine's soybean export made up USD 300 mln in Jan-Aug
Soybean export shipment from Ukraine in Jan-Aug stood at 831.29 thou. t for the amount of USD 292.92 mln, the State Customs Service of Ukraine reports.
Key importing countries in 8M 2020:
Turkey: USD 61.86 mln, 21.12% of the total supply
Belarus: USD 58.75 mln, 20.05%
Greece: USD 30.11 mln, 10.28%
others: USD 142.22 mln, 48.55%
As a reminder, at campaign start soybean yielded 1.66 t/ha on average in Ukraine.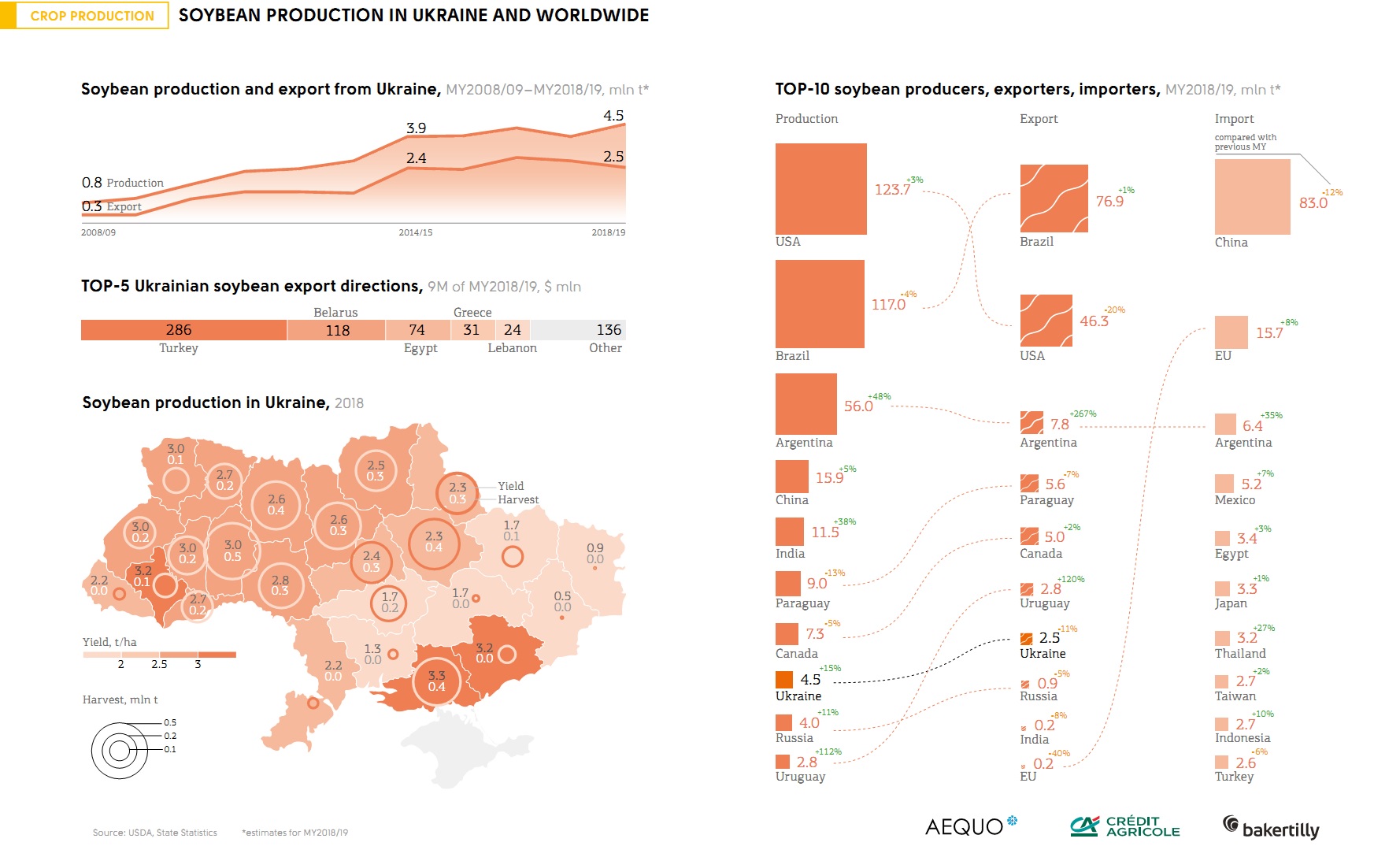 As of September 10, soybean harvest in Ukraine reached 217.9 thou. t on 123.7 thou. ha or 9% of the planned areas. The crop yields 1.76 t/ha on average.
Learn more: