Soybean Deficit in Ukraine
The world soybean market is growing rapidly. This process is facilitated both by rising demand for soybean oil from food and biodiesel producers and by higher demand for soybean meal from livestock producers.
However, in recent years, there has been a downward trend in the areas under this oilseed crop. According to the State Statistics Service, in 2019 agrarians harvested 3.699 mln t of soybeans as compared to 4.461 mln t in 2018. The average yield last year reached 2.29 t/ha against 2.58 t/ha in 2018 and 1.97 t/ha in 2017.
A total of 1.4 mln ha were allocated to soybean crops in 2020/21(September-August) vs. 1.6 mln ha in 2019/20 and 1.9 mln ha in 2018/19. Over the past three years, the area has been reduced by 10%.
Soybean stocks
We shall return to the reason why Ukrainian agrarians reduce the area under soybean. In the meantime, let us find out whether there really is a deficit of soybeans in Ukraine and whether our processors should import raw materials.
As our readers know, in May the Pology Oil Crushing Plant purchased 20 thou. t of Brazilian soybean to cover its needs for processing, as domestic prices for Ukrainian soybean had soared and stocks dropped. Thus, Ukraine for the first time ever imported soybean as a raw material for processing rather than as a seed.
Under the State Statistics Service, Ukraine does have soybeans. Stocks at the beginning of May, when the import supply started, were estimated at 600 thou. t compared to 1.5 mln t in 2019. At the same time, the oil crushing plants had in their storages 140 thou. t of soybeans, the other 460 thou. t were kept by agricultural producers.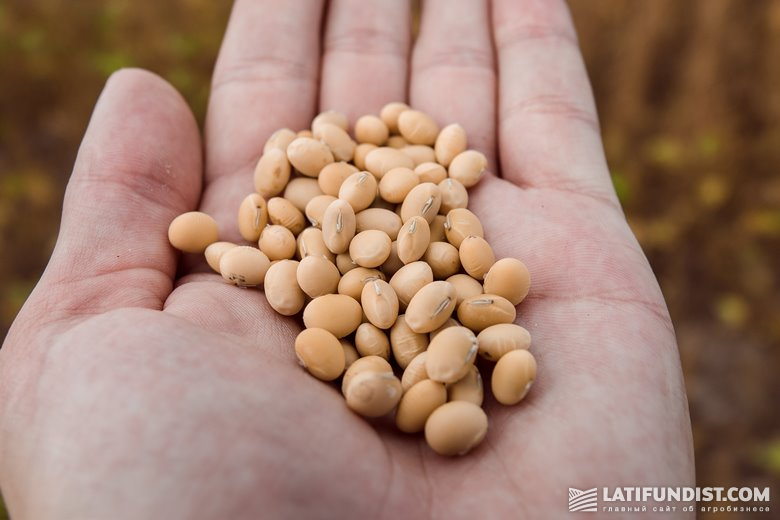 So how did the situation change back then? Two months after, the State Statistic's estimates of soybean stocks have almost halved. As of July 1, according to the agency, the reserves fell almost twice to 338 thou. t. Of this amount, the agrarians stored 240 thou. t, processors 98 thou. t.
The APK-Inform analysts expect a record-low level of carryovers for the last 7 years – 37.5 thou. t.
Turkish gambit
As provided by the data of the State Customs Service, Ukraine exported 821.5 thou. t of soybeans for the amount of USD 288.7 mln in January-June 2020.
The main importing countries of Ukrainian soybean in 1H 2020:
Turkey: USD 61.9 mln (21.42% of the total supply)
Belarus: USD 56.2 mln (19.46%)
Greece: USD 30.1 mln (10.43%)
A trader at a soybean processing enterprise, located in the central part of the country, told anonymously how Turkish processors imported Ukrainian soybeans last year and now produce cheap meal.
"We wanted to contract with the Turks to supply soy meal starting from the new year. And they told us: "Guys, your price is not working for us. Our domestic price is lower, your meal is expensive." It turned out that they had imported 2.2 mln tons of beans before the New Year when the price of soybean was USD 300, and now they produce meal much cheaper than ours," says the trader.
In the past four years, the share of soybean export makes up 63% of its production. In 2020/21, according to USDA forecasts, this indicator will reach 66% of total production. Both production and exports are projected to decline by 5%.
"In the current season processors lost 33% to exporters and reduced processing volumes to 1.4 mln t. The market adapted, the season began with the September record of soybean export (more than 277 thou. t), in October the historical maximum for Ukraine was exported — 565 thou. t," notes Svetlana Kupreeva, UkrAgroConsult oilseeds market analyst.
Whose hands does export play into?
Dmytro Motuzko, AdamPolSoya project manager at ATK, believes that transnational corporations investing in export logistics in Ukraine and in production in other countries benefit from the export of raw materials from the country.
"It is perfectly profitable for them to export soybeans and import meal from Ukrainian raw material. In some ways, I do understand them. They have a choice whether to build in Ukraine or in countries having a better investment climate. For example, the cost of electricity per ton of processing in Ukraine is USD 2 higher than in Europe. This is money a Ukrainian farmer does not get," he comments.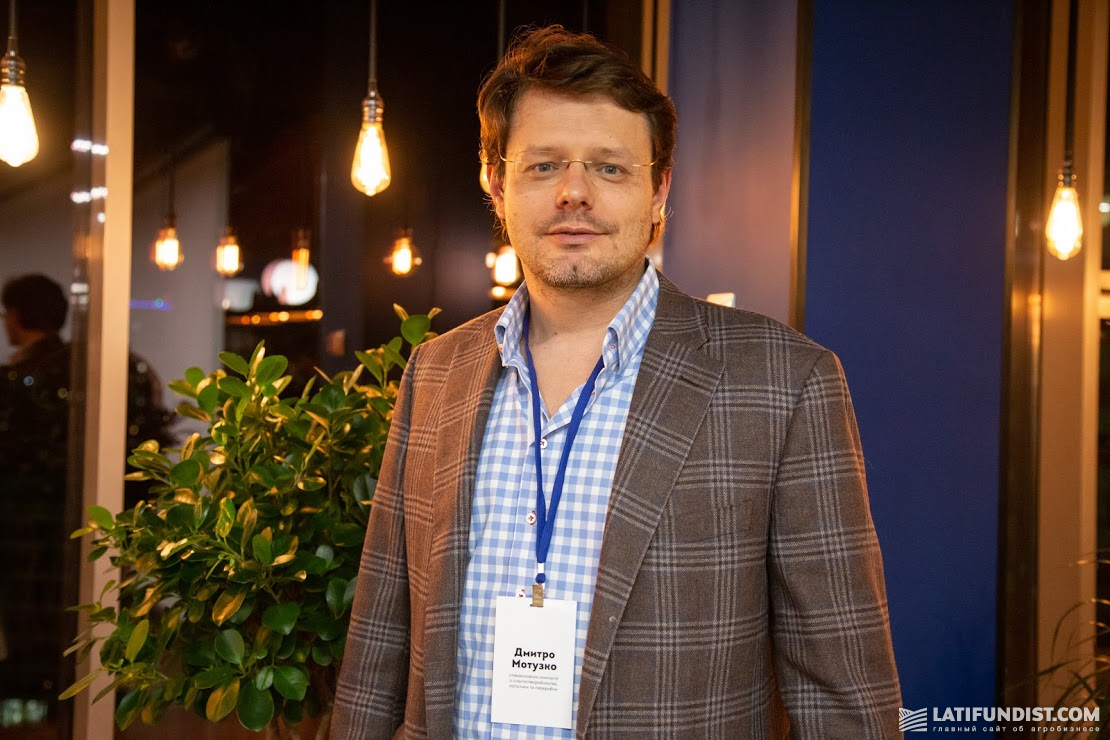 In 2018/19, the major exporting companies were a Bunge subsidiary in Ukraine, Suntrade, covering 5.5% of the market; Agro Sector and Cargill, each accounting for 3% of the total supply.
In Brazil, Bunge has 12 soybean processing companies. In January 2020, the company announced plans to acquire two more soybean processing plants in Brazil from local company Imcopa.
As for this year, the balance of power has changed a bit. Agroprosperis dominated soybean export in January-June, as shown by the operative data of agents in domestic ports available to Latifundist.com.
| | | |
| --- | --- | --- |
| | Soybeans | |
| Shipper | Quantity, thou. t | Mkt share |
| Agroprosperis | 107 | 20.19% |
| Sodrugestvo Trading | 79 | 14.91% |
| Kernel Trade | 61 | 11.51% |
| Alfa Trading (Wilmar) | 42 | 7.92% |
| Bunge | 41 | 7.74% |
| Cargill | 40 | 7.55% |
| Grainexpo | 28 | 5.28% |
| Hakan Agro | 21 | 3.96% |
| Garsan | 21 | 3.96% |
| Glencore | 20 | 3.77% |
| Ramburs | 13 | 2.45% |
| ADM | 11 | 2.08% |
| Aves | 9 | 1.70% |
| Arnika | 6 | 1.13% |
| Louis Dreyfus | 5 | 0.94% |
| Others | 26 | 4.91% |
| Total | 530 | |
Domestic processing
Commenting on May news about Brazilian imports, Allseeds External Relations Director Sergei Stoianov noted that it was too early to panic referring to the State Statistics Service data: at that time soybean stocks were estimated at 600 thou. t.
"This is even without counting the "black" soybean! It is not as many as after the new harvest, but it is quite a lot! At the same time, if we talk about the reliability of these reserves, it is unlikely that directors and chief accountants of hundreds of companies have sent to the State Statistics Service reports on 600 thou. t of stored soybeans that they do not have. One must understand that the accounts of these enterprises are based on the warehouse report of the head (master) of the grain warehouse, laboratory registers," Sergei Stoianov wrote.
Some traders and processors we have interviewed agree with Sergei Stoianov and claim that there is enough soybean in Ukraine. Farmers "held" it in anticipation of a new, better price. However, most market participants are less optimistic and note that the problem of soybean shortage in Ukraine does exist and they are already considering import options.
"The volume of domestic soybean processing in 2019/20 may decrease by 18% YoY. But even with such decline processors face challenges with the purchase of raw materials. . . Our estimates of import in 2019/20 are increased to 30 thou. t against 1.4 thou. t in 2018/19," commented Andrei Kupchenko, the head of business project unit APK-Inform.
While on the subject of domestic consumption, Dmytro Motuzko stressed that Ukraine consumes about 50 thou. t of soybean meal and cake monthly. "In terms of beans," this indicator is about one mln t of soybeans per year. This is the volume of soybeans used for the needs of Ukrainian livestock farming. According to him, in late May the market had about 100 thou. t of soybeans available (as a reminder, the State Statistics Service reported 600 thou. t).
"If we manage to replace it with another raw material (sunflower meal for example), the domestic consumption within the next four months will require about 200-250 thou. t of soybeans. There is no even close volume at crushing plants. In this sense, I do not understand why everyone was stunned by the news of Brazilian soybean supplies. It's no surprise. Check out the soybean export volumes this marketing year, and you'll see. In the end, we have half-unloaded soybean crushing facilities," said the expert then.
Some processors have observed this situation since the beginning of the season. For instance, we were told by MHP that they had closely monitored the rates of exports and consumption of raw materials, anticipating as early as in December-January that the market may face soybean shortage. So, they made reserves in advance.
According to Yuriy Shlonchak, Head of the Export Sales Department at MHP's Agro Department, the company is fully supplied with soybean until the end of the season.
"In 2019, soybean production in Ukraine stood at 3.6-3.8 mln t, compared to 4.8-4.9 mln t in the previous year. Agrarians cut soybean areas in favour of sunflower and corn. In addition, despite the "soybean amendments", we have seen a high soybean export rate since the start of the season. This has led to intensified competition for raw materials on the domestic market," said Yuriy Shlonchak.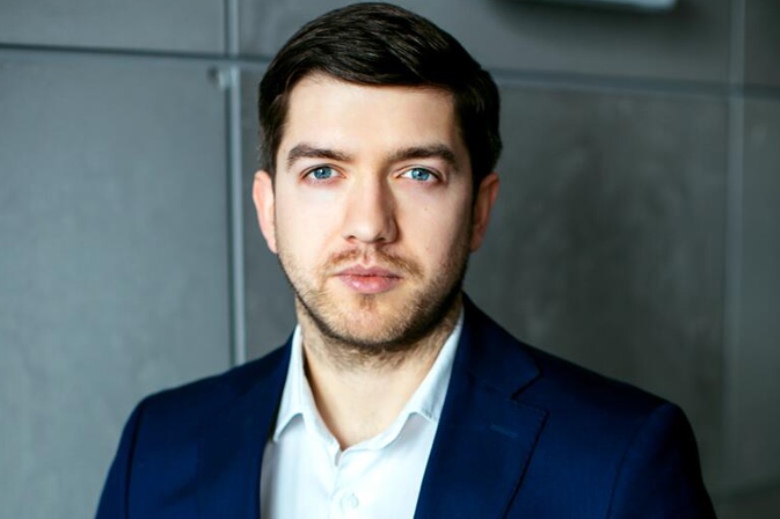 Dmytro Motuzko also noted that the company had taken care of building up stocks of raw materials in advance, considering the dynamics of growing exports.
"Since we have no capacity to process anything but soybean, we had to buy and store it in large quantities practically from the harvest. We are not going to import soybeans," he said.
Soybean amendments are not to be blamed
It is neither reasonable nor sensible to blame soybean amendment in this situation, Dmytro Motuzko added.
"The only outcome of the amendments was that they annoyed everyone. At the end of the day, soybean trade is growing. Just a shortlist has changed. Large companies exported in the same volumes, while small companies exported through cash-for-crop traders. Well, what support there can be for domestic processing if the soybeans are shipped to Turkey, Belarus and China. In the coming four months, by my estimates, the domestic market will be short of soybeans amid the overproduction in the external market. Something can be replaced with sunflower meal, yet it is not the case for everyone," he commented.
According to Yuriy Shlonchak, the market has adapted to the realities of soybean amendments. Soybean deficit in the Ukrainian market was triggered by low crop production and stable export demand.
Svetlana Kupreeva, UkrAgroConsult Oil Market Analyst, agrees in part with these opinions.
"By the start of the new season, the VAT refund restrictions had been removed. However, the uncertainty that existed in addressing this issue, and the moisture deficit in spring, unfortunately, played their part in shaping the farmers' preferences in respect of the sowing campaign 2020," concluded the expert.
Weather and price
Climate change, lack of moisture and spring droughts are perhaps one of the main reasons why producers give up cultivating soybeans and switch to "easier" crops: sunflower, corn and wheat.
The head of Rost Agro Maksim Bernatskiy told Latifundist.com that this year he has reduced the production of soybeans on non-irrigated lands by 80%.
"Previously we sowed 1,200 hectares of soybeans on irrigated land, this year we have reduced the sown area to 200 hectares. Soybean sowing on irrigated land has not been reduced: we have allocated 600 ha," he said.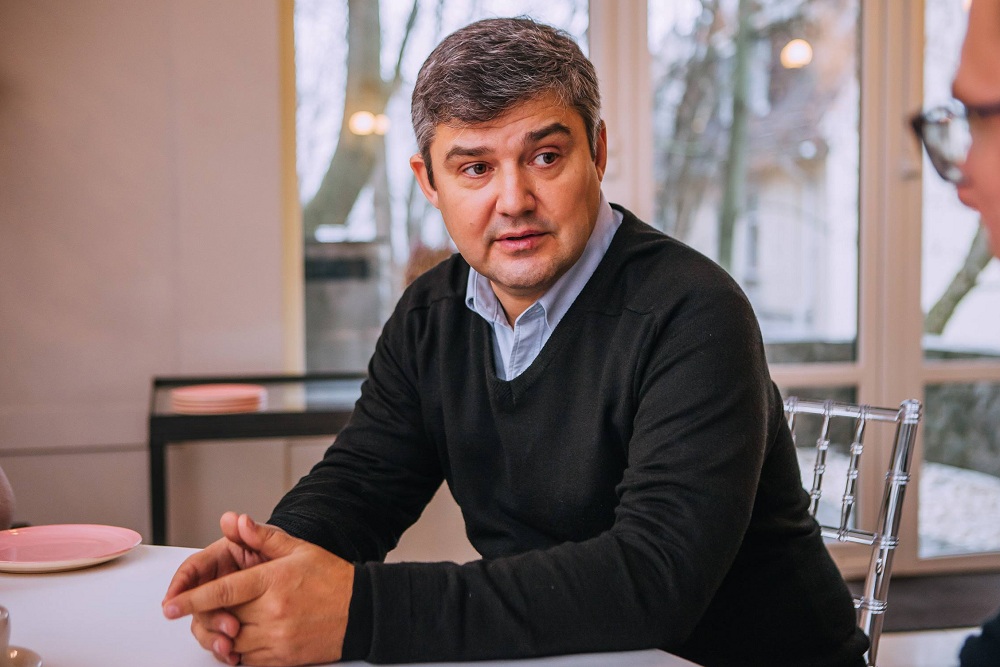 In his words, in the last five years, only one season was profitable, the last two were unprofitable. It was the harvest of 2019 that led to the reduction of soybean non-irrigated areas.
Indeed, today the borders of soybean growing regions in Ukraine have changed and moved up to the north. Thus, as informed by the European Association Donau Soja, this year the five regions with the largest soybean areas are Poltava (140.06 thou. ha), Khmelnytsky (132.83 thou. ha), Kyiv (122.98 thou. ha), Vinnytsya (118.81 thou. ha) and Zhytomyr regions (113.59 thou. ha).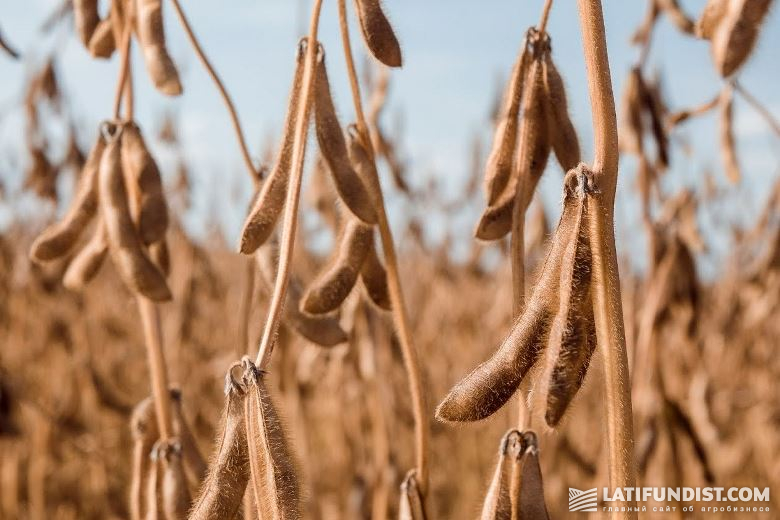 As noted by the consultant agronomist of the Association Donau Soja Mykola Bykov, since about 2014 the western regions of Ukraine have joined the regions where soybeans are produced. He also noted that soybean yield in the country has decreased by 0.05 tons per hectare in recent years.
"However, in addition to drought, the poor use of fertilizers, improper selection of varieties in response to these changes, the misuse of fertilizers, which is often grounded on soybean's ability to fix nitrogen and then provide itself with this element are the reasons for a yield drop," added Mykola Bykov.
In addition to adverse climatic factors, the drop in domestic soybean prices last year had an impact on the reduction of production areas.
"Last year we saw soybean prices declining. So, this year we had to increase sunflower areas. In 2019, the sown area covered 20% of the company's total land bank, today it is 36%. We will see what the situation with prices will be in the coming year or two. We planted 5% more corn: it now covers 2 thou. ha. Whereas, soybean areas were reduced by 7%," the chief agronomist of Agro-S (an MHP subsidiary) Viktor Doroshenko stated in the framework of the AgroExpedition. Sowing 2020.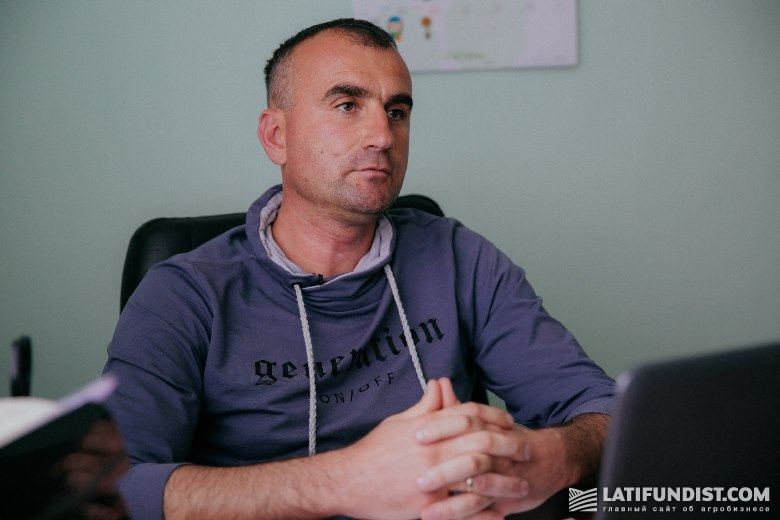 The ROSTOK-HOLDING company also refused from growing soybeans for the very same reason.
"Previously, there was about 4,000 hectares of soy. But this year there is none, as prices were rather unfavourable," said chief agronomist of the agricultural holding Yuri Lebedev.
The low price was one of the reasons why soybean areas were cut by the Agrain Agro Group. As the deputy chief agronomist Taras Kornienko told us, the agricultural holding allocated up to 10 thou. ha for this crop three years ago.
"We have started replacing soybeans with corn gradually. This decision was influenced, among other things, by the appearance of diseases in crop rotation. Last year, bacteriosis was observed on seeds. So we decided to sow 6 varieties of soybeans on 1 thou. ha and pick up 2-3 varieties yielding higher. Unfortunately, the crop failed to yield high, about 2.6 t/ha. To top it off, in the last few years soybean prices were low. This year we planted soybean, but next year we will remove it from the crop rotation system," said Taras Kornienko.
He also added that earlier the company's production branches used the American soybean-corn crop rotation system, but now the Ukrainian sunflower-corn system is being introduced.
The CEO of Kernel Yevgeny Osipov also has doubts about the prospects of soybeans in Ukraine. In an interview with the Running Banker («Бегущий Банкир») project, he noted that we are not globally competitive in the production of this oilseed crop.
"We are incompatible in the soybean market. The unique conditions that exist for soybeans in North and South America are inaccessible for us. We can sustainably harvest 3.5 to 4 t of sunflower. And they can harvest 3.5-4 t of soybeans. We can't. One year it may yield 4 t, and then go down again to 1.5 t. It's the climate we have. Consequently, we can't compete," he stressed.
This season was marked by intensified competition between processors and exporters resulting in higher soybean prices on the domestic market.
Yet the market is confident this is a temporary phenomenon. Explaining the rise in prices, Yuriy Shlonchak noted that at the end of the season soybeans were stored mainly large companies, which held back sales in the domestic market. Despite the fact that since February soybean exports have been slowing down, the lack of sufficient supply of raw materials in the domestic market forced processors to raise purchase prices.
Indeed, the soybean premium has become a pleasant bonus for Ukrainian agriproducers. But will it become a factor for the popularity of this oilseed crop and increase of production areas in the future? Hardly it will since this choice is not only price-driven.
Konstantin Tkachenko, Natalia Rodak, Latifundist.com