Ukraine stands third largest sunflowerseeds supplier to the EU so far 2020/21
The EU countries have enhanced sunflowerseeds import since the start of 2020/21 to 527.41 thou. t, 84% more YoY. In the period July-December 2019, Member States imported 286.2 thou. t of sunflower.
As informed by the European Commission in its weekly report, the key exporters of sunflowerseeds to the EU in the reporting period are:
Russia: 204.9 thou. t, 38.9% of the total supply
Moldova: 124.3 thou. t, 23.6%
Ukraine: 110.4 thou. t, 20.9%
Serbia: 30.3 thou. t, 5.7%
China: 19.6 thou. t, 3.7%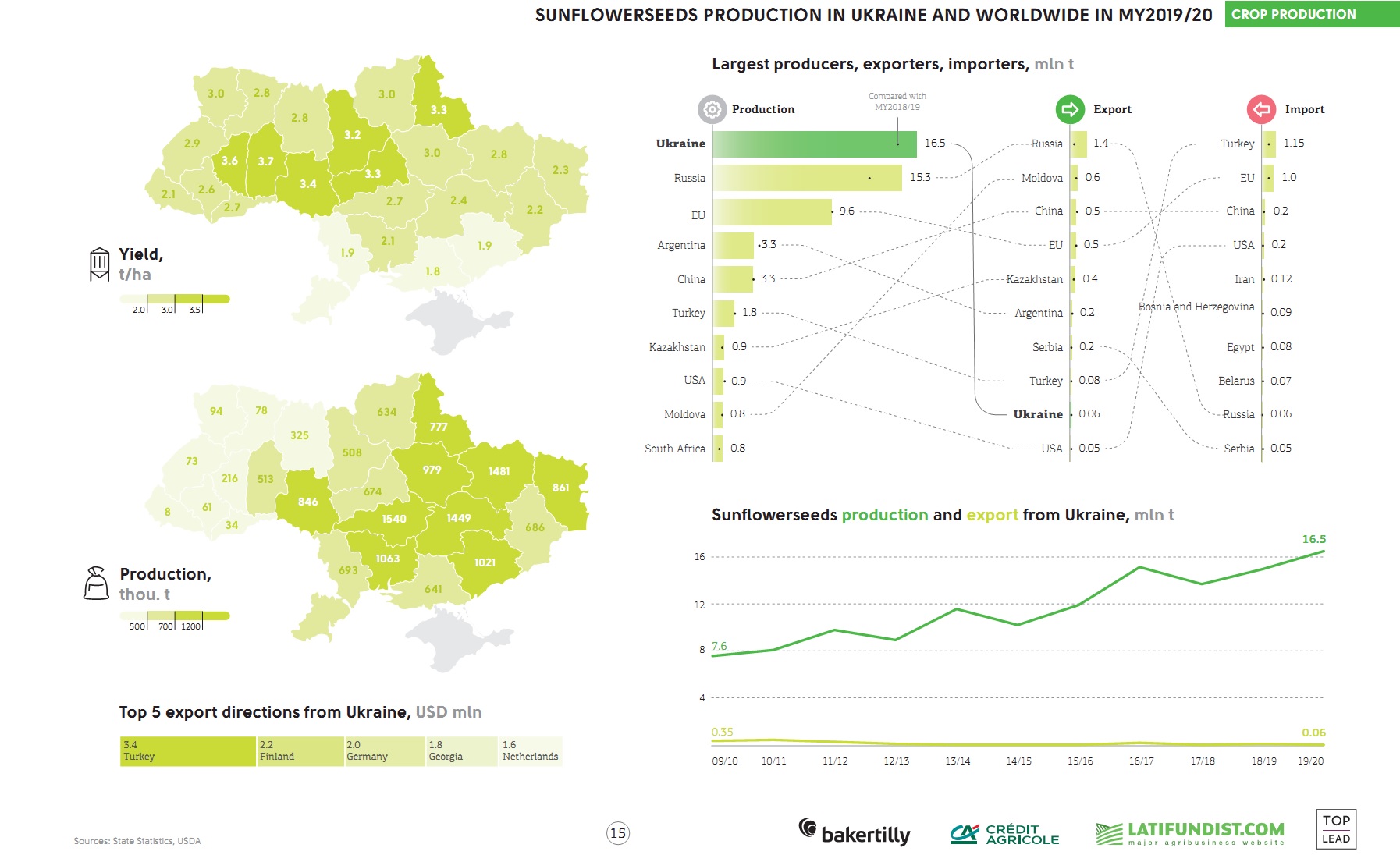 The EU sunflowerseeds export dropped 19% to175.8 thou. t. The oilseed crop turned out to be below expectations, mainly due to a low sunflowerseed yield.
Agriproducers in Ukraine harvested 13.07 mln t of sunflower in the current season.