Kernel increased dividend payment by 68%
The annual general meeting of Kernel shareholders approved a dividend of USD 0.42 per share.
The relevant decision was made during the meeting held on 10 December 2020. The general meeting delegated to the Board of Directors to set up record and payment dates to distribute the dividends.
The amount of dividend payment is 68% higher from the previous financial year's USD 0.25.
The issued capital of Kernel Holding S.A. (Luxembourg) is 84,031,230 ordinary shares without indication of a nominal value, providing 84,031,230 voting rights. Thus, the payment in FY2020 will total over USD 35 mln.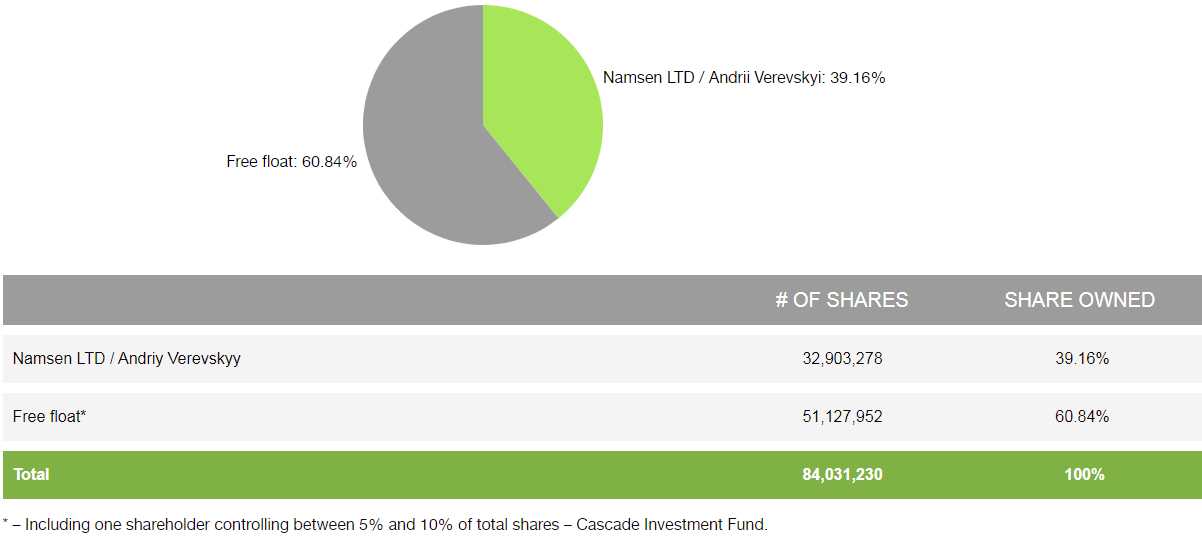 As a reminder, Kernel received USD 123 mln of net profit in FY 2020, 31% lower YoY (FY 2019: USD 179 mln).