Industrial milk production turned slightly up in Jan-Nov
In the period January-November, milk production in Ukraine reduced by 4.2% to 8.67 mln t, compared with the same period in 2019 (9.05 mln t).
The data of the State Statistics Service of Ukraine show that dairy farms increased milk production in the reporting period by 0.5% to 2.53 mln t vs. 2.52 mln t in 11M 2019.
Households cut the output by 5.9% to 6.14 mln t (11M 2019: 6.53 mln t).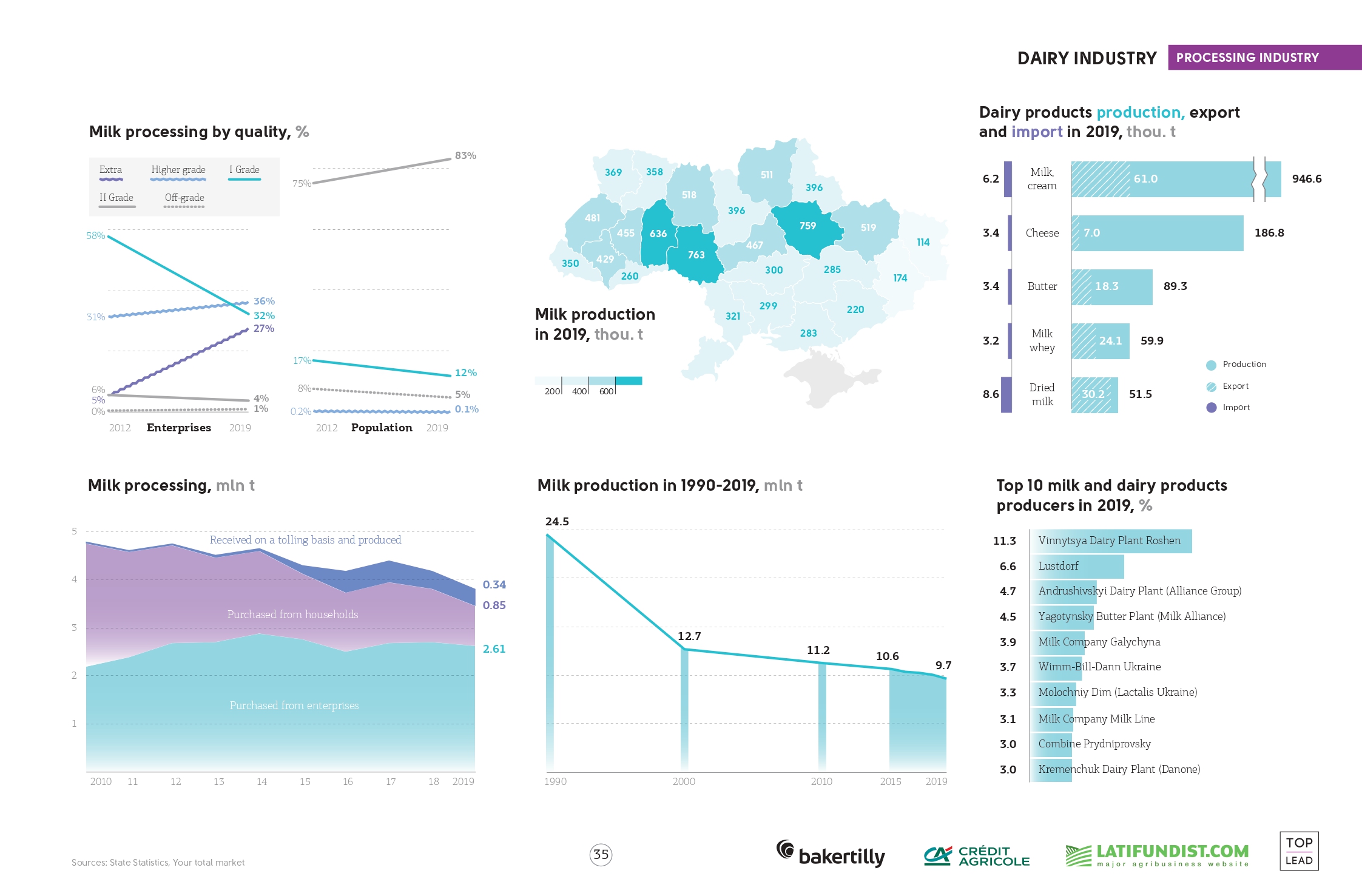 Farms in Poltava region produced the highest volume of milk in January-August 2020.
Learn more: