Uzbekistan imported a quarter of live cattle supply from Ukraine in 2020
In 2020, live cattle export shipment from Ukraine stood at 21.01 thou. t, 32% lower YoY, the data of the State Customs Service of Ukraine show.
In monetary terms live cattle exports totalled USD 41.05 mln vs. USD 54.26 in 2019.
The largest importing countries:
Uzbekistan: USD 12.24 mln, 24.9% of the total supply
Lebanon: USD 7.82 mln, 18.8%
Jordan: USD 5.58 mln, 13.4%
Azerbaijan: USD 5.32 mln, 12.8%
Saudi Arabia: USD 3.36 mln, 8.1%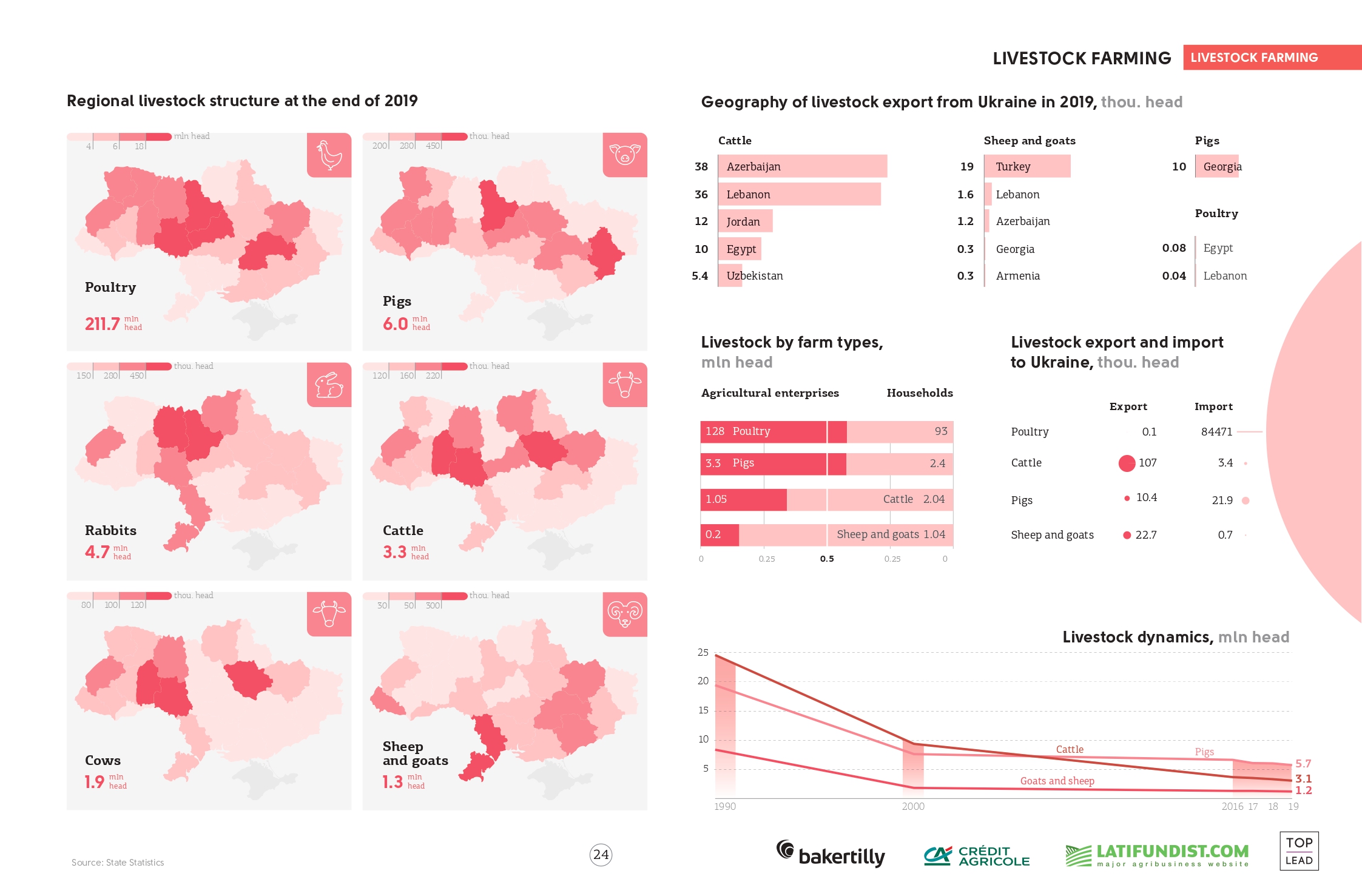 As a reminder, the development of cattle breeding is one of the programs supported by the government of Ukraine in 2021.