Chicken meat supply 22% lower in January
Poultry meat and edible co-products export shipment from Ukraine in January 2021 totalled 29.12 thou. t, 22% less YoY (January 2020: 37.35 thou. t). The supply in the reporting period is valued at USD 45.87 mln vs. USD 36.14 in January 2020, the State Customs Service of Ukraine data show.
Key markets for Ukrainian poultry products in the reporting period:
Saudi Arabia: USD 16.97 mln, 46.8% of the total supply

U.A.E.: USD 2.35 mln, 6.5%

Hong Kong: USD 1.95 mln, 5.4%

Armenia: USD 1.35 mln, 3.7%

Azerbaijan: USD 1.33 mln, 3.7%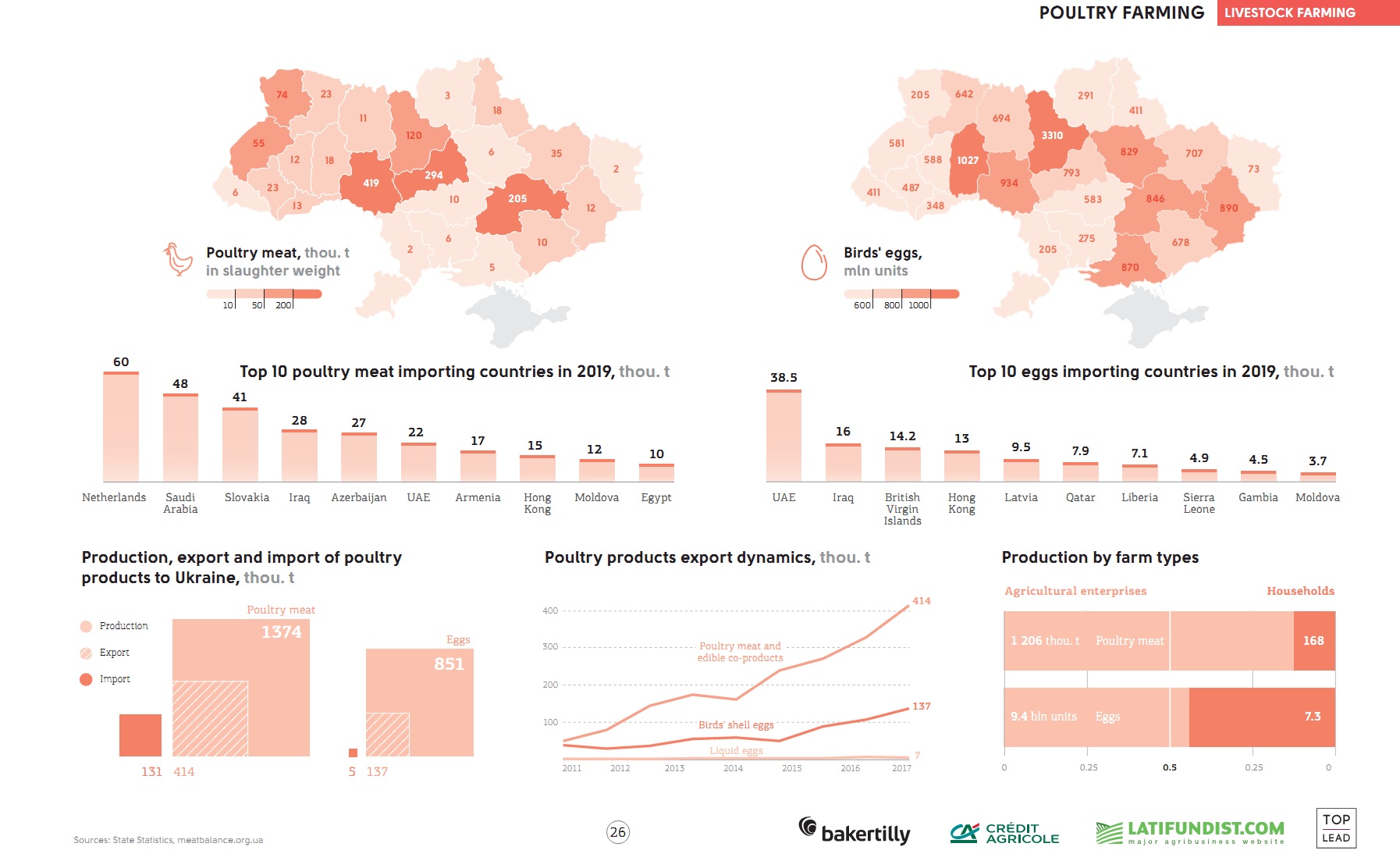 Previously reported that Singapore allowed import of poultry products from Ukraine.