Jan-Feb sea port grain exports tumbled by 38%
In the first two months of 2021, port operators handled 20.58 mln t of cargo in Ukrainian seaports, 6.54 mln t or 24.1% less YoY, the data of the Ukrainian Sea Ports Authority (USPA) show.
Export cargo transshipment fell to 16.15 mln t (-23.1%), import cargo to 3.07 mln t (-27.7%), transit cargo to 1.22 mln t (-28.1%) and coastal freight to 147.73 thou. t (-18.4%).
As reported, the negative trend was caused by a drop in grain exports to 5.61 mln t (-38.1%), a drop in iron ore imports to 995,700 tons (-19.4%) and coal to 394,200 tons (-72.2%), and a decline in container handling to 162,400 TEU (-6.6%).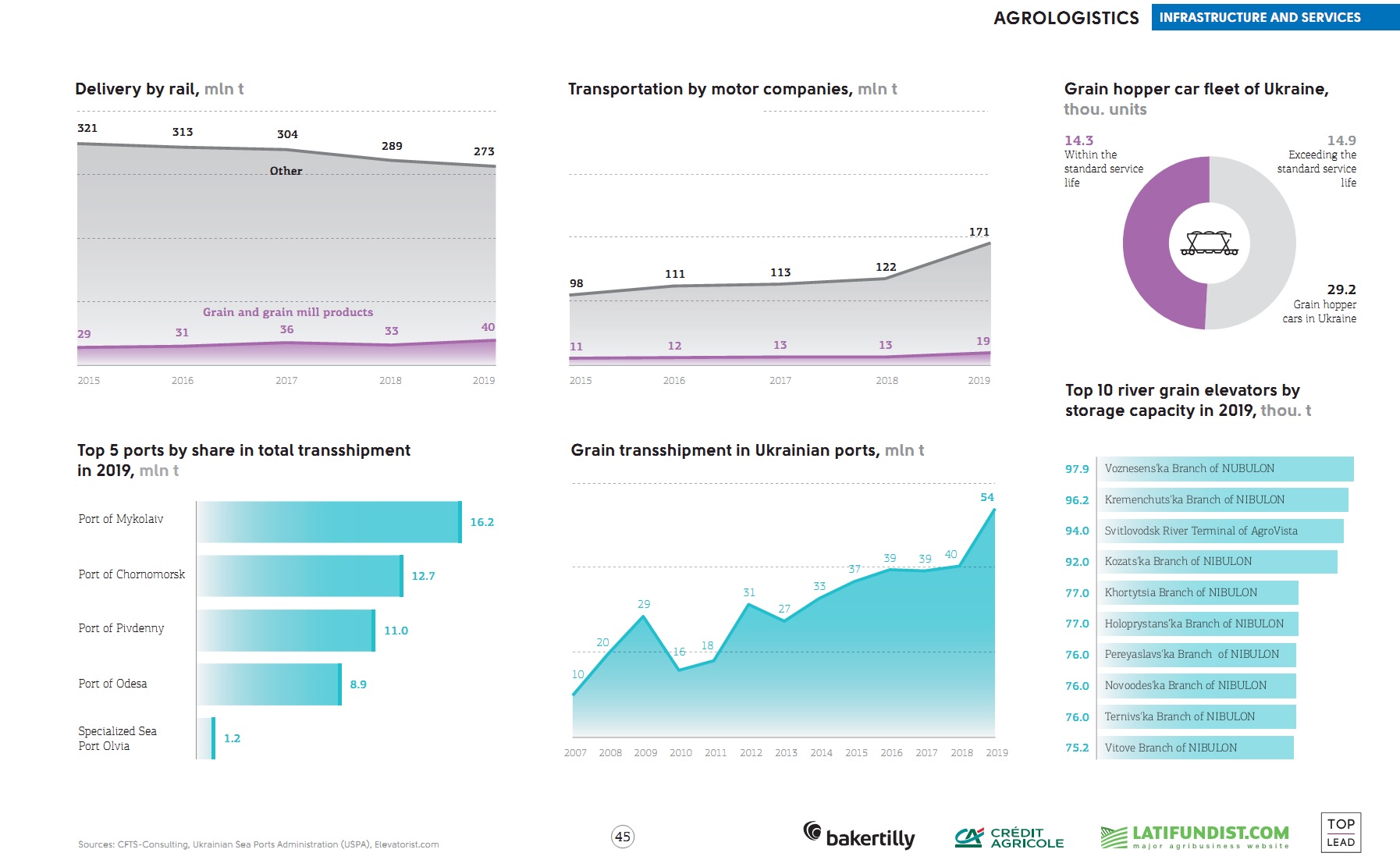 Staple grains export shipment from Ukraine reached 32.22 mln t as of March 3.
Learn more: