Chernomorsk port grains handling dropped 10% YoY in March
In March 2021, the cargo turnover of the port of Chernomorsk totalled 2.15 mln t, 5.6% more YoY, the Ukrainian Sea Ports Authority (USPA) reports.
Export cargo handling was 1.77 mln t (+1.4% YoY), import cargo 286 thou. t (+59.4%), and transit cargo 99 thou. t (86.4% of March 2020 results).
Bulk cargo transshipment during this period amounted to 1.35 mln t (93.8% of the March 2020 volume). Of this amount, 1.14 mln t of grain cargo were handled (89.2% of March 2020 figures), 54 thou. t of ore (almost twice as much as in the previous year), and 24 thou. t of chemical and mineral fertilisers, 4x higher YoY.
Liquid cargo handled in March 2021 at Chernomorsk port stood at 89 thou. t (98.2% of 2020 results). Vegetable oil transshipment made up 79 thou. t (92.7% of last year's amount), and oil products 10 thou. t (+81.2% compared to March 2020 results).
General cargo in the reporting period amounted to 719 thou. t of port cargo turnover (+40.3% compared to last year's figures). The best results were achieved in the transshipment of heavy vehicles — 259 thou. t or 8,501 units, an increase of 79 thou. t or 2,416 units from the comparative period in 2020.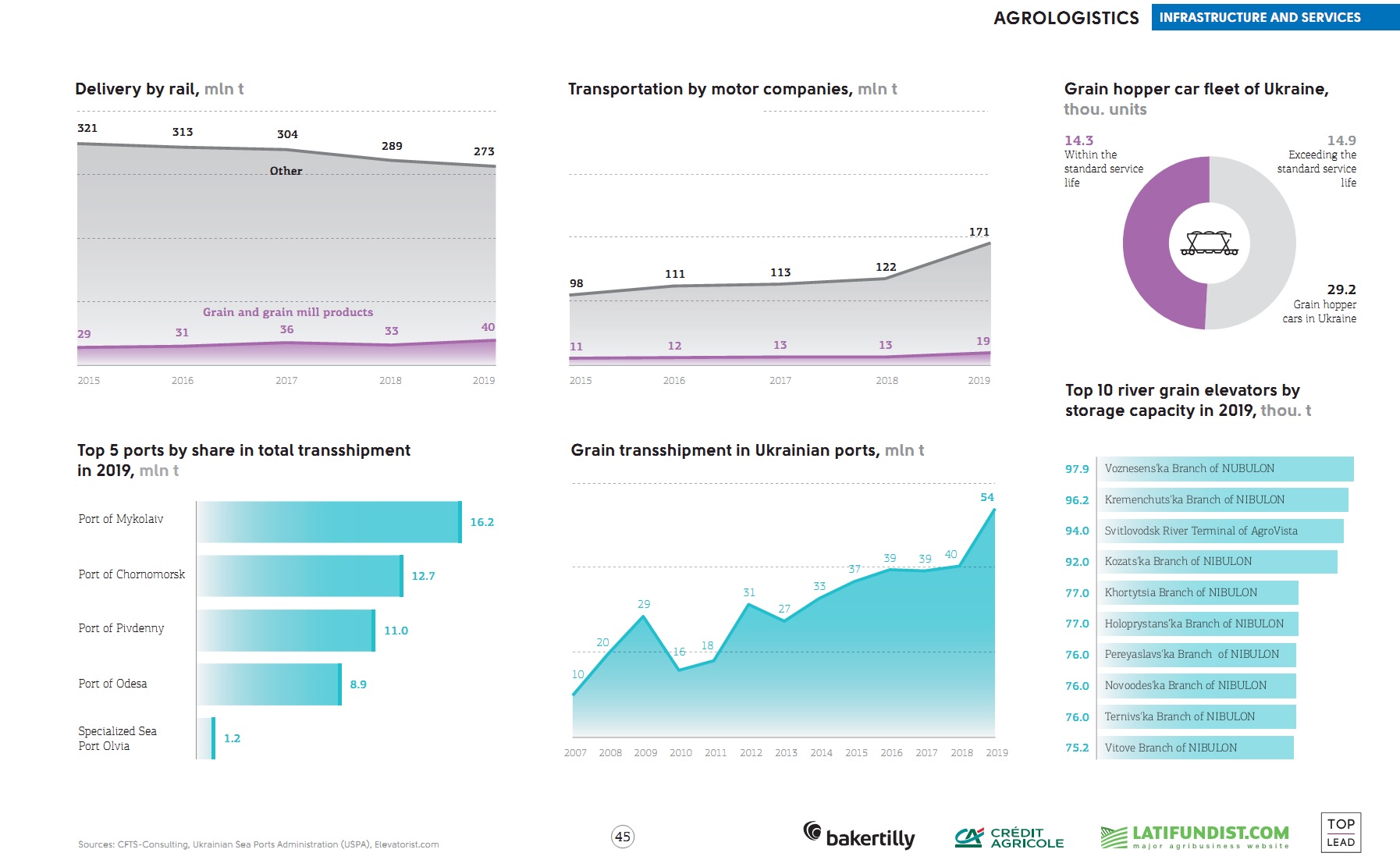 Positive dynamics is observed in transshipment of cars and agricultural machinery — 14 thou. t, demonstrating a more than a twofold increase in performance; ferrous metals — 173 thou. t (+34.8% YoY) and food cargo — 12 thou. t (+70.9% YoY).
Cargo turnover at AMPU berths reached 1.53 mln t or 71.2% of the total. The state-owned port operator Chernomorsk Sea Trading Port handled 397 thou. t of cargo, or 18.4% of the port's total cargo turnover.
Previously reported that cargo transportation by the Dnieper river in January-March 2021 totalled 1.8 mln t, 66% or 719.7 thou. t more YoY.
Learn more: