Continental Farmers Group expanded potato areas in 2021
Continental Farmers Group (CFG) increased potato production areas in the 2021 season to 1.9 thou. ha or by 11.8% (2020: 1.7 thou. ha).
The company has started planting potato varieties for chips production in the fields of the Vyrov Potato production unit in Lviv region, and food varieties in the Vasylkivtsy production unit in Ternopil region. Seed varieties are also present in the company's crop rotation system. As of Apr. 26, 213 ha have already been planted out of 1,900 ha.
It is noted that in the current year potato sowing started later than planned: the soil was too wet due to heavy rainfall in late winter and early spring.
"Properly tilled soil with a fine-grained structure that allows air access is a key factor for good potato yields. Most importantly, this soil structure will prevent tubers from being damaged during harvesting. So we are waiting for the soil to "mature" — to be friable. Temperature is also important: when planting at a depth of 16-18 cm, the minimum permissible is 7 °C, the optimum — 18-20 °C," comments Vasily Bolekhovskyi, chief agronomist of the Potato cluster of Continental Farmers Group.
He noted that temperatures in Lviv region were satisfactory and soils were "maturing" faster, so work started in that area. In Ternopil region, plantings started later as soils were slowly "maturing".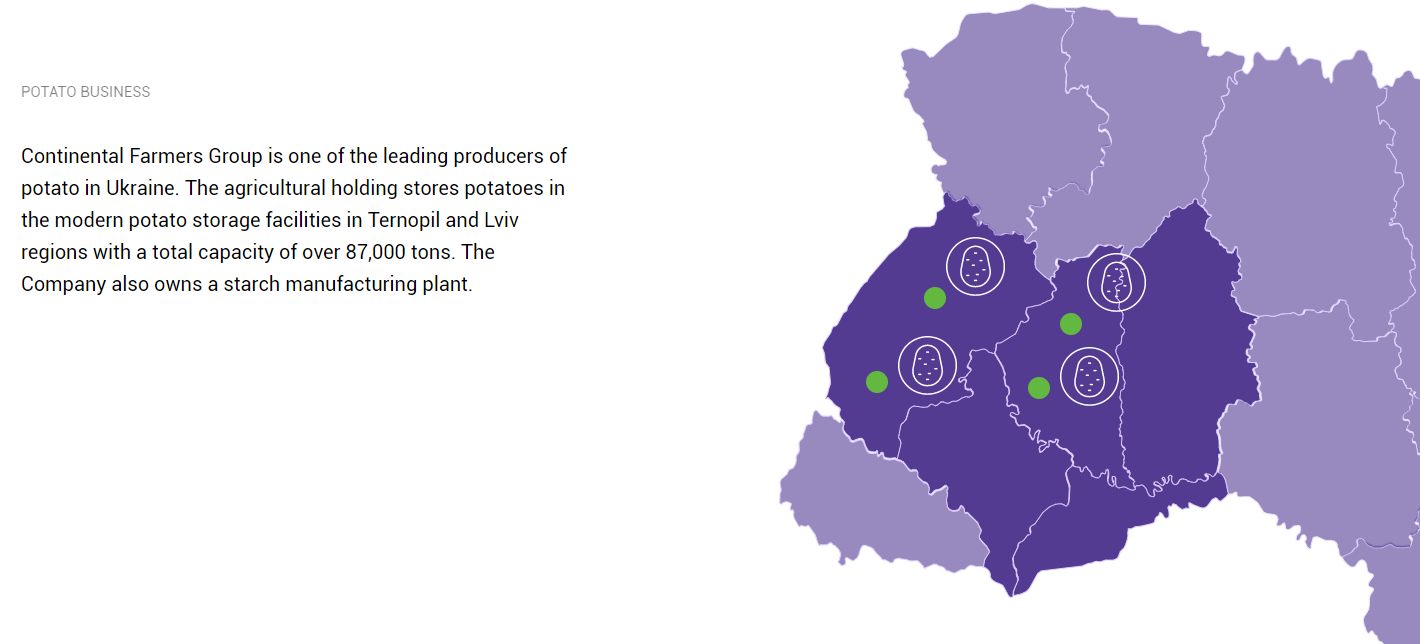 As reported, the company is proceeding with the construction of a new potato storage facility with a total capacity of 16,000 t in Chukva (Lviv region), which will be put into operation for the 2021 harvest.
Previously the company tendered harvest services on the online platform Salesbook.