Ukraine imported 12% less potato in Jan-Apr
The import of potatoes to Ukraine in January-April 2021 stood at 148.2 thou. t, 12.4% less YoY (Jan-Apr 2020: 169.17 thou. t), the data of the State Customs Service of Ukraine show.
The dollar value worth of potato imported is USD 35.12 mln vs. USD 32.83 mln in January 2020, a 7% decrease.
The largest potato exporting countries to Ukraine:
Poland: USD 13.22 mln, 37.6% of the total potato supply
Netherlands: USD 4.33 mln, 12.3%
Germany: USD 3.69 mln, 10.5%
Lithuania: USD 3.58 mln, 10.2%
Latvia: USD 2.2 mln, 6.3%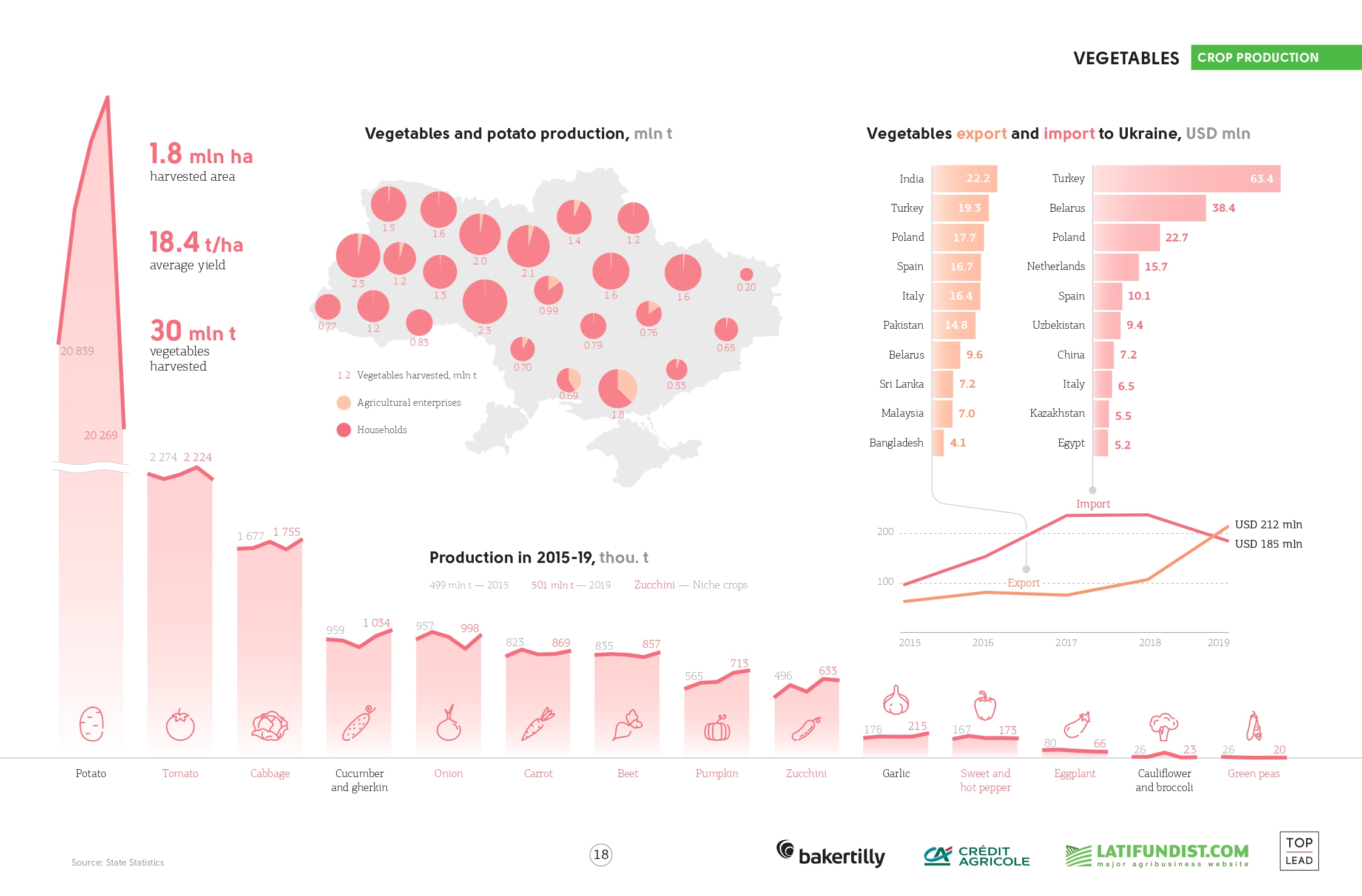 Potato export from Ukraine in the reporting period made up 139 t worth USD 43 thou.
Potato import supply to Ukraine in 2020 made up 301.67 thou. t, 20.4% more from the previous year (2019: 250.6 thou. t).
As a reminder, CFG increased the potato production area by 11.8% YoY in 2021. The company will also commission new potato storage in Lviv region.