IGC revised downward world corn export 2021/22 forecast
International Grains Council (IGC) cut the world corn export forecast for 2021/22 in its April report by 2.9 mln t to 183.9 mln t.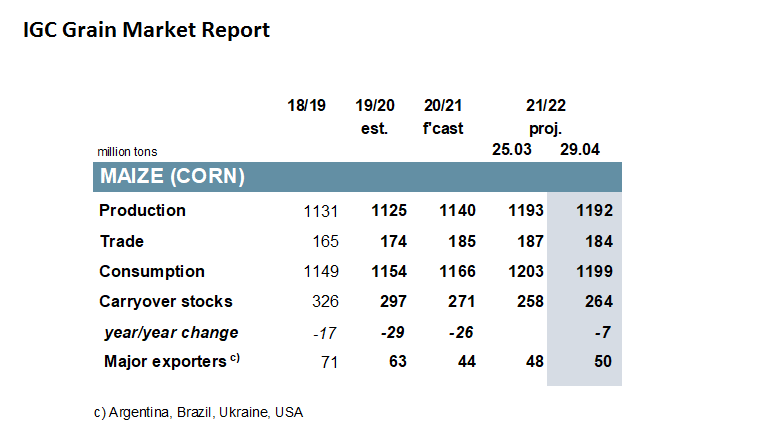 US corn exports are expected at 62.5 mln t, 5 mln t lower from the previous forecast. Analysts also revised down corn exports from Ukraine by 0.5 mln t to 30 mln t. For Argentina, IGC analysts improved export forecast by 1.5 mln t to 35.5 mln t.
Analysts also lowered the global corn production estimate by 1 mln t next season to 1.192 bln t.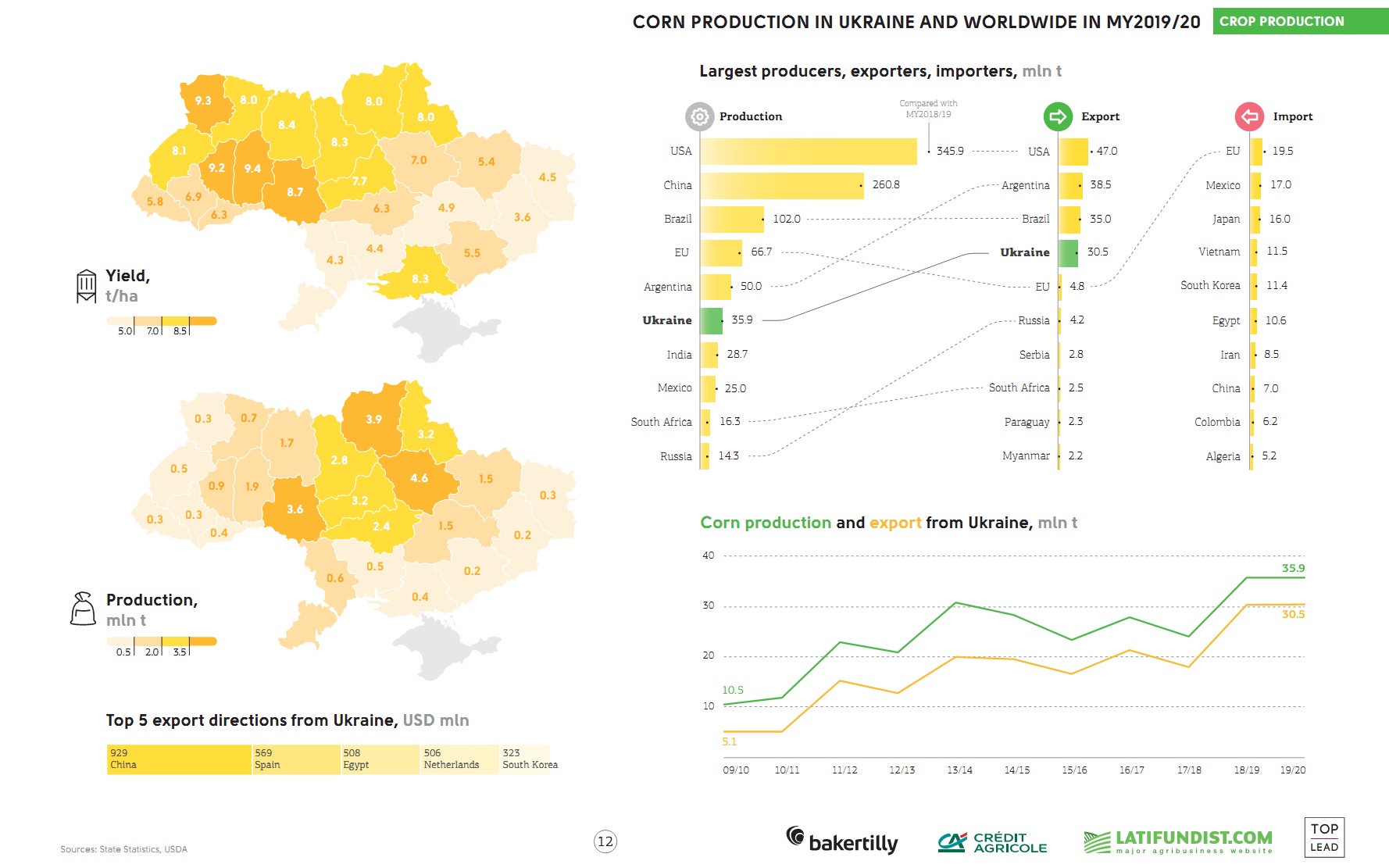 Carryover stocks of corn in 2021/22, according to the report, are expected to reach 264.2 mln t against 257.9 mln t in the March report. Experts increased grain stocks forecast for Argentina to 6.4 mln t, the EU to 6.8 mln t, Ukraine to 2.2 mln t, and China to 173.9 mln t.
As a reminder, UGA estimates corn export from Ukraine in 2020/21 at 22 mln t.
Learn more: