President Zelenskyy signed land decentralisation law
President of Ukraine Volodymyr Zelenskyy signed bill No. 2194 On Amending the Land Code of Ukraine and Other Laws on Improving Administration System and Land Relation Deregulation at the All-Ukrainian Forum Ukraine 30. Land.
"To complete decentralisation process, I have signed a decree transferring agricultural land from state to communal ownership. Local communities were given over 2 million hectares of land and the opportunity to direct the funds from land use to their own development, to their own well-being. Finally, in April 2021, after overcoming fierce opposition and thousands of amendments from some political parties, the Verkhovna Rada passed the last key legislation needed for a full launch of a transparent land market. They are Law No. 2195, which introduces electronic auctions for the sale and purchase of land, and Law No. 2194, which fundamentally changes the land management and is called the land constitution," the President marks.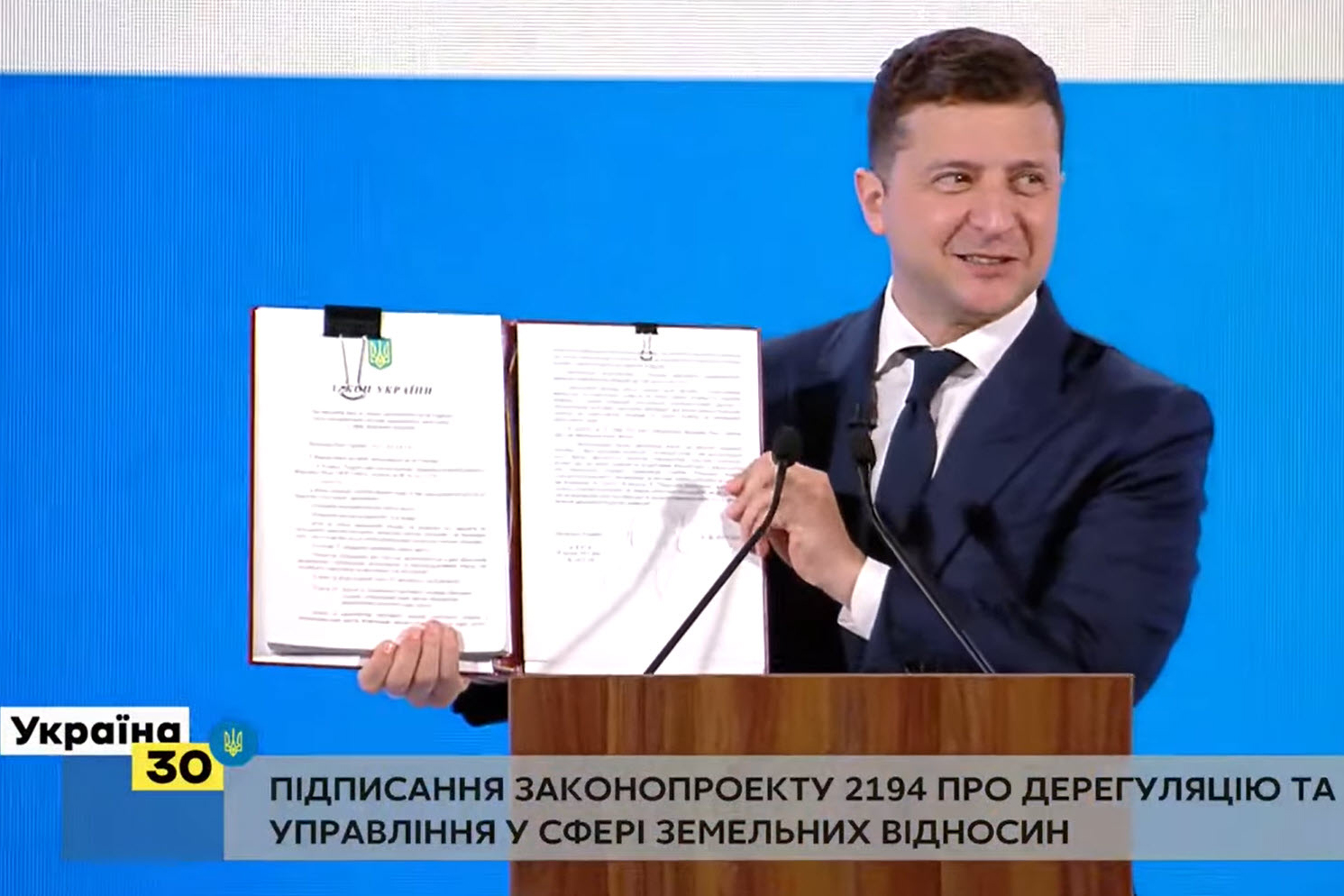 The StateGeocadastre projected the cost of farmland in Ukraine upon land market opening with the highest being traded in Cherkasy region and the lowest in Chernihiv.
The Verkhovna Rada of Ukraine (Parliament) adopted the Draft Law No. 2178-10 "On Amendments to Certain Legislative Acts of Ukraine Regarding the Turnover of Agricultural Land" in the second reading today, Mar. 31, at 12:42 a.m. with 259 votes.