Pork import to Ukraine slid in Apr-May: PBA
Ukraine imported 10,300 t of pork in the first five months of 2021, the Pig Breeders Association informs with reference to the State Customs Service's data.
As reported, the domestic supply of industrial pork is twice as higher as pork imports since the beginning of the year.
Analysts of the association note that neither the active import of pork in the first quarter nor the surplus of total imports over last year's figure in January-May had a significant impact on the situation on the Ukrainian pork market.
"The pork market in Ukraine remains largely oriented towards domestic producers. Thus, each month, industrial pig farms sell more than 43,000 t of pork for slaughter in live weight. In terms of meat, this is more than twice as much as the total import of pork since the beginning of the year," the message reads.
The mentioned import volumes are one-third higher than in the corresponding period of 2020, while at the same time coinciding with the import totals in January-May 2019.
Analysts note that pork imports weakened markedly in the second quarter of the year.
"More than 70% of pork imported in 5 months was delivered in January-March, while in the last two months supplies were less active at 1.4-1.5 thou. t/month. This represents less than the average monthly rate of pork imports over the past three years," mark the analysts.
Denmark is the major supplier this year with 48% of pork imports, Poland accounts for 24% of all imports. Canada is the third-largest supplier with 12% of pork imports in January-May.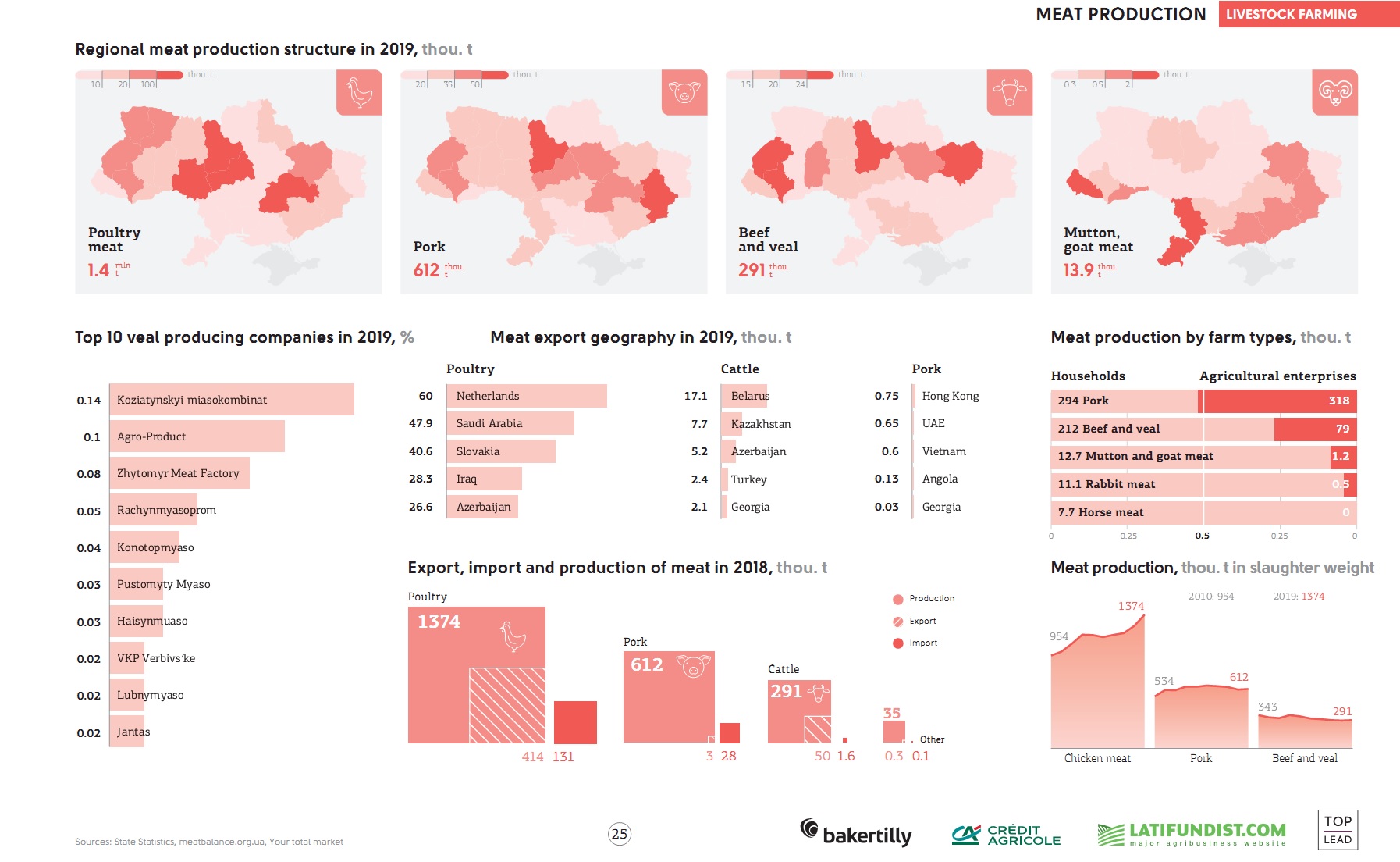 Under the customs data, pork import to Ukraine in Jan-Feb made up 5.07 thou. t.