Sugar export from Ukraine collapsed in Jan-June
Beet sugar export from Ukraine in the period January-June 2021 plunged by 28x YoY to 2.21 thou. t (Jan-June 2020: 62.81 thou. t). The dollar value worth of sugar exported is USD 1.24 mln (Jan-June 2020: USD 23.18 mln), the data of the State Customs Service show.
Key importing countries of Ukrainian sugar in the reporting period:
Israel: USD 517.4 thou., 41.8% of the total supply
Germany: USD 365.94 thou., 29.6%
Moldova: USD 191.14 thou., 15.4%
S. Korea: USD 56.86 thou., 4.6%
Georgia: USD 42.39 thou., 3.4%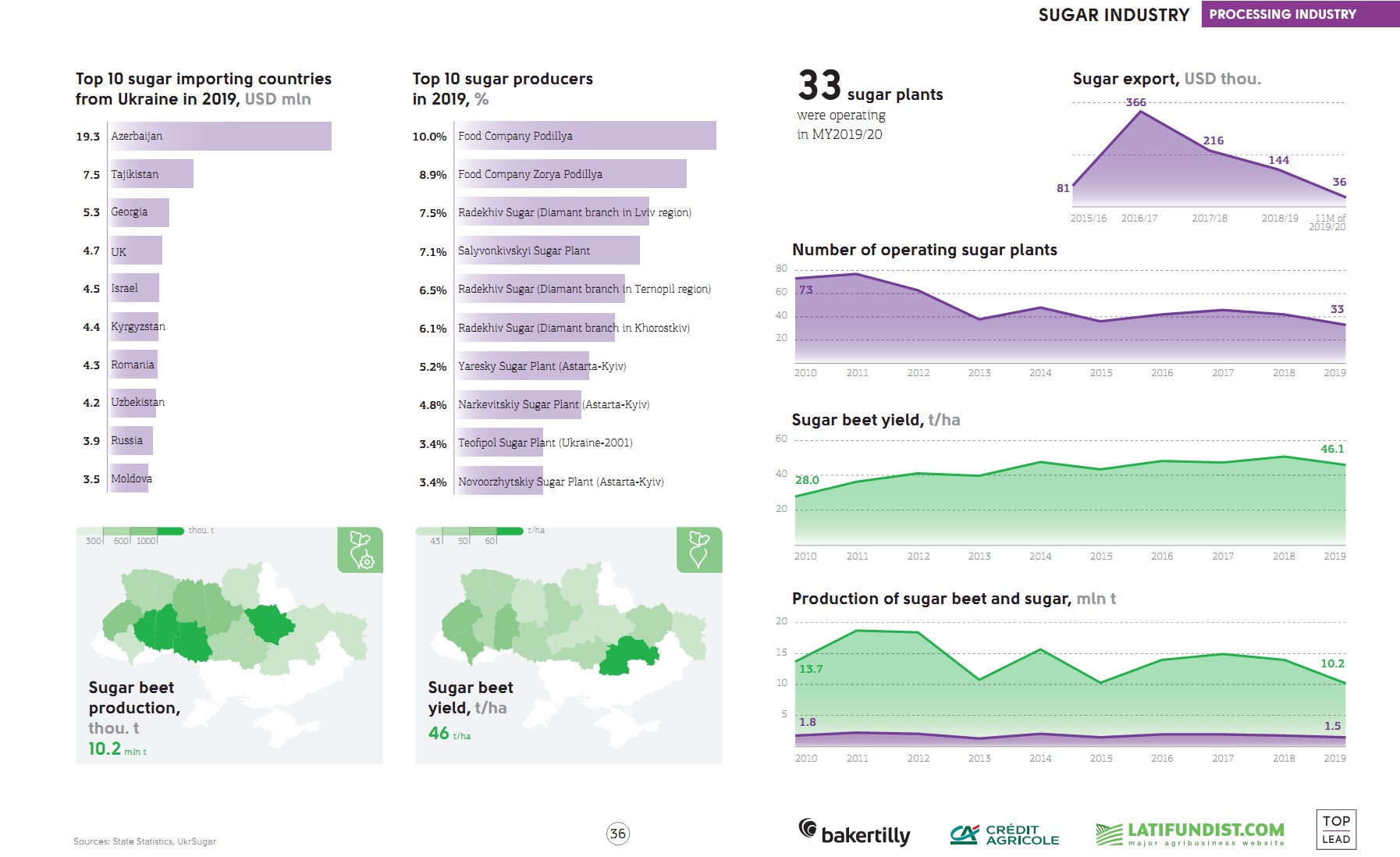 As a reminder, 260,000 t of cane raw sugar was to be imported to Ukraine for processing. Astarta-Kyiv launched its processing at a sugar plant in Poltava region in mid-May.