Geopolitical tensions deter Ukraine wheat importers, press hard upon grain prices
Geopolitical tensions persist in fuelling prices on international markets, while rising risks are discouraging importers from Ukrainian wheat, contributing to weakening prices on the domestic market. Ukrainian wheat prices have posted a decline, Barva Invest analysts report.
US exchanges were closed yesterday as the country celebrated Presidents' Day(Presidents' Day, officially Washington's Birthday, in the United States, a holiday (third Monday in February) popularly recognized as honouring George Washington and Abraham Lincoln.). The price of European wheat rose 2.25 EUR/t.
Wheat export from Ukraine since the start of 2021/22 has come to 17.85 mln t, 34% up YoY. In the current season, wheat supply from Ukraine is limited to 23.5 mln t.
The projection for wheat export from Ukraine in 2021/22 was cut by 0.2 mln t to 24 mln t by the USDA in its February report.
Barva Invest analysts say that according to the CFTC(The Commodity Futures Trading Commission is an independent agency of the US government.), investment funds reduced their long position in corn from 334,000 contracts to 323,000.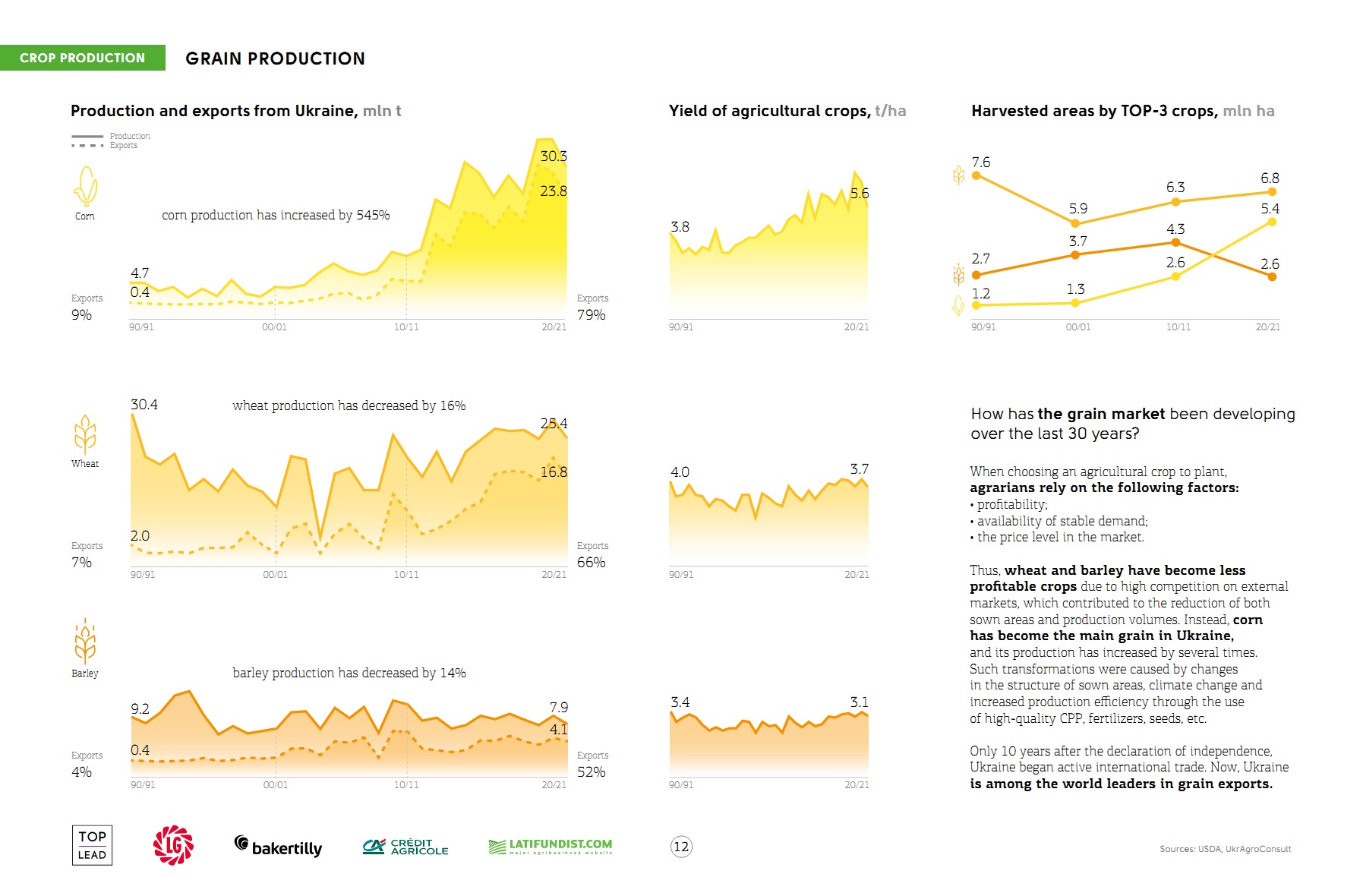 "Second-corn crop planting rate in central Brazil has slowed due to excessive rainfall, while the south of the country is still suffering from drought. Meanwhile, local analysts in Argentina expect production estimates to fall further on the effects of the drought. China has allowed imports of corn from Myanmar," the report reads.
According to experts, prices on the Ukrainian corn market have shown a slight weakening.