The Best Is from Odessa: the Main Takeaways of Grain Ukraine 2018
The Agro Titans meeting place cannot be altered — it is traditionally by the sea. On September 7-8, the 3rd international conference Grain Ukraine 2018 took place in Odessa. Fortunately, the southern region finally got its precipitations (Harvest? No, haven't heard anything about it!), the weather was bad, and instead of relaxing on the beach with a cocktail, serious topics were discussed at the forum. About the "gray" and "black" markets of grain and vegetable oil, trade wars, geopolitics and global economic trends, grain logistics, pricing and hedging risks, automation and digitization of agribusiness... We have compiled the main takeaways of the grain conference for you.
About the US-China trade war
"Ukraine should get the maximum benefit from the US-China, US-EU trade conflicts that have been going on since spring 2018," says Vladimir Osadchuk, general director of COFCO Agri Ukraine.
Situation: The United States exported about 1.3 million tons of corn to China and about 1.85 million tons to the EU in the first half of 2018. Now both directions for America are closed due to the implementation of 25 percent import tariffs (a price increase of US$ 50/t, which made US corn absolutely non-competitive for these two directions).
Forecast: Ukraine will get an additional share of the markets of China and the United States in total, only +2.5-3 million tons of corn and soybeans.
Facts
The import quota for corn in China is 3.1–3.2 million tons per year, but the entire volume can be fully fulfilled by Ukraine (this is 15-20% or +0.5 million tons of annual growth in exports to China).
The EU will be importing 2–3 million tons of corn more this year (demand has grown due to the deterioration of wheat yield), which Ukraine will partially override. Although taking into account the current pricing policy, Brazil, Canada and Serbia will also receive their market share. Corn from the USA is not competitive in the EU market due to the 25% import tariff (2 million tons exported in 2017/2018 MY).
"In the US-China trade war, we predict 3 scenarios," says the senior vice president of R.J. O'Brien (USA) Zsolt Vince.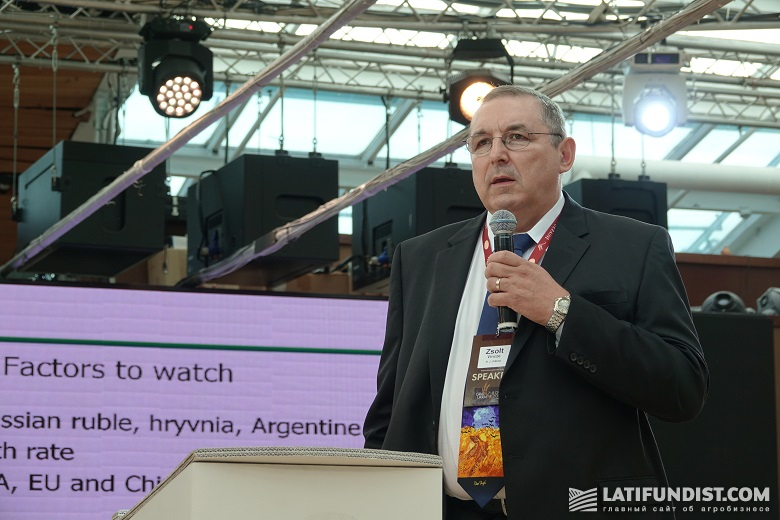 Conflict scenarios
The trade war will not end soon: China will continue to distance itself from the US soybean market for a long time / will buy a limited amount to last until January 2019. The United States will continue its aggressive policy on the export market for corn and will regain its export share of the wheat market.
The United States and China will come to an agreement in October this year: arrangements are possible in a trade conflict before the midterm elections in the United States. China will resume its presence in the agricultural market of America, reducing the trade deficit. At the same time, the US market for premium soybean varieties will collapse.
Argentina imports most of the US legumes, processing them into meal and oil and selling the processed products to China. This will increase competition for food market share and will lead to a contraction in the profit share in the Black Sea region.
The final forecast: an increase in the production of such crops as corn, soybeans, wheat and barley in the Black Sea region.
About the export geography. (Yawn) Europe is boring
"The most promising region for expanding the geography of exports of Black Sea grains is the East Coast of Africa: Sudan, Kenya, Ethiopia, Djibouti, Somalia, etc. Now their population is about 212 million, and this number will double by the end of 2024," says the senior trader of Promising International Trading Co. DMCC (UAE) Hazem Sacker.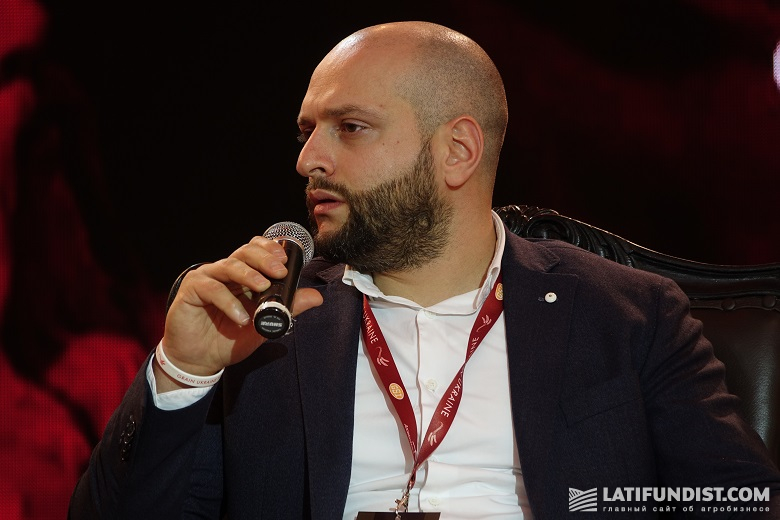 Perspectives
Constant rapid population growth (the country with the largest population growth in the world is Uganda, in which in 1912 there were 2 million people, and in 2012 — 37 million, average age — 13-15 years).
Lack of own grain and reduction of arable land due to severe drought.
The prospect of finding a reliable English-speaking local partner or subsidiary is real.
Risks
High level of corruption.
The absence of infrastructure.
Financial risks: most countries suffer from late payments.
The Ukrainian government is in no hurry to establish official cooperation with representatives of the Africa region countries.
Question: "Why is Minagroprod not organizing official visits and not improving relations with the countries of the East Coast of Africa, if we want to look at this market in the long term to increase our presence in the next 10 years?" says Oleg Levchenko, CEO of GrainCorp Ukraine LLC.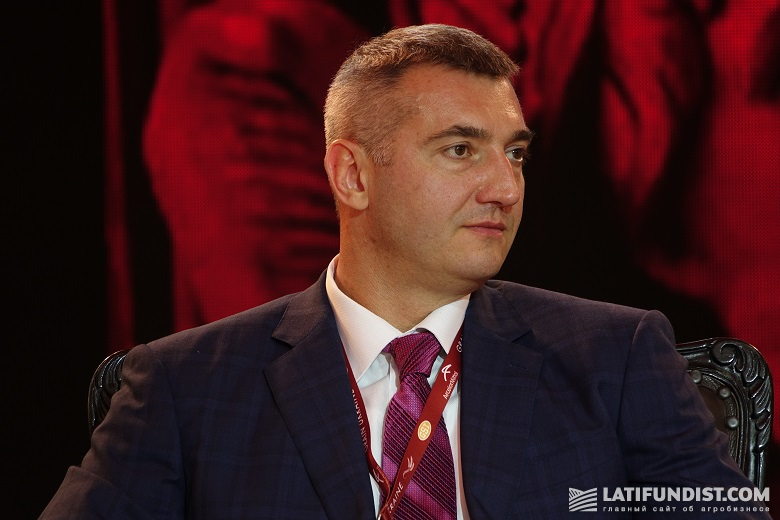 "Our producers have always been confident that, in terms of imports of Ukrainian agricultural products, Egypt was and is number one, which has been true for many years in a row. But now such markets as Bangladesh, Indonesia, the Philippines are on the agenda — the perfect marriage for the Ukrainian trader," says Black Sea trader of the Olam International Roman Rusakov.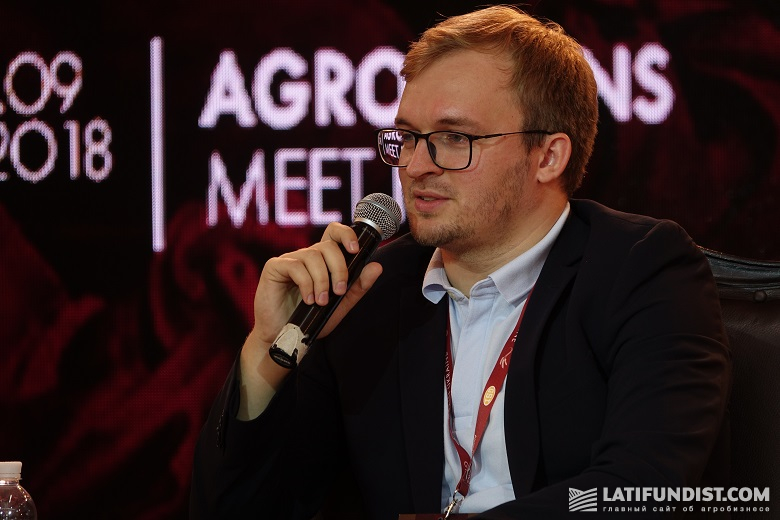 Question: "If we (Ukraine) are the cheapest and are suitable for them (Asian countries) in terms of product quality, why are we still not number 1 in the world in exporting to these countries, and what should be done to fix this?" says Managing Director of TRADAIDE Ivanna Dorichenko.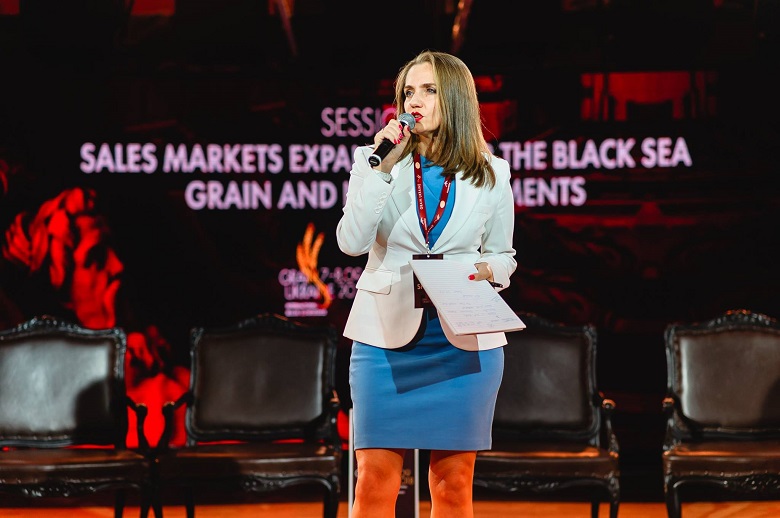 Answer: Unfortunately, Ukraine does not yet produce the same volume of grain as, for example, Russia. But, at the same time, Indonesians and Filipinos feel more comfortable working with Ukraine than with Russia, according to the phytosanitary quality standards. At the same time, the Philippines is increasing grain imports by 1.5 million tons annually.
"Europe is boring. In fact, we are trying to sell agricultural products to a market in which everything is already there: France, Germany, etc. It's not so interesting for us to move on. It's not such a big profit. There is no income (IMHO). If we are talking about Africa and Asia from the point of view of mentality, Ukrainians in these markets are more accustomed to work. Imagine Asian and European managers who are trying to agree on something ... Put a Ukrainian between them and everything will work out. We have already learned from Western colleagues, but we have always had a transcultural mentality and understanding of the principle in these markets: "He is my friend, he was in my house, I will do business with him," says Managing Director of TRADAIDE Ivanna Dorichenko.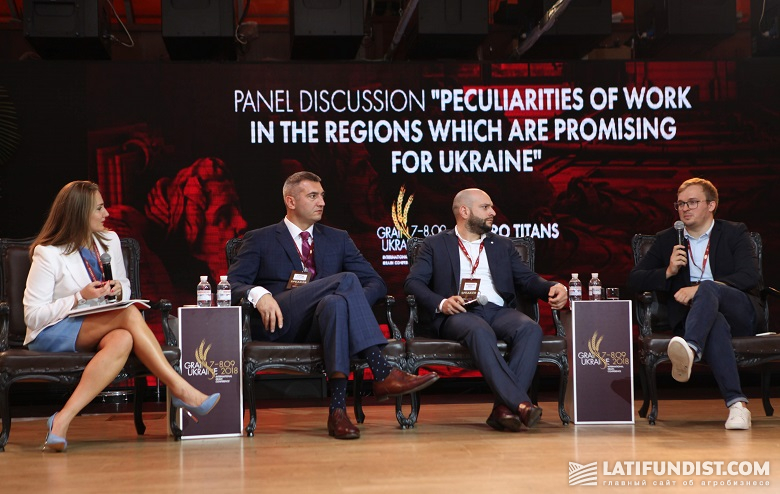 About grain logistics and the "black" market
"Now 80% of the grain is transported by rail. Today, there is a lack of efficiency. This is the lag that agrarians, my team and the whole country suffer from. Because of this, we are losing competition in the Black Sea region," says Vasile Varvaroi, general manager of the Danube/Ukraine region, Cargill company.
Situation # 1: Ukraine loses in competition in the Black Sea region, primarily because of a weak supply chain of grain from fields to ports. There are regions where farmers have no access to the railway. It must be changed tough and fast.
Solution: stop the preferential distribution of locomotives; create transparent and clear rules for the distribution of wagons at the supporting railway stations (now the wagons are distributed from the first to the last elevator connected to the reference station). The railway should provide maximum daytime loading capacity to the elevator. The following supply of empty cars the elevator receives only when the railway serves all elevators that have a railway line with the station. It is also necessary to allow private traction to revive closed stations to work.
Situation # 2: "Gray" market: about 40% of agricultural products are traded for cash, which means no taxes, no return export processes.
Solution: Adopt a law that would stop the export of agricultural products without VAT.
"We need to work out clear rules for who we will consider as a carrier, how many and what assets he should have. Because if he buys only diesel locomotives, then taking into account the structure of our railway, which has three types of traction, we will have to let it go under electrics on a diesel engine, which contradicts all safety standards. Or it may turn out that he dug so much cargo on some segment of the road, that later we cannot take it all together ... We need a balanced approach and a clear understanding of what a private carrier should be," said the director of finance and economics of Ukrzaliznytsia Andrei Ryazantsev.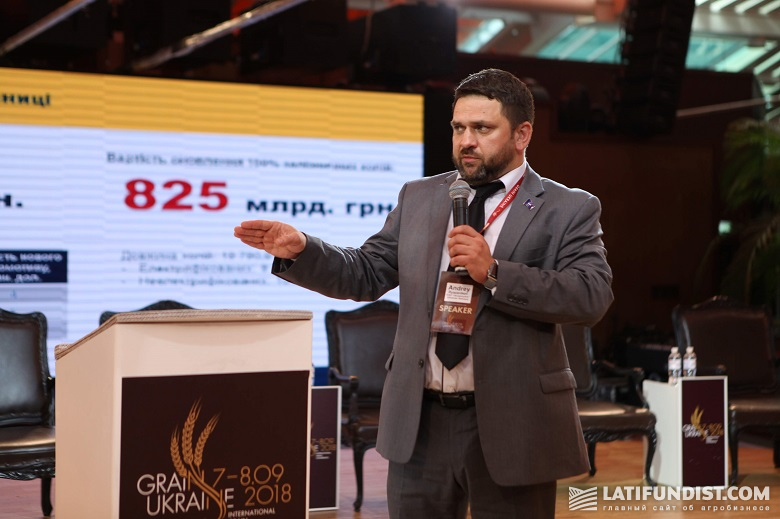 Situation: today, in Ukrzaliznytsia, the rolling stock is worn out by more than 80%. If no changes happen, there will soon be a dynamic reduction in railway capacity.
Solution: Ukrzaliznytsia rates should be raised about 3 times.
ABOUT OPERATIONAL EFFICIENCY OF BUSINESS — AGRO TITANS
"Our country today produces 60 million tons of grain. In Kernel, the yield is usually qualitatively different from the average for the region by 30-50%. We clearly figured out that, based on the indicators that we see at home, Ukraine can produce 100 million tons. So we decided to do a not very standard, but the right thing for the market, — we created the Open Agribusiness project, where we share our technologies with partners who supply us with products. We would like people to be imbued with this idea and to be aimed with high yields, just as we do," says Kernel CEO Yevgeny Osipov.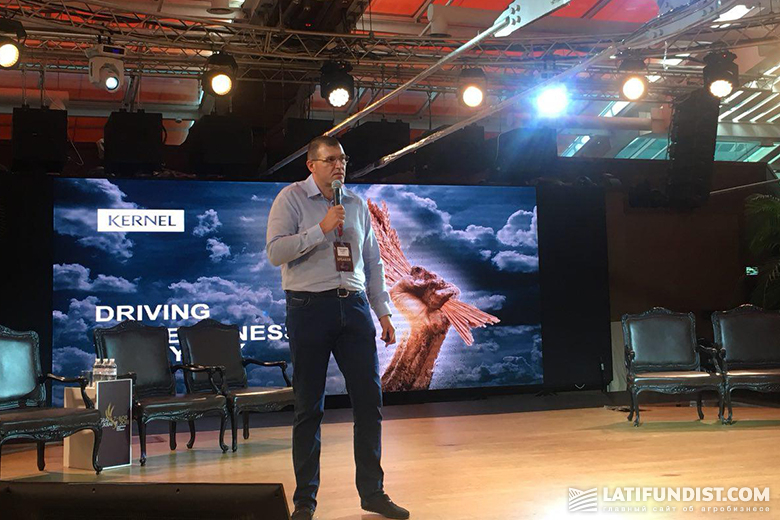 Tasks
To share technological maps with partners who supply Kernel with products: all partners have the same access to the data that the Cropio company has.
Continue to replenish the Cropio database with satellite monitoring data (75 thousand hectares of agricultural holdings are already uploaded into the system).
Teach other agricultural producers to be open (the system allows you to track information on another 200 thousand hectares of partner fields).
With the help of a mutual exchange of experience, come to the conclusion that the market will produce 100 million tons of grain, export and receive foreign exchange earnings.
"It is impossible to compare farms by EBITDA per hectare for, say, ratings of the same agrarian media. After all, there is a lot of differences in the work of farms. This includes various accounting and reporting systems, approaches to adjusting EBITDA (capitalization of assets, one-off losses, etc.). Moreover, regional peculiarities play a role (soil, weather conditions, pricing policy for the cost of renting a hectare of land, the cost of labor)," says Vice President of AgroGeneration Sergey Bulavin.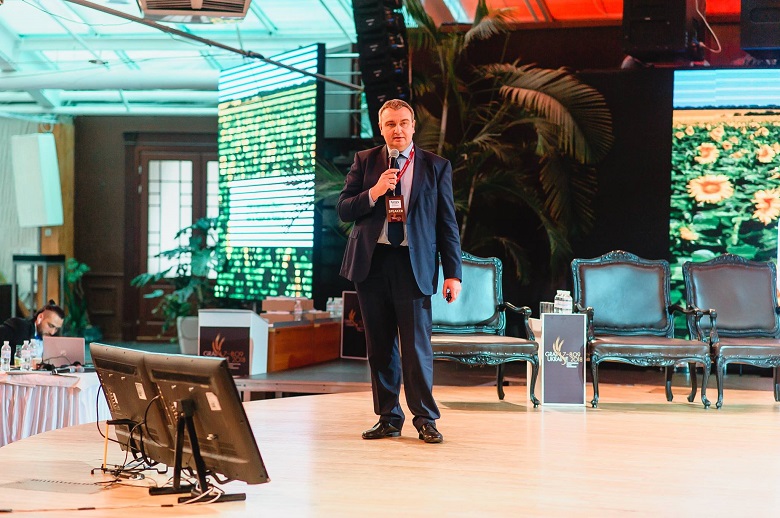 "The highest recorded average wheat yield in the UK is 23 t/ha. Let me remind you that in Ukraine the indicator is slightly more than 4 t/ha. For corn, the world record is 38 t/ha. This also seems like a fantastic value, but this is the enormous potential of commodities of crops that everyone loves and learns how to grow. I agree that we can double their production. But, do not lose sight of the non-commodities cultures. For example, 120 thousand hectares of Bordeaux vineyards are comparable in monetary terms from 22 million hectares farmed in Ukraine. All our exports are like Bordeaux vineyards. From the point of view of production, productivity should be in the first place," explains Anton Yakovenko, general director of Agroscope International.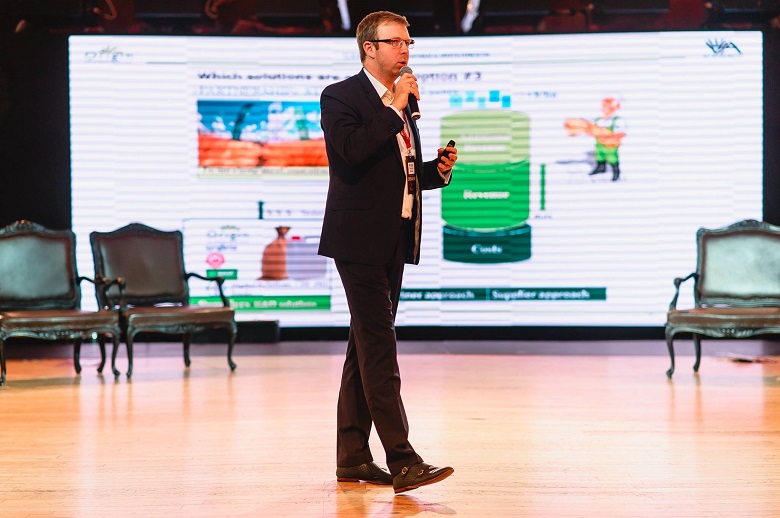 Tasks
The average farmer has about 60 people with offers in the year: distributors, regional representatives, bankers, etc. The task for the farmer is to reduce it all to one or two reliable partners, which will simplify the production process and increase efficiency.
The goal of the agricultural sector is cooperation. Today, the number of solutions, products, and innovations in agriculture is very large, and one specialist (even the best of the best) cannot track and test all this.
Precise farming is no longer about the size of a field, but down to about a square meter. Each field needs its own technology.
This is only a small fraction of the useful information from the conference. Look for more on live on the pages of Latifundist.com and Grain Ukraine Conference on Facebook, as well as in our post materials. Stay with us, to be continued!
Darina Kozoriz, Latifundist.com