Time to Collect Debts: Who Bought Barshchovsky and Mriya Loans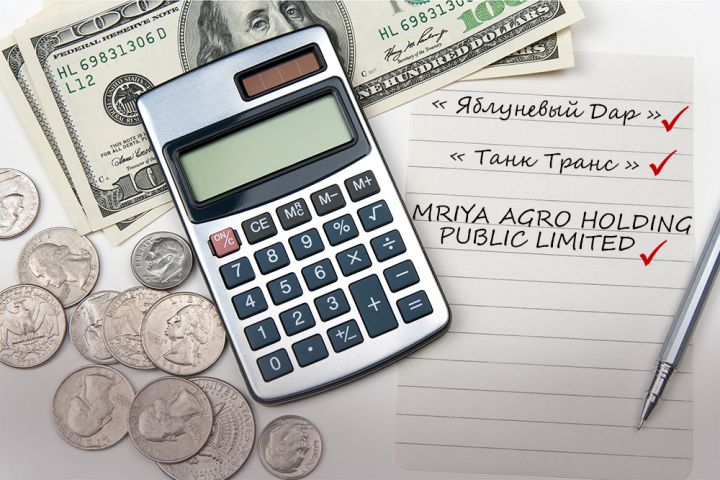 Recently, Latifundist.com reported that the rights to claim UAH 6.2 bln of Taras Barshchovsky's debt to Delta Bank were bought out at the auction.
According to the protocol of electronic trading, the rights to claim UAH 6.19 bln (USD 258.16 mln at the National Bank of Ukraine (NBU) exchange rate as of January 16, 2020) of debt to Delta Bank of Yablunevyy Dar and Tank Trans companies were bought out by Investohills Vesta Financial Company.
Latifundist.com has decided to find out what amount of debt we are talking about, what Investohills Vesta is and why it is interested in distressed agricultural market assets.
Upon Latifundist.com inquiry, the financial company responded that "the total debt of T.B. Fruit Group is estimated at UAH 5.7 bln. Its repayment is planned in accordance with the procedure established by law, i.e. both through judicial institutions and, possibly, through settlement."
Investohills Vesta also confirmed that Tank Trans had started a procedure of self-liquidating, which does not interfere with the debt collection process.
"Normally, in case of insufficiency of assets for settlement with all creditors, Tank Trans is obliged to initiate bankruptcy proceedings. Debt collection in the bankruptcy procedure has its own peculiarities, but it is not critical, as well as in the process of self-liquidating," commented Evgeny Dyachenko, Head of Corporate Clients Debt Collection Department of Investohills Vesta.
Introductions be made
The company Investohills on its website is designated as an investment boutique, founded in 2009 and specializing in transactions with distressed assets. Andrey Volkov, founder and managing partner of Investohills Partners (a member of InvestoHills financial group) was the Chairman of the Board of Alfa Bank Ukraine from 2006 to 2009. The latter, by the way, has a reputation of the institution willingly entering the distressed assets.

According to the YouControl analytical system, with an authorized capital of UAH 7 mln, Investohills Vesta was established in April 2017 (until August 2019 it was known as FC Vesta) to provide financial services. The ultimate beneficial owner of the company is Antoniou Konstantinos and 1% is owned by Andrey Volkov.
Andrey Volkov is also one of the founders of Verdict Capital. According to market participants' estimates, in the first half of 2018, this organization held about 15% of the collection services market. Verdict Capital was also associated with FC Geneva, which previously bought the assets of bankrupt banks from the Deposit Guarantee Fund (DGF).
Agrarians on the line
Yablunevyy Dar and Tank Trans companies associated with Taras Barshchovsky's T.B. Fruit Group are not the only distressed agro assets in the Investohills Vesta portfolio.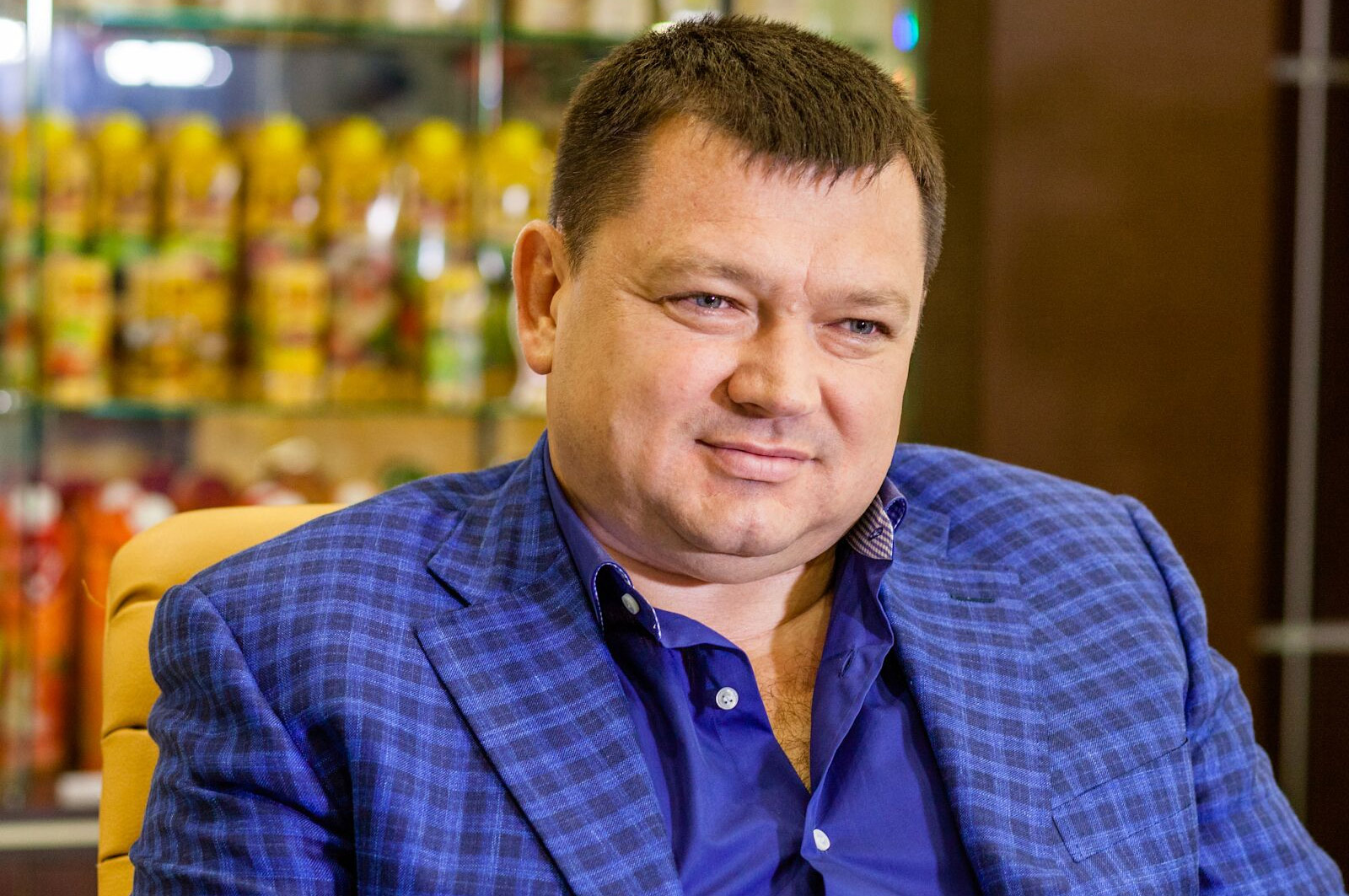 As Evgeny Dyachenko said, the company often deals with debts of food producers and agrarians, as this business is particularly popular in Ukraine.
"Almost all oligarchs are somehow connected to the agribusiness. Very often agrarian and food companies receive financing from banks and investors, and then they delay in fulfilling their obligations or do not repay loans at all," Evgeny Dyachenko commented to Latifundist.com.
Usually, according to Evgeny Dyachenko, the decision to purchase the debt of a company is preceded by a thorough analysis of the legal and economic condition of the debtor, its beneficiaries, managers and related persons. Also, the status, availability and value of the collateral and other security of obligations, additional assets, as well as possible options for debt settlement are analyzed.
It should be mentioned that one of the financial company's latest victories was related to the recovery of distressed debts of Mriya Agroholding. According to Investohills Vesta, in November 2019 the company reached an agreement to settle its part of the debt of Mriya Agro Holding Public Limited.
On April 5, 2019, Investohills Vesta Financial Company acquired the right of claim under the loan agreement concluded between Forum Bank and Agri-Trade Trading House, as well as the right of claim under all agreements concluded as collateral for this loan agreement at the auction in ProZorro.Sale system, organized by the Deposit Guarantee Fund.
The amount of debt under the loan agreement between Agri-Trade Trading House and three joint debtors — M-Trade Trading House, Mriya Agro Holding Public Limited and Mriya Center — according to the decision of the Commercial Court of Ternopil region dated June 8, 2015, in case 921/955/14-г/16, was about EUR 6 mln.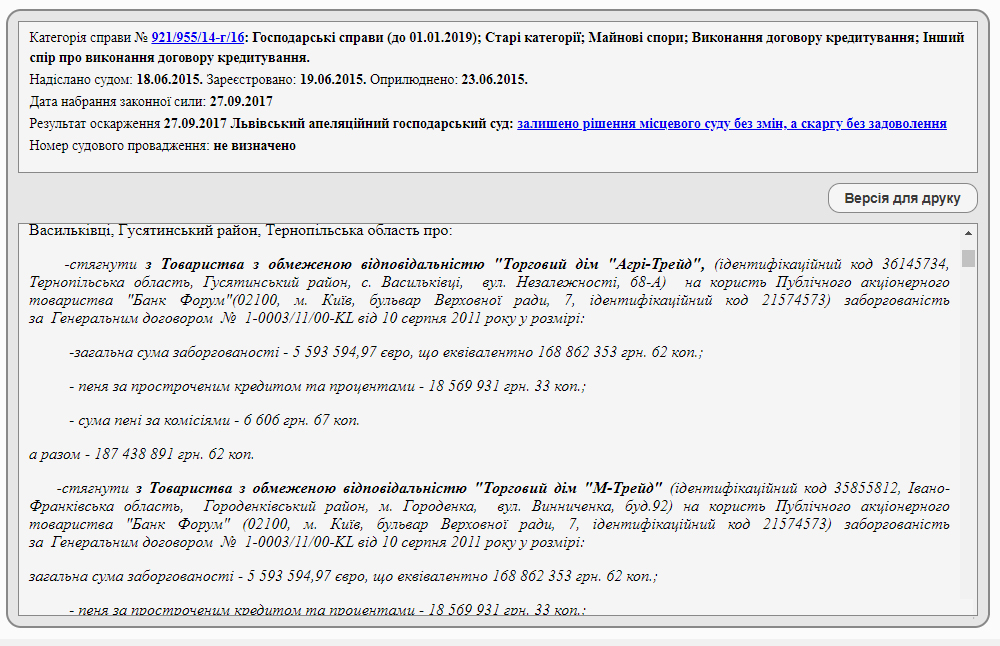 The following was rather diplomatically stated on the company's website: "As a result of convincing legal arguments in the courts and the ensuing negotiations between the creditor represented by Investohills Vesta Financial Company and the debtors, the parties reached an agreement on extrajudicial debt settlement."
Responding to the Latifundist.com request, Evgeny Dyachenko commented on the situation: "Investohills Vesta settled the debt of Mriya Agro Holding Public Limited out of court by signing the respective agreement. As of today, we have no claims against the debtor and the debt. The amount of the transaction is not disclosed as it is confidential information."
Earlier, the media reported that in February Investohills Vesta bought a pool of assets of Forum Bank for UAH 125.074 mln with a book value of UAH 12.699 bln from the DGF. Among them were Mriya's debts of just over UAH 200 mln.
In May 2019, FC Vesta became a successor of Forum in the bankruptcy of the company Mriya Center with claims totalling UAH 218 mln.
In August 2019, Investohills Vesta filed an application with the Ternopil Region Economic Court demanding that it recover EUR 5 mln from the remaining assets of Mriya — Novahris, Mriya Podillya and TD ASKO. It was followed later by a trial in which SALIC Ukraine, a subsidiary of Saudi Agricultural and Livestock Investment Company (through British SALIC (UK) Limited), participated.
Thus, the exact amount of debt that the financial company managed to win from Mriya's successors is unknown. However, this case may be a show case for other debtors, including companies associated with T.B. Fruit. At least the owner of T.B. Fruit has expressed his willingness for a long trial and investigation of the case.
"The rights of the debt claim put up for auction by the bank have been bought out. It's a matter of time and protracted litigation. What's important to understand is that this is about Yablunevyy Dar, not T.B. Fruit," said Taras Barshchovsky.
Time will tell whether the parties will choose a judicial or an out-of-court solution to the situation. At least, Taras Barshchovsky himself once said in an interview that his entire business path is a struggle.
Nelia Vasilyeva, Latifundist.com