Oil Crushing Plants Operation Amid Quarantine. OptimusAgro Trade Practice
What is the situation in the vegetable oil market, has the stocks condition in ports changed in recent weeks and where is it most profitable to sell the meal today? Sergey Grishin, Acting Commercial Director of OptimusAgro Trade, answers these questions in his blog, and describes the work of oil crushing plant and competition for raw materials.
In recent months, the vegetable oil market has been up tight. Currently, for example, there is an imbalance in the prices of palm and sunflower oils.

Palm oil prices had sunk badly. Sunflower oil followed with a slight decrease. As a result, European producers have partially switched to recipes with the maximum input of palm oil and boosted its purchases.
Despite this, the demand for vegetable oil has not dropped as much as it could. It's still considered premium. Today the price level of sunflower oil is in the range of 700 USD/t for May and 690 USD/t FOB Mykolaiv for June-August, respectively.
Oil market collapse could not but impact the prices: their spikes and numerous oil-filled tankers are now parked in territorial waters and used as floating storages. In this regard, there is a certain imbalance in chartering of ships. It is not much profitable to charter and send small vessels now: it is expensive, and buyers in Ukraine who store oil in terminals just save on it.
At the moment there are 408 thou. t of oil in the terminals. Turkish buyers assisted in unloading Ukrainian terminals having made some procurement. This helped up trade more actively and maintain prices at 710-720 USD/t FOB Mykolaiv. Besides, the fact that the buyers, who kept the oil, were close to the expiration of their contracts. They had no choice other than to charter vessels at the prices offered by the ship owners.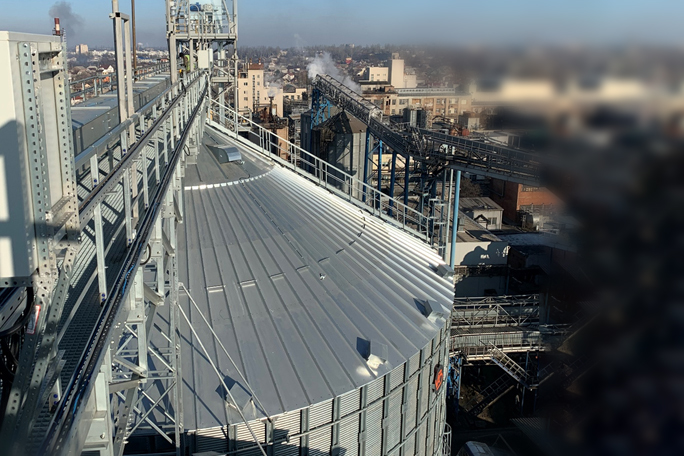 Amidst this, there is a downward trend in prices for meal. Some two or three weeks ago, along with the rise in prices for wheat and the entire food group, meal prices also rose — they reached 250 USD/t CIF Turkey, whereas now it is at 230-233 USD/t on the same supply basis. In Ukraine, we sold the meal at UAH 6650-6750 per ton. Now the demand has subsided to UAH 6500-6600/t.
In this situation, it is most profitable to sell the meal on the domestic market. But the demand in our region still does not exceed 3-5 thou. t.

Although it is much more profitable to work with domestic producers and buyers now, and we do want to sell more meal in Ukraine, but there is no high demand.
Therefore, it is necessary to diversify sales and sell a bit cheaper for export to other countries. The principal volume produced will be sold partly on CPT in Ukrainian ports, to Poland, Belarus and Turkey.
If we talk about oil crushing direction, we are fully supplied with raw material until the end of the marketing year. Most likely, the plant will stop a couple of weeks earlier than the previous season.
For obvious reasons, the investment plans were put on hold. We scheduled modernization of soybean processing and high-oleic sunflower oil production. We have been originally involved in sunflower processing and decided to try ourselves in these segments as well. But in view of the current situation, the plans have been shifted. Investing in equipment at the moment is not the best solution. If next year goes well, then we will return to this question. At least, I will do my best to introduce a variety of processing options. This will give us the opportunity to diversify our purchases of raw materials and be more flexible.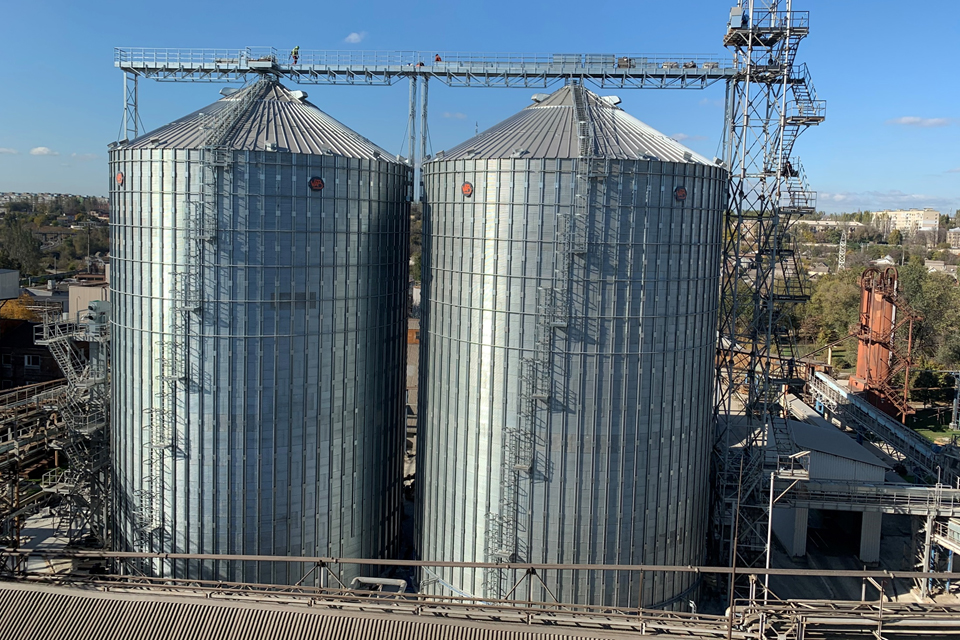 Competition for raw materials is intensifying. While the total processing capacity has long exceeded the gross yield of sunflower seeds in Ukraine, new oilseed processing plants are built every year. This fact cannot but affect our operations. Firstly, a part of clients moves to competitors, secondly, the margin of our deals decreases.

The solution to this problem: we aim to be better than our competitors, to give a better price, to carry out the transaction (payment, shipment) quickly and qualitatively.
The procurement is made directly from agricultural producers. We do our best for rendering maximum service to producer: we determine the quality at the threshing floor, make prepayments, ship raw materials by rented by us vehicles. We actively participate in forward programs with producers.
Purchases are carried out in all regions close to the plant, and we expand the geography of our procurement every year (as much as possible taking into account competition and logistics costs). Our base regions are Zaporizhzhya, Dnipropetrovsk, Kharkiv, Donetsk and Kherson. Recently we have also been working in Luhansk region. The geography of procurement is quite large, the logistic leg can reach 600-800 UAH/t. Indeed, it is not easy to buy, but we work to the fullest extent. I cannot even recall when the plant was not loaded at full capacity.
Annually the company concludes forward contracts, which guarantee the load of our elevators and minimize the risks of underloading of our plant. In 2019, forward contracts accounted for approximately 10% of our total annual purchase plan.
We have been on the market for over 20 years now. The company has a large pool of reliable agricultural producers with whom we are constantly in contact for mutually beneficial cooperation. Our relations with partners are based on respect, honesty and strict financial discipline, which is why, even in spite of tempting offers of competitors, they sell to us. In such turbulent times, it is much appreciated.
Sergey Grishin, Acting Commercial Director of OptimusAgro Trade