Sevki Acuner: In 2017 the EBRD Support for Ukrainian Agribusiness Will Amount €150-200 Million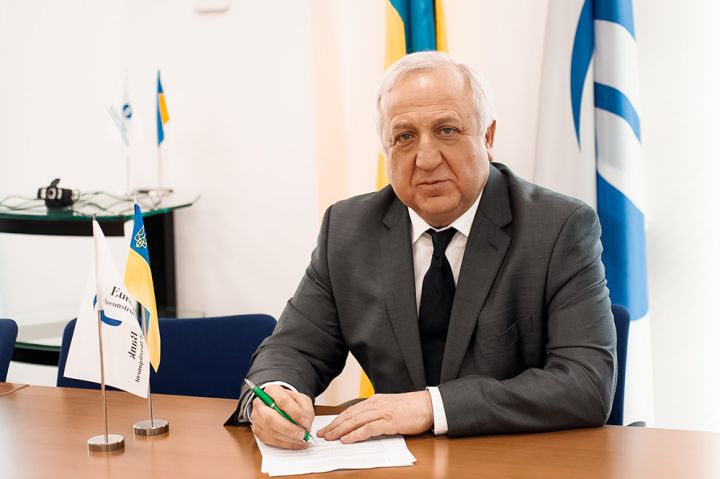 The European Bank for Reconstruction and Development for 25 years of activity in Ukraine has turned into a strategic investor of our country. The EBRD provides financial support for projects in infrastructure, financial services, energy, but the agri-industrial complex of Ukraine is the most investment attractive sector for the EBRD. Despite the difficult macroeconomic situation and the decline in business activity in recent years, in 2017 the EBRD is going to reach at least €150-200 million in financial support to Ukrainian farmers. The Country Director EBRD in Ukraine Sevki Acuner has given an exclusive interview to Latifundist.com devoted to the bank's investment plans in agriculture, the specifics of financial support tools, the criteria for selecting projects and companies, risk management in the EBRD and the further development of agriculture in Ukraine.
Latifundist.com: How much are you going to invest in Ukraine in general and agriculture in particular this year?
Sevki Acuner: In the previous two years, we invested in excess of €1 billion. However, in 2016 due to the lower level of investment in the country, we're also unfortunately in the same situation due to the decline in clients' demand for financial resources. But this is divesting itself in 2017 and we hope that we will be able to get back to the same numbers as before. In respect of the agribusiness despite all these changes, it is always well-performed and involved in investing activities. Somewhere between €150 and 200 million at least we hope we'll have a good repeat business in working capital and investment. I'm quite optimistic about the amount of support we're providing for agribusiness.
Latifundist.com: What areas of agriculture are the most preferable for the EBRD in Ukraine?
Sevki Acuner: We would like to support the further diversification of the agribusiness activity in the country. Also, we facilitate and fund organic farming, further aid in packaging of processed agricultural products in the view of their significance not only for Ukraine but also for export partners. You know, processing tomatoes into tomato paste, sunflower to sunflower seeds. Those are important areas for us because they represent value added products. But of course, primary agriculture in terms of working capital requirements still takes the lion's share. We would try to balance and diversify, to help support new strength for Ukrainian agribusiness.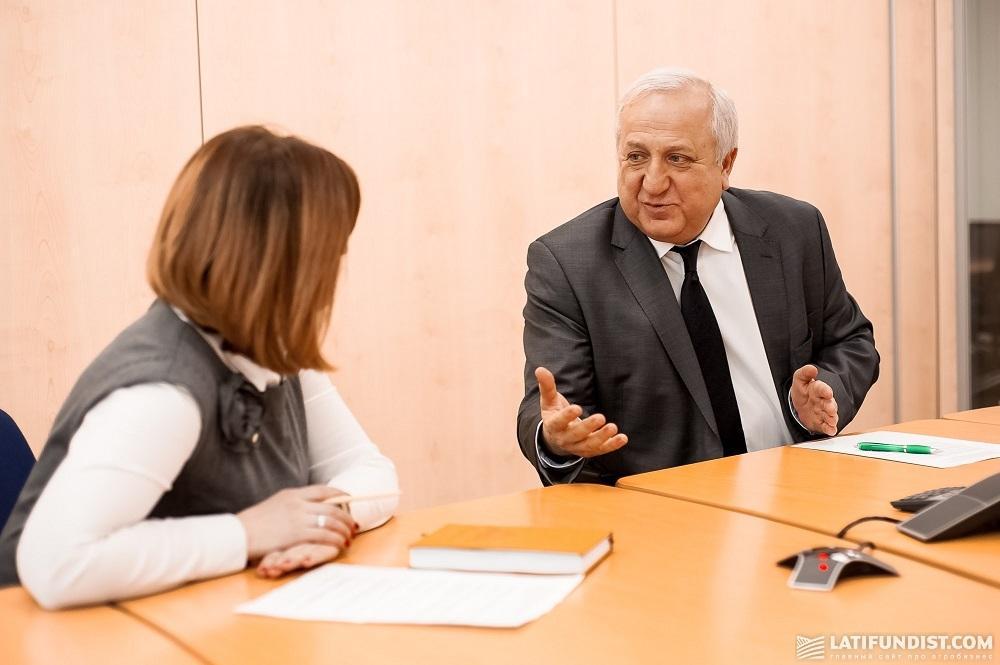 Latifundist.com: What instrument is the most popular among Ukrainian agricultural companies?
Sevki Acuner: Of course, loans take the lion's share. And when we are doing loans it is not just for a pure primary or other production. We are also encouraging efficiency, particularly energy efficiency. For example, energy production projects that support bioconversion. The ability of EBRD to provide longer-term financing still distinguishes it from other institutions, but moreso the ability to bring a critical view to the project is what I think creates value for the customers, for the clients. We aren't just simple providers the money — we really sit down with the client, talk about their business, share our experience. Also, we think about something that needs to be improved. This is extremely valuable for the client. Of course, you know our clients or non-clients benefit from Trade Facilitation Programme aimed at supporting export or import related activities. Besides all these money related things, we also participate in a policy dialogue. As you know we're providing technical assistance and the dialogue platform for meat and dairy sectors. We're supporting the formation and strengthening of cooperatives, self-governing institutions of different sectors so that subsector or industry takes responsibility itself as it is not supposed to be dictated or regulated by the government. These are all types of things that we are doing.
Latifundist.com: Are you planning to change key criteria for companies to obtain funding?
Sevki Acuner: No, the EBRD is not that type of institution that changes the criteria frequently. The right partner, the right project, operating in а transparent way. We aim to improve the efficiency, competence and bring new technologies to the sector.
Latifundist.com: Has the average amount of agricultural loan changed the previous year?
Sevki Acuner: Not in the sense that you are asking. But what we have been doing the last 8-9 months is that we are going to emphasize small and medium size enterprises more. And of course, these agricultural enterprises are going to be the primary beneficiaries. So in that sense, we'll do smaller projects too, but not at the expense of larger transactions. So we'll be able to do a couple of million dollar type transactions. And we have a team in play so now we are working in different regions of the country to source that kind of business.
Latifundist.com: What are the requirements for the agricultural companies in terms of their financial statement? Should the companies show some additional information when they have the EBRD loan?
Sevki Acuner: I'm not sure that it is additional information. I think every lender should ask this kind of information. What we are interested in, for new clients, is the origin of the money that has been invested so that we look at reputational risks involved. We want to make sure that their business is transparent. And of course, all other criteria are respect for the environment, respect for social and other norms and being really a financially self-supporting and credible company. But the important thing is to have the right partner and the rest is easier to assist.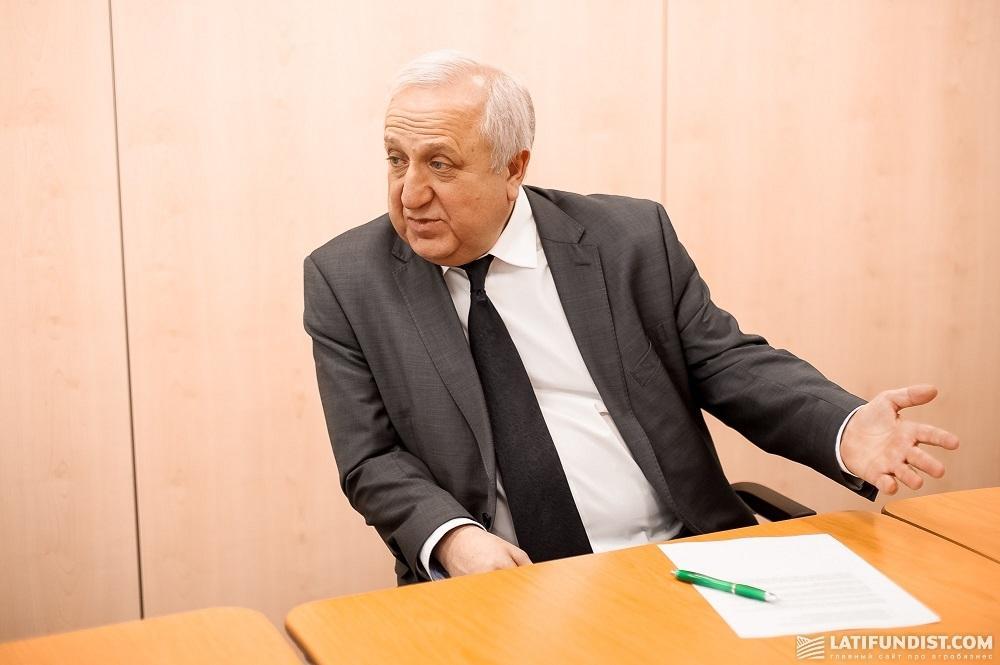 Latifundist.com: Do you offer special financial conditions for agricultural companies?
Sevki Acuner: No, nothing special. I want to emphasize the factor again that we create a tailor-made structure according to particular business projects needs. This is the specialty that I think is still missing somewhat in the marketplace. We're able to tailor our products repayment profile, different conditions according to what this project needs.
Latifundist.com: Does the EBRD protect itself from bad debt and bad borrowers?
Sevki Acuner: I certainly hope so. I wouldn't be in a job if I weren't doing that. Of course, we want to make sure that business is paying back their obligations. Flexibility is what we put in our activity and we accept that there can be unforeseen circumstances that force business to a different reality. Then we try to restructure the transaction to face new conditions. So we're a long term partner and a long term investor when we engage with the particular company.

Latifundist.com: Is it possible to restructure payments and to change payment schedule for agricultural companies if they have financial problems?
Sevki Acuner: Of course, it's what we have done in a number of situations. As I have said, our main idea is to support businesses and we have the ability to work through a difficult period that the company or sector may face.
Latifundist.com: Is it often or not?
Sevki Acuner: No. It's no often situation, because otherwise, we would be doing the wrong business here. But of course, like in any other sector of the country that had a very hard economic period, some agricultural companies also suffered in terms of financial performance and we've made the necessary investments. We are nice guys!
Latifundist.com: What peculiarities does the estimation procedure of creditworthiness and solvency have?
Sevki Acuner: I have to look at the financial profile of enterprise first, and then I can say which is good and which is bad. But first and foremost, we want to see a reasonable level of equity. We want to see a good governance, management structures in place to respond to business environment challenge. Of course, then we look at the cash flow generation ability of the enterprise from the project in a reliable way to make the right decision. We're not a collateral driven lending institution. I know some banks just say you know 'Give me 3 dollars of collateral and then you can have 1 dollar of the loan.' This is not how we operate. We look primarily at cash flow, of course, we take collateral as well, but the key driver of our decision is the cash generating capacity.
Latifundist.com: Definitely last year there were companies that were rejected of the loan or any other financial support. What were the reasons for that? How many companies were there last year?
Sevki Acuner: No, we don't get to the stage of rejecting clients or a potential client. It is a process of getting into an extensive discussion so that the potential client sees whether we are suitable for him, and we see whether he is a creditworthy potential client. Not everybody who approaches us, of course, is qualified for financing for a variety of reasons. It could be integrity reasons, it could be transparency reasons, the project could be simply not financially robust, not strong enough. There could be a variety of reasons, but all projects that meet our criteria are given financing.
Latifundist.com: Were there many companies that couldn't pay their debts?
Sevki Acuner: In the past year there were fewer instances. It was something that we were carrying on from 2014-2015. Some companies had lower cash flows than it was contemplated, and therefore required an adjustment of repayment profile to leave space for the company to continue to operate and grow.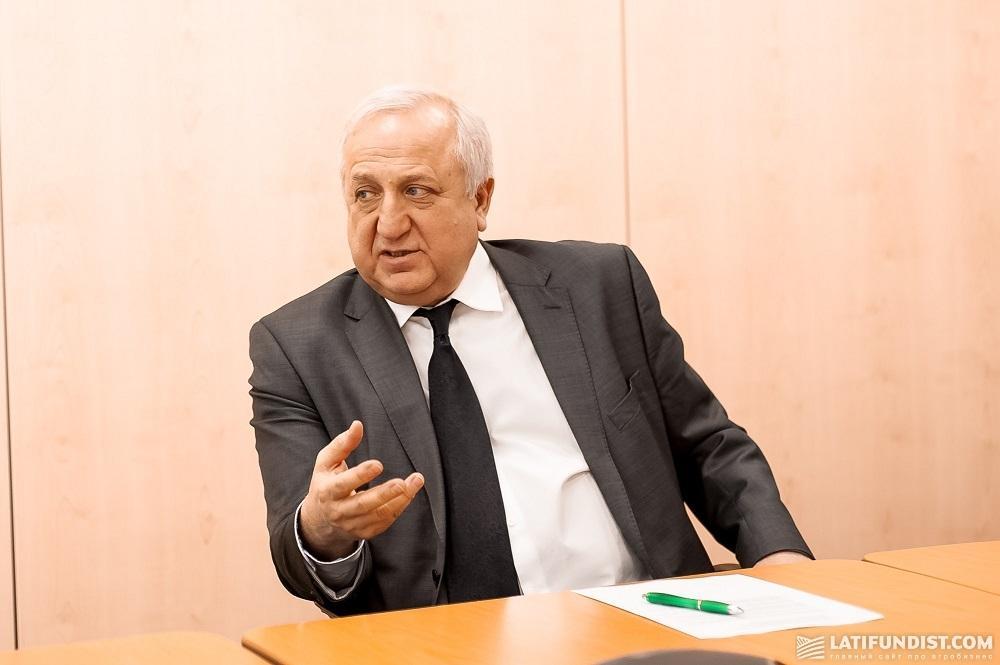 Latifundist.com: Nowadays Minister of Agriculture takes his much effort in helping agribusiness with its development. How would you assess Minister Kutovoi's initiatives for organic farming and land market?
Sevki Acuner: It's really not up to me or any institution to assess the Minister. But what I know about mister Kutovoi is that he's had a right motivation and he's working to improve the competitiveness of the agricultural sector. I know he's being assisted with what we call Reform Support Teams Programme that we together with the EU are conducting so there's now a significant resource, external financial resource and expert provision for him to move forward with the reforms in the sector. Among them are land reform, instruments for agricultural sector for improving its export capacity, phytosanitary qualifications, fighting with African swine fever and other things. He's also passed programmes to improve the delivery capacity of the Ministry itself, that we called The Public Administration Reform Component of this programme. So he's moving in the right direction with the assistance from the EU and ourselves. And we're standing always ready to support him because this is a key important sector for the country. But we would like to be also supportive with the privatization of state-owned agricultural enterprises. I know he also wants to do some there, and we engage with the Privatization Agency in the different way. This is a good crossing of our engagement with the SPF and the Agricultural Ministry to help it also progress on with the privatizations.
Latifundist.com: What is the best time for opening the land market in Ukraine?
Sevki Acuner: When political environment is mature for it. But these are processes, you know, we cannot just turn the page one morning and you have land reform. So we have to create all the right conditions for it, to create the right political and broader public support for it to be successful. But I know everybody's moving in that direction.
Latifundist.com: Could you comment on the repayment of credit debt and clear out the situation with the NIBULON?
Sevki Acuner: NIBULON is a very long standing and highly trustworthy, trust deserving client of the EBRD. The company always fulfills its obligations and is continuing to do so. I think Mr Vadaturskyi is trying to invest in new dimensions of transport infrastructure that would improve the efficiency of the Ukrainian agricultural sector and its export capacity. So we're saluting and supporting him in that effort rather than trying to respond to completely baseless and anonymous allegations about this company. For us, NIBULON is a very trustworthy and solid client that always respects not just us but all its creditors as well.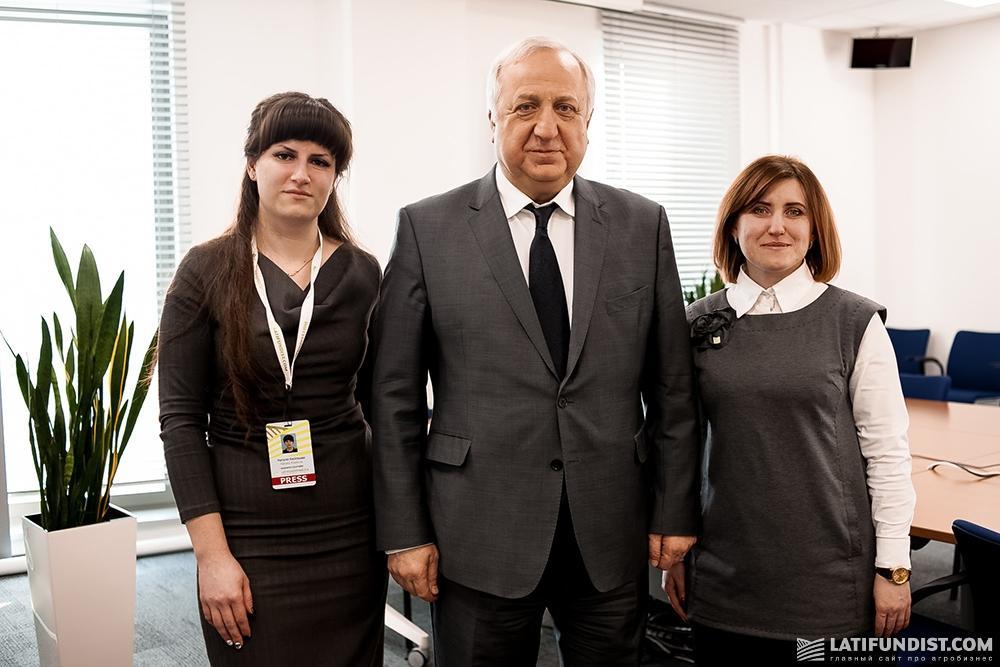 Latifundist.com: Thank you for the interesting conversation!
Viktoriia Kremen, Latifundist.com