Georg von Nolcken on Land Market, Investment and Ukrainian Uniqueness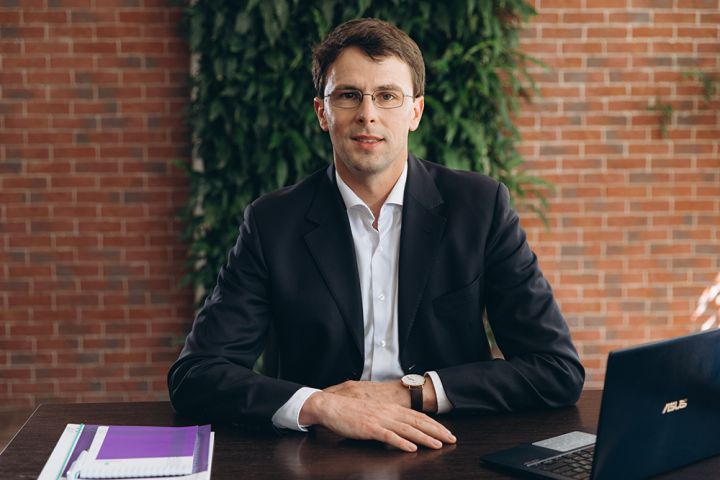 Georg Von Nolcken, CEO of Continental Farmers Group
Photo by: «Континентал Фармерз Групп» / Continental Farmers Group
What are Continental Farmers Group ambitions for this year? Does the company intend to engage in new agricultural niches and invest in the purchase of land in case the moratorium is lifted? Georg von Nolcken, CEO of the company, shared his views with Latifundist.com as well as the reason he considers Ukraine to be a unique country.
Latifundist.com: Today the discussion of the upcoming opening of the farmland market is only gaining momentum. In case the liberal model is introduced, in which foreign companies will be allowed to buy land, does the company intend to invest in this asset?
Georg von Nolcken: Our only goal in this respect is to maintain our existing land bank essential for our production activities. For this purpose, SALIC and Continental Farmers Group will use exclusively those instruments that are provided for by the Ukrainian legislation. If the land market is opened based on a liberal model and the shareholders offer to buy their land plots, we as a company are ready to buy these plots. By no means for the purpose of speculation on the land market, but only as one of the legal instruments available to us for preserving the land bank.
Latifundist.com: Do you participate in the land market model discussion? In your opinion, which of its variants is optimal for Ukraine?
Georg von Nolcken: I am convinced that transparent and honest market mechanisms function and justify themselves. It means that the higher the land value, the more profitable it will be for its owners, shareholders. After all, not only will they be able to sell their shares at a high price, but they will also be able to get higher rents for their land if they decide to leave the share in their ownership. Therefore, if shareholders want the value of their land to be as high as possible, they must understand that this will be provided for by the liberal model. We are strongly convinced that land should not be an object of speculation. For us, the liberal land market model only means that the rules will be the same for all market participants. So that foreign capital operating in Ukrainian agriculture will also be able to buy land. We carefully monitor the situation on the market, those issues that are discussed in the committees, and wait for decisions. In any case, we will act exclusively within the limits of legislation. We are also ready to answer any questions regarding the possible model of the land market in Ukraine if we are asked for an expert opinion as part of the discussion process.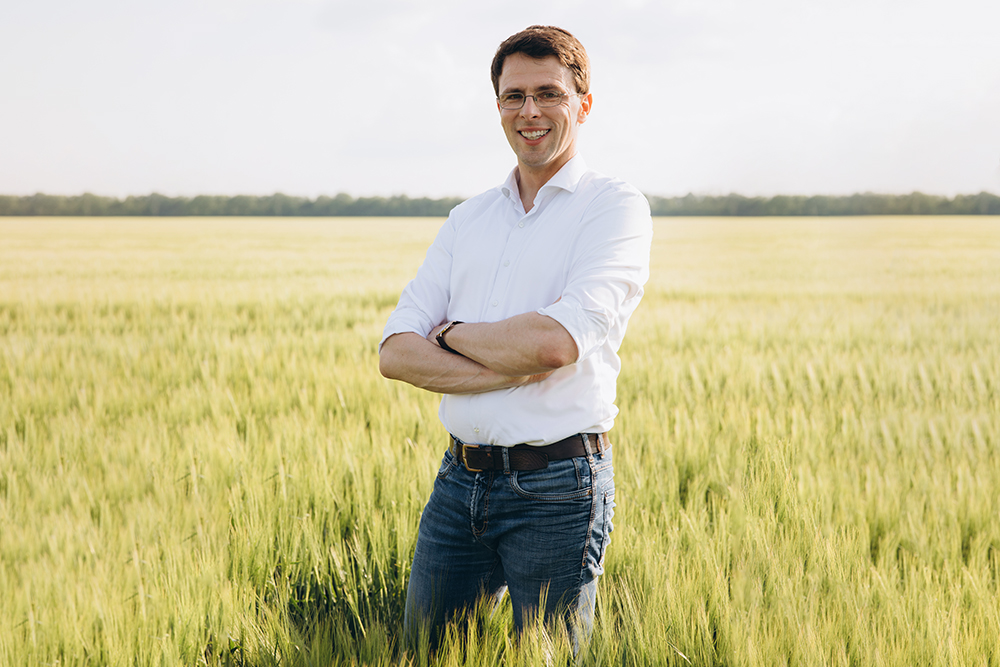 Latifundist.com: What is your policy on this issue in other countries of presence? Or it is another story in each case.
Georg von Nolcken: In any other country where SALIC invests and has assets, the company operates within the framework of local legislation. This means that the company's policy in this matter is fully governed by the laws of the countries where SALIC has made its investments. I can state with confidence: the example of other countries clearly shows that there has never been a mass sale of land, which is a lot of talk about in Ukraine at the moment. In other words, society is intimidated groundlessly, thus speculating with its opinion. In other countries, it worked like this: some part of the land was indeed sold immediately, but the lion's share remained in the hands of the primary owners, and no mass sale is possible.
Latifundist.com: What principal changes has the company implemented after assets consolidation? Do they include the culture of farming, introduction of new crops, etc.?
Georg von Nolcken: First of all, the position of the former Mriya was radically changed — upon becoming Continental Farmers Group, it is no longer a company searching for its future. With the arrival of a new investor — SALIC — the question of the company's future was resolved. From now on, we can take any steps in planning and investing with confidence and for the long term, not just for the short term, as it was when Mriya was constantly looking for funding opportunities.
After integration, the number one priority for us was the production focus. We can safely say that now a stable team of the united company is building effective long-term processes within the existing structure.
It is also important that we have decided to locate the company's head office at the place of production and assets concentration — in Ternopil, but still preserving the representative office in Kyiv.
Both CFG and Mriya produced basically the same crops, so there were no major changes. As for the culture of farming, we have directed our efforts to ensure proper authority in the field. Our task is to ensure that all production clusters of the company have all the necessary resources to build efficient processes and achieve the expected results, and also to be responsible for those.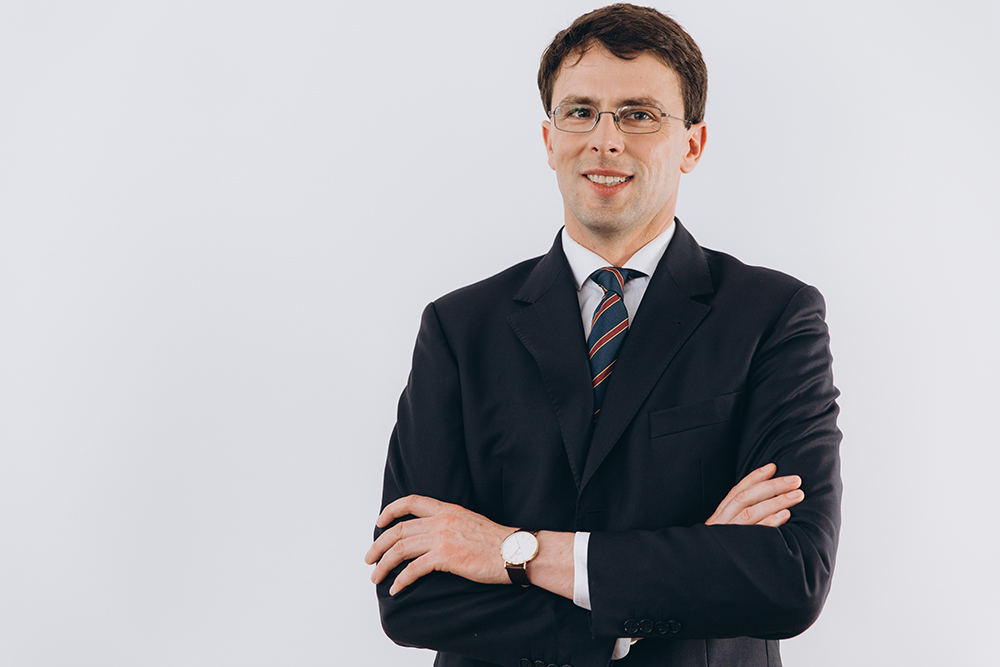 Latifundist.com: How staffed is the company?
Georg von Nolcken: Last year we managed to significantly stabilize the team, which is crucial for the company's success. At the moment we have a complete team. Recently, Vitaly Stavnichuk was appointed to the position of Operations Director, meaning that all other issues of the organizational structure in production were also gradually settled. Most important is that as a result of the integration, the merged company already has a clear ultimate organization structure. Well, and the fact that there are always vacancies in a company of such scale is perfectly logical. The key positions in production and in all other major departments have already been staffed.
Latifundist.com: Does the merged company plan to enter new agricultural niches, including processing?
Georg von Nolcken: Continental Farmers Group task for this year is to work within the existing configuration. One must understand that SALIC, as an investor, also has its plans. That is to say, we are "competing" with our colleagues in other countries in terms of investments by SALIC. Investment in logistics and recycling is something that SALIC considers fundamentally and very thoroughly. Therefore, our company will be able to enter these new niches only if the proposals received by us in Ukraine and the models that we will be able to build here will be rather attractive as compared to proposals from other countries, proposed to SALIC for consideration.
Latifundist.com: SALIC managing director Khaled al-Aboodi announced that the company seeks to buy a grain terminal in the Black Sea region. Have you made any progress in the search? Are you considering options in Ukraine?
Georg von Nolcken: SALIC is currently reviewing various options, as providing long-term logistics from the field is a highly important issue. But we do realize that such models and such businesses are not built in six or twelve months. Thus, no final decision is yet made.
Latifundist.com: Is the current season successful for the company? What season's features would you highlight?
Georg von Nolcken: I would say that the successful integration of the company is our most important positive indicator for the last season. As for this season's yields, they showed a positive upward trend and the company's production plans have been met. But the prices, especially for corn and soybean, unfortunately, were not as we expected. The dollar rate also plays against us, and that's no secret. After all, its influence is felt by every agricultural producer. So, saying that everything is fine will not be quite right.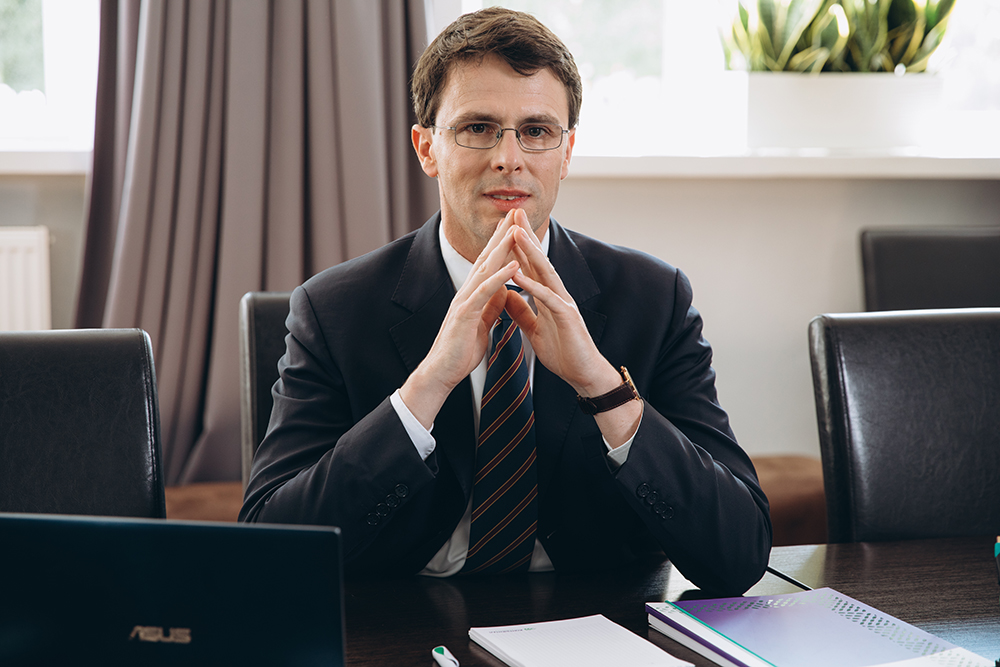 Besides, weather conditions make their own adjustments: autumn started very dry, then with heavy rains, it was rather difficult for us to complete the sowing campaign as promptly as we planned. But on the other hand, our investments in machinery had a significant impact on productivity, and we were able to respond appropriately to such adverse conditions.
However, harvesting of early grains and rapeseed was pretty normal. During the second harvesting campaign — corn, sunflower, soybean — we experienced problems connected with drought, so the subsequent soil tillage and planting of winter crops were a little more difficult than, let's say, in the "ordinary" year.
Latifundist.com: The company announced its plans to invest in machinery and infrastructure. How much has been invested and in what exactly? What are the further plans?
Georg von Nolcken: We have made a strong commitment to investing in our machinery fleet. In 2019, the amount invested in new equipment for Continental Farmers Group was almost USD 50 mln. Among our acquisitions are more than 40 new combine harvesters and 80 tractors, 20 sprayers, as well as loaders, seeders, fertilizer spreaders, tillage and other agricultural machinery, special equipment, transport.
Latifundist.com: You have extensive experience in the agricultural sector worldwide. Will you tell us how you came to work in agribusiness and what cultures in agriculture are best remembered by you?
Georg von Nolcken: Agriculture is natural for me, I'm a farmer's son. I can say that in terms of values guiding agribusiness, Ukraine is truly different from other countries. Firstly, because the share of the agricultural sector in the Ukrainian economy is much higher than in other countries, which means that the chances of developing this sector in Ukraine are much higher. Perhaps, no less important is the fact that Ukraine has longstanding agrarian traditions. They imply that many families have been working in agriculture for several generations, and even there have been entire dynasties having a desire to work in agriculture already flowing in their veins. One can hardly underestimate this factor in achieving success. So I would say that Ukraine is really a unique country for its agrarian culture.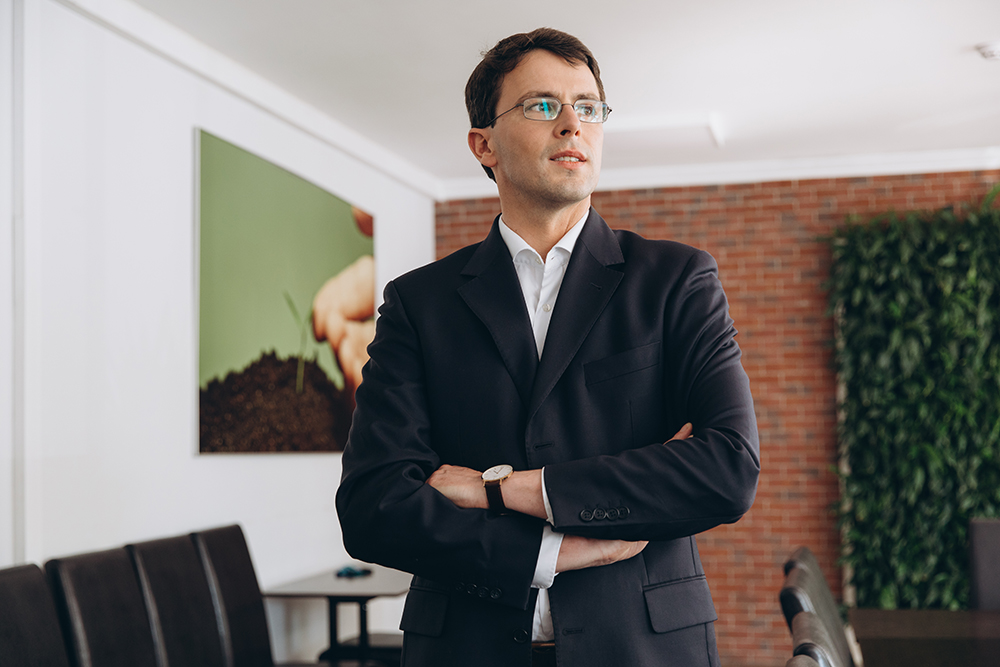 Latifundist.com: Word is that you have royal blood. Will you tell us about your ancestry?
Georg von Nolcken: It's simple, I've got none (laughs – ed.)! I'm just like any other person.
Latifundist.com: How do you see Continental in 5 years?
Georg von Nolcken: I see it as an even more vertically integrated company, a serious player on the Ukrainian market, which among others will show good results in the long term, tangible not only for investors but also for shareholders. I see it as a company that will continue to do business here in Ukraine in an honest, transparent manner, paying taxes and thus contributing to the future success of Ukraine.
Igor Vestin, Latifundist.com