Mriya Agroholding payed UAH 444 million of taxes in 2017
Mriya Agroholding in 2017 paid UAH 443.8 million of taxes to the budgets of all levels, which is 24% more than in 2016.
Mriya allocated UAH 21.5 million for the implementation of social projects, increasing social payments by UAH 1.2 million.
"Together with the restoration of the company and production increase, the amount of tax payments and financial support of communities and shareholders naturally grows," says Simon Cherniavsky, the company's CEO.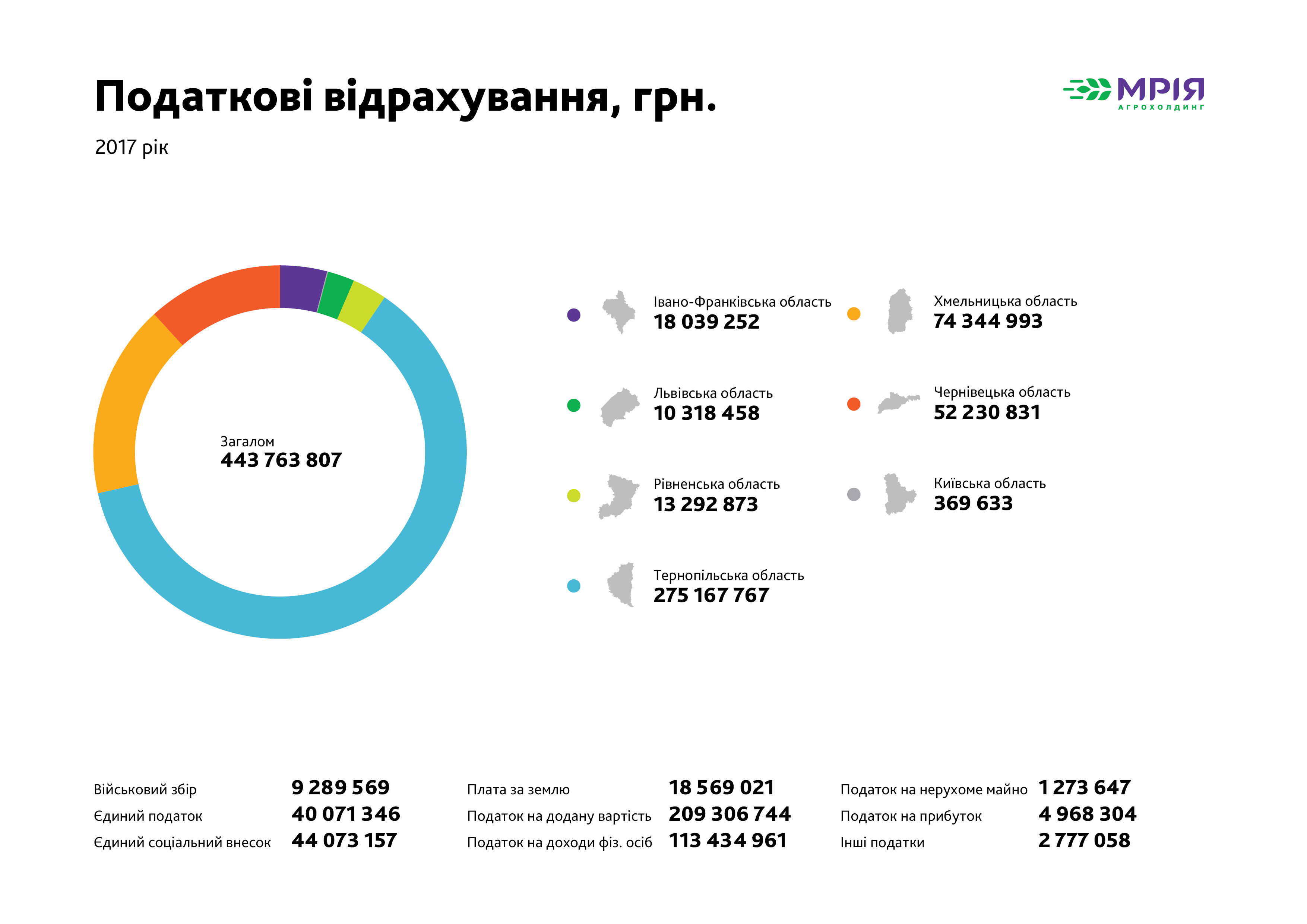 According to him, the long-term CSR strategy of the company presupposes not only assistance to the communities in solving the most acute social problems, but also the implementation of strategic projects aimed at development.
For the development of a cooperative movement, Mriya has a separate budget. In 2017, it amounted to UAH 1.3 million, which is UAH 430 thousand more than the budget of 2016. Funds were used to support and expand existing cooperatives, and to create 10 new ones, including milk, berry, beekeeping, and also a cooperative for the cultivation of soil.
The funds of the social budget were traditionally allocated to support infrastructure projects, medicine, culture, education, sports, and for the support of the ATO participants.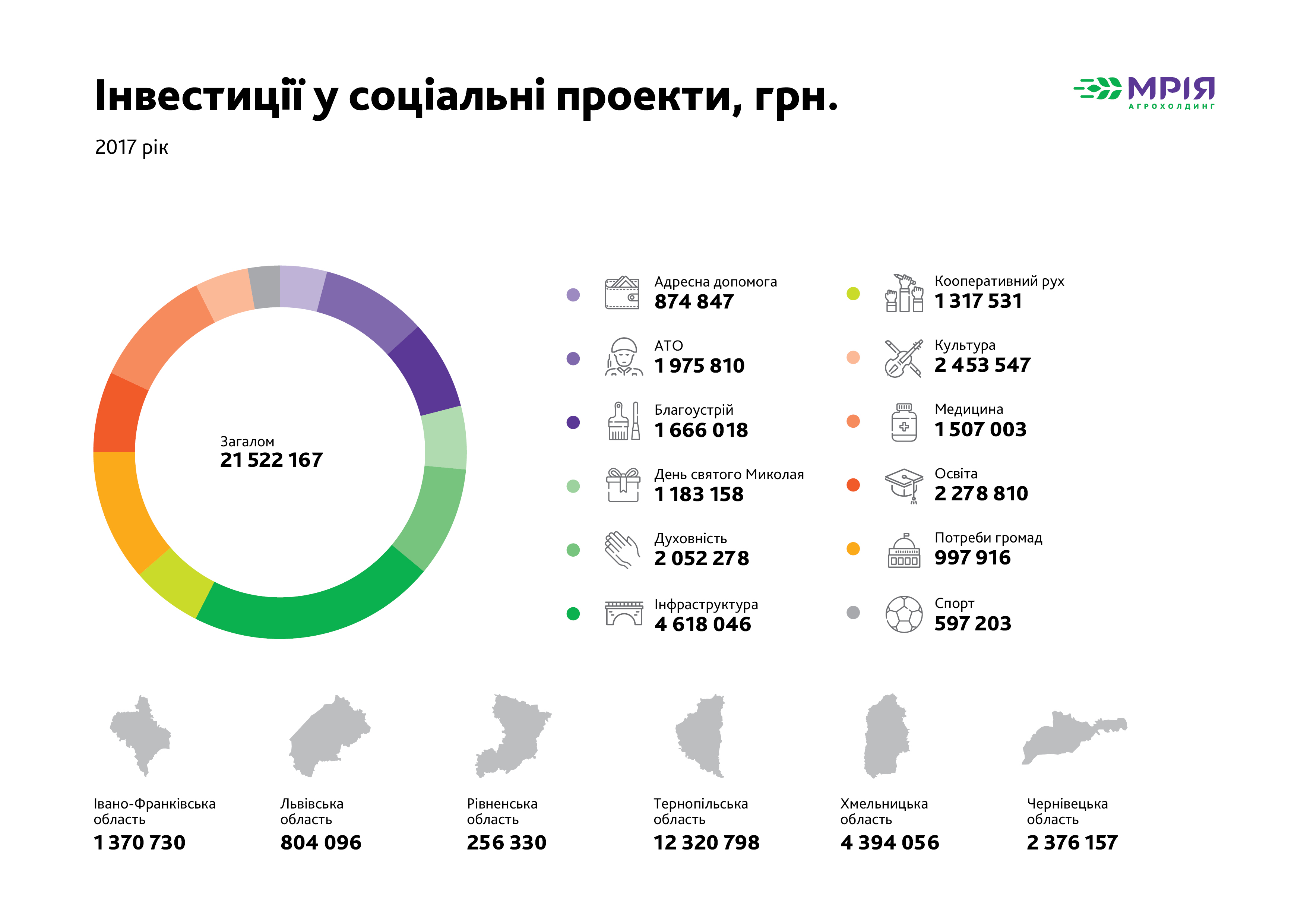 Earlier it was reported that Mriya Agroholding became a member of the American Chamber of Commerce in Ukraine.