Kernel exported the largest oilseed meal shipment from the port of Nika-Tera
The largest export consignment of oilseed meal from Ukraine was shipped in the Sea Specialized Port Nika-Tera (a structural division of Group DF). According to the company's data, for the first time in its history, the port simultaneously proceeded two Panamax type vessels.
At the berths of Nika-Tera, 47 thou. tons of meal was loaded on the 225 m NICOS L. The total shipload for the Kernel company amounted to 58 thou. tons, which is the largest export consignment of meal from Ukraine.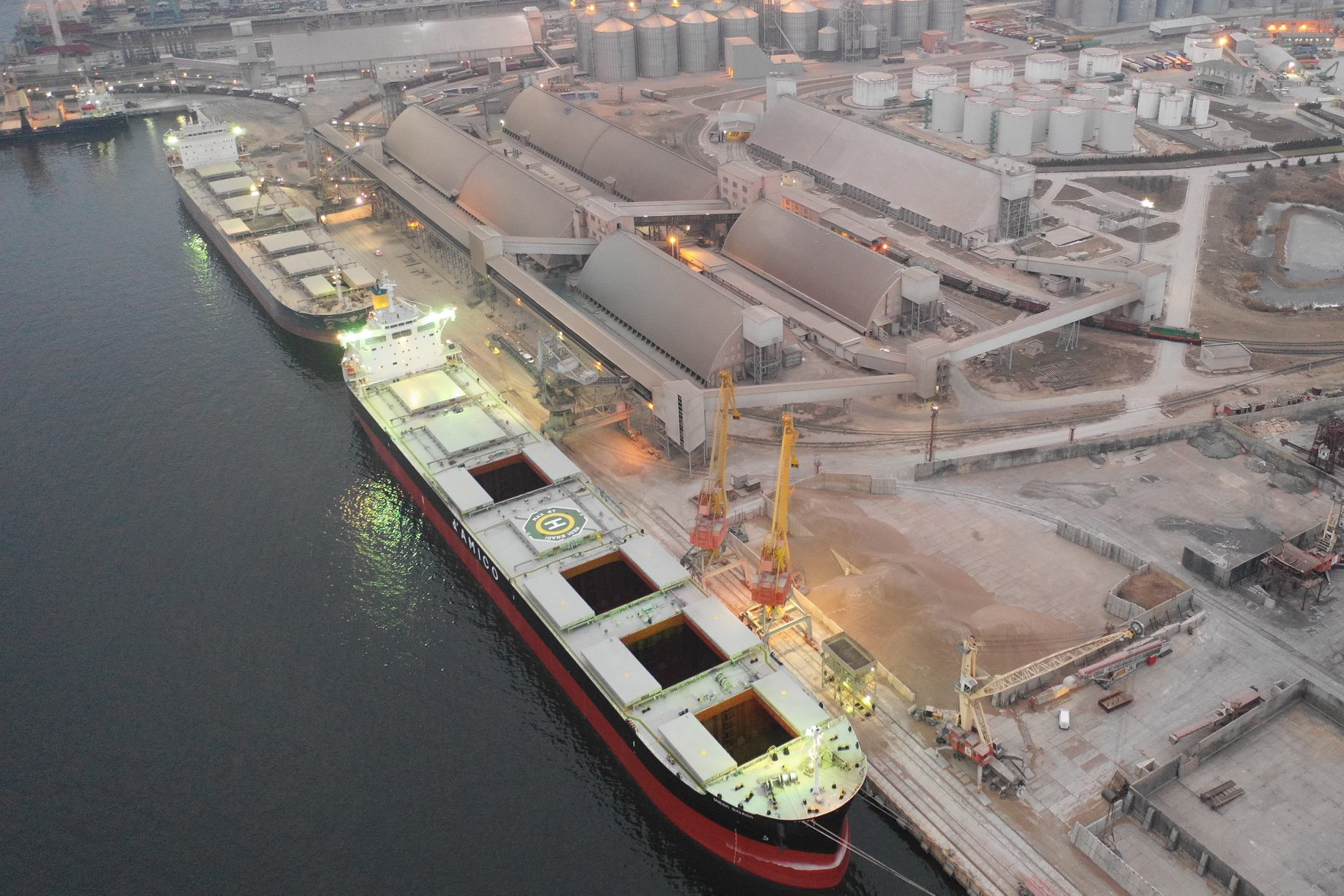 For the first time in the port, the bulk carrier PRINCESS NICOLE of the company GRAIN-TRANSSHIPMENT was used instead of tug and tow to load the Panamax on the road. This technological transshipment method significantly accelerated the proceeding time.
Simultaneously with the completion of the NICOS L vessel proceeding, meal loading into the next MEDI EGADI Panamax started on the nearby berth. The loading of this vessel was carried out by two loaders at a time. Upon completion of loading of 25.7 thou. tons of meal, the bulk carrier MEDI EGADI headed for the port of Yuzhny (Odesa region) for additional loading. Both of the above ships were the first ships of the Panamax type loaded in the Ukrainian ports with export sunflower meal in this marketing year.
Since June 2018, the SSP Nika-Tera has loaded 20 vessels with a total of c.367 thou. tons of oilseed meal.
The new infographic guide Agribusiness of Ukraine 2017/18 is available by the link.