Nika-Tera cargo turnover scaled up 53 pct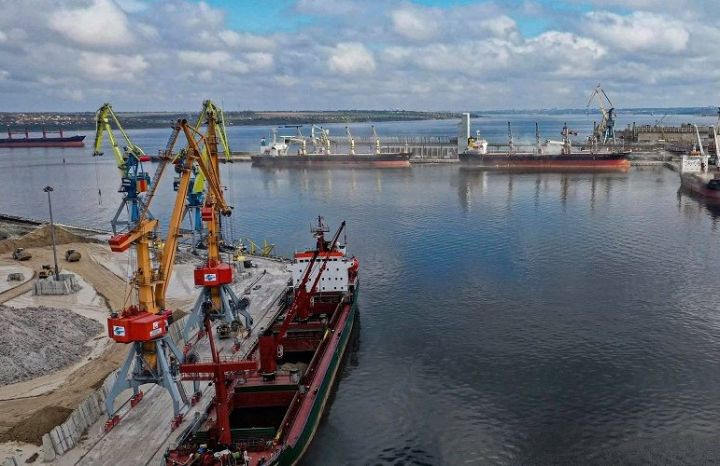 The Sea Specialized Port Nika-Tera (Mykolaiv region)
Photo by: Пресс-служба МСП «Ника-Тера» / SSP Nika-Tera
In January-April, the Sea Specialized Port Nika-Tera, a structural division of Group DF, handled 2.45 million tons of cargo, exceeding the prior year's comparative period by 53 per cent.
The port's authority notes that as at May 4th cargo turnover amounted to 2.5 million tons. In 2018, this volume of transshipment was reached three months later — only by the end of July.
Cargoes of the grain group, meal and sunflower oil dominated in the structure of cargo turnover in the reporting period amounting to more than 2 million tons or 82 per cent of the total transshipment volume. The remaining 18 per cent are presented by bulk cargoes, mainly fire-clay.
The volume of transshipment in April of the current year reached the maximum for this month — 611 tons and exceeded the corresponding indicator of Y2018 by 32 per cent. In addition, in April, the first ship for GrainCorp, Australia's largest grain business, was loaded with corn at the berths of Nika-Tera.
In the first three months of 2019, the Ukrainian ports handled about 37 million tons of cargo, almost 4.1 million tons (or 12.4%) more than in the relevant period last year.
The infographic guide Agribusiness of Ukraine 2017/18 is available by the link.