Ukrainian and Russian wheat competition expected in the word market
In the current season, the world market will see increased competition between Ukraine and Russia in the sales of wheat with high protein content, Refinitiv Agriculture reports.
"Export quotations for Black Sea wheat are determined by two conflicting factors. On the one hand, the good quality of wheat harvest this season prompts anticipation of higher prices. On the other hand, the strengthening of local currency and the practice of sales limiting by producers in the domestic market supports export offers," the message says.
Nevertheless, the world market is not ready to pay a higher price for quality wheat, as the main demand of importers is aimed at buying wheat with 12.5% and 11.5% protein content at a lower price.
"High protein content isn't much of an importer's demand," note the Russian traders.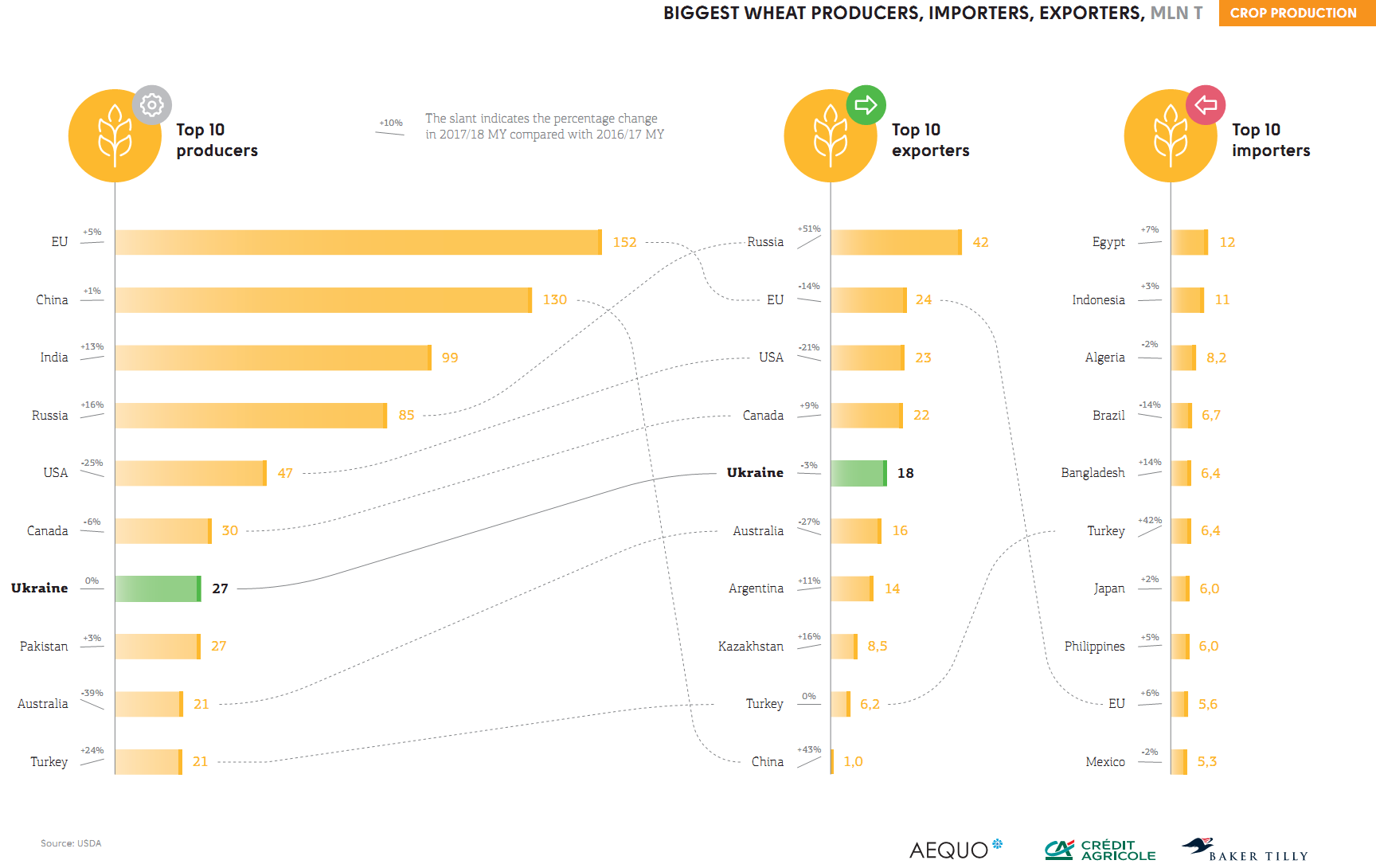 As a result of the current predominance of high-quality wheat, the supply of fodder wheat from the Black Sea region is limited, and the supply prices almost reach the level of food wheat with 11.5% protein content.
Previously reported that in the current season wheat production in Ukraine might reach 28.8 Mt in using an average yield of 4.36 t/ha vs 3.82 t/ha last year.