MHP poultry exports increased 43 pct in H1 2019
During the first half of 2019, MHP poultry exports increased by 43% and reached 190,5 thou. tons compared to H1 2018 — 133,5 thou. tons.
"MHP continued to follow a strategy of both geographic diversification and of a product mix optimization building-up the export volumes of chicken meat across the MENA, the EU, Africa and Asia. Total poultry exports in H1 2019 constituted around 55% vs 46% in H1 2018 of total poultry sales volumes," notes the company.
In the second quarter of 2019, the volume of chicken meat exports totalled 97,5 thou. tons and increased by 39% compared to the second quarter of 2018 volume — 70,1 thou. tons, and by around 5% higher compared to Q1 2019.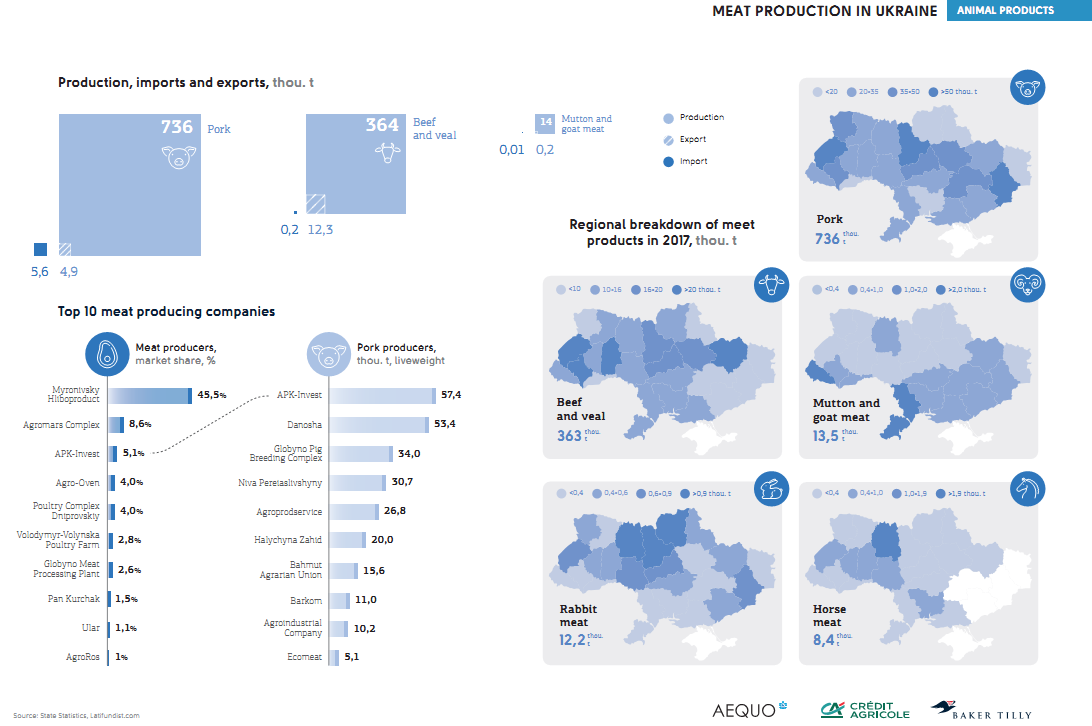 Poultry production volumes in Q2 2019 increased by 17% to 182,3 thou. tons (Q2 2018: 155,7 thou. tons) and by 6% higher compared to Q1 2019 (171,3 thou. tons). In H1 2019, poultry production volumes increased by 15% to 353,6 thou. tons (H1 2018: 307,9 thou. tons). The increase in the reporting periods is mainly driven by the increased production of chicken meat as a result of Phase 2 of the Vinnytsia Poultry Complex expansion.
"Since January 2019, MHP has commissioned into operations additional two rearing sites (brigades) and currently grows chickens at five brigades of the Vinnytsia Poultry Complex, Phase 2. Later this year MHP is planned to launch additional 2 brigades. MHP is expected to produce by around 15% more chicken meat (around 100,000 tons) in 2019," the company's report states.
Earlier it was reported that over the period of January-June 2019 poultry meat exports from Ukraine reached 211,1 thou. tons worth USD 307 million.