Pork imports to Ukraine outpaces export by 11x
In January-July, pork imports to Ukraine stood at 13.6 thou. t for the amount of USD 25.7 mln.
The State Fiscal Service of Ukraine (SFSU) reports that in the reporting period import of pig meat 11x exceeded the export of 1.2 thou. t worth USD 2.65 mln.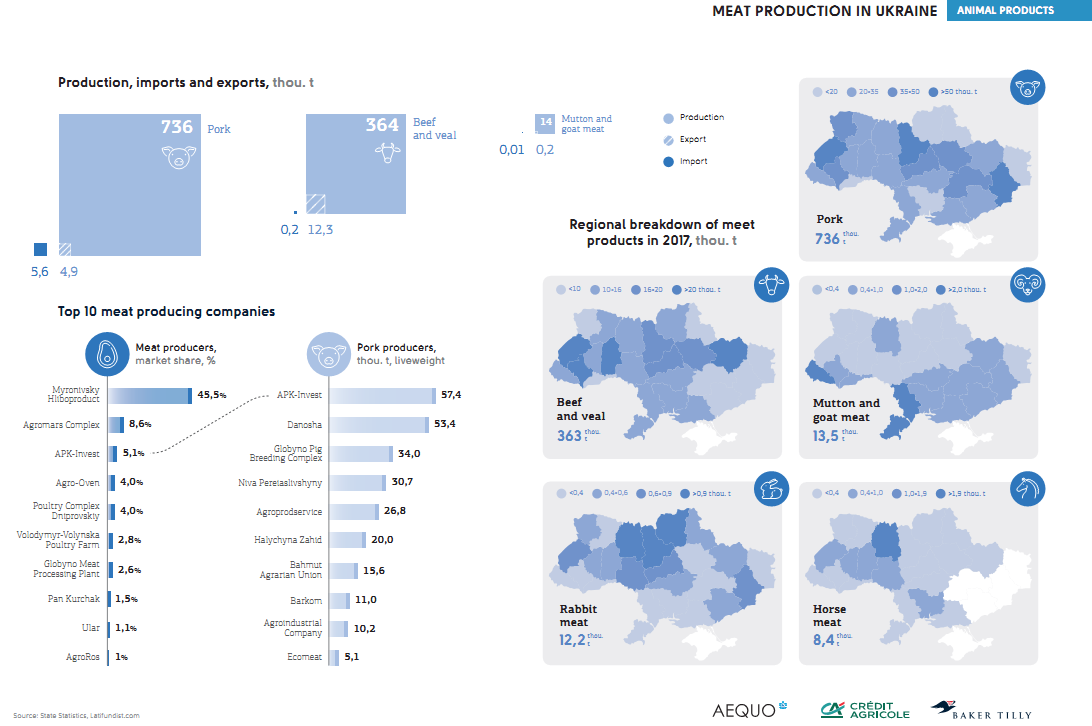 Over the seven-month period, the key importers of pork to Ukraine are as follows:
Poland — USD 12.46 mln (48.46%);
Germany — USD 5.09 mln (19.79%);
the Netherlands — USD 2.63 mln (10.24%);
other states — USD 5.53 mln (21.51%).
Previously reported that the volumes of industrial pork production in Ukraine were expected to reduce 7% by 2020 vs. the 2018 indicator.