Wheat trade in 11M 2019 resulted in 18.5 mln t
Ukrainian wheat exports in January-November of the current year totalled 18.54 mln t for the amount of USD 3.39 bln.
Under the dada of the State Fiscal Service of Ukraine, major importers in this period are as followed:
Egypt — USD 598 mln, 3.27 mln t, 17.66% of supplies;
Indonesia — USD 504.6 mln, 2.76 mln t, 14.9%;
Bangladesh — USD 360.2 mln, 1.97 mln t, 10.64%;
others — USD 1.92 bln, 10.5 mln t, 56.8%.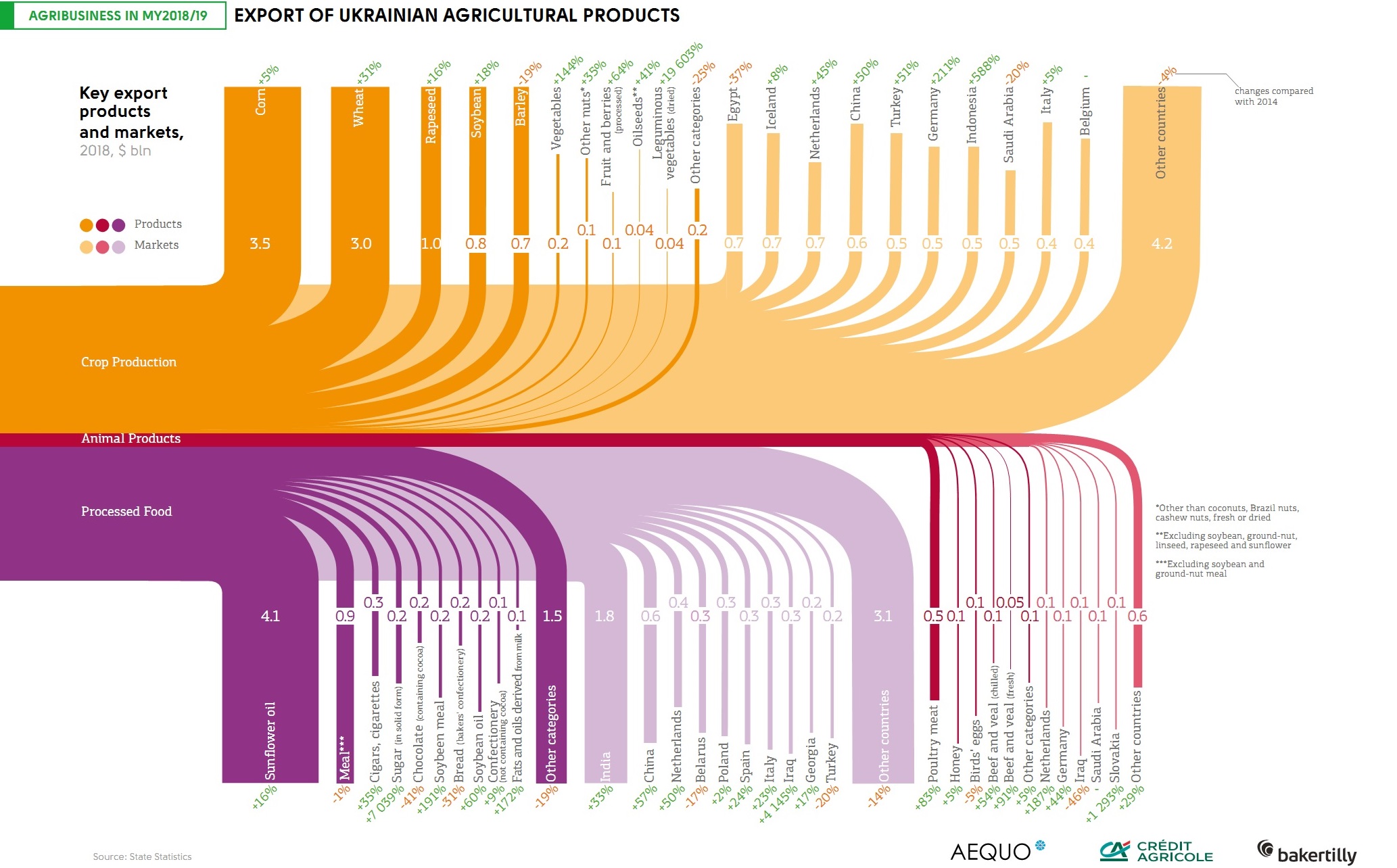 Wheat import to Ukraine in the reporting period resulted in 2.42 thou. t worth USD 1.95 mln.
In the week of Dec. 14–20, staple grains shipment in Ukrainian seaports amounted to 1.48 mln t, 12% higher from the previous week's figure (1.32 mln t). The volume of wheat exports remained at the previous week's level — 294 thou. t.
Learn more: