China imports 45 mln t of US soybeans under the new US-China trade deal
China commits to purchase more than USD 40 bln a year of US agricultural products as part of the first phase of the recently agreed trade deal between the two countries, Reuters reports.
The JCI consultancy informs that China will annually import a total of about USD 41.3 bln in agricultural products, including about USD 18.7 bln or 45 mln tons of soybeans.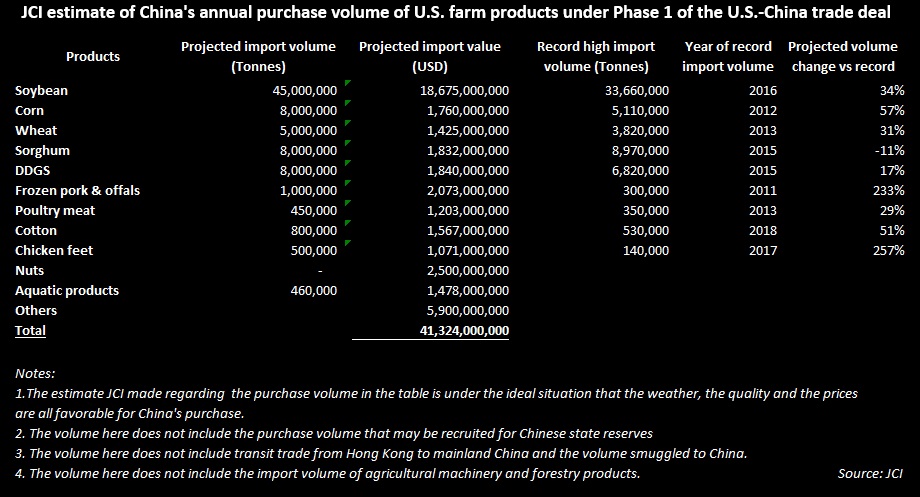 "Chinese purchases of agricultural goods are expected to increase to USD 40 bln to USD 50 bln annually over the next two years under the deal aimed at resolving the long-running trade war between the world's top two economies," said Robert Lighthizer, U.S. Trade Representative.
Reuters writes that the deal has yet to be signed, fuelling scepticism over whether China will be able to import such a large amount of U.S. farm products.
JCI expects another USD 2.1 bln will come from 1 mln t of frozen pork and offal imports, while sorghum, corn and distillers' grains imports will reach about USD 1.8 bln each. It did not include volumes bought for state reserves.
Wheat shipments will hit USD 1.4 bln, chicken feet imports will reach USD 1.1 bln — which would mark a 257% increase from the previous record — and nut purchases will rise to USD 2.5 bln, JCI said.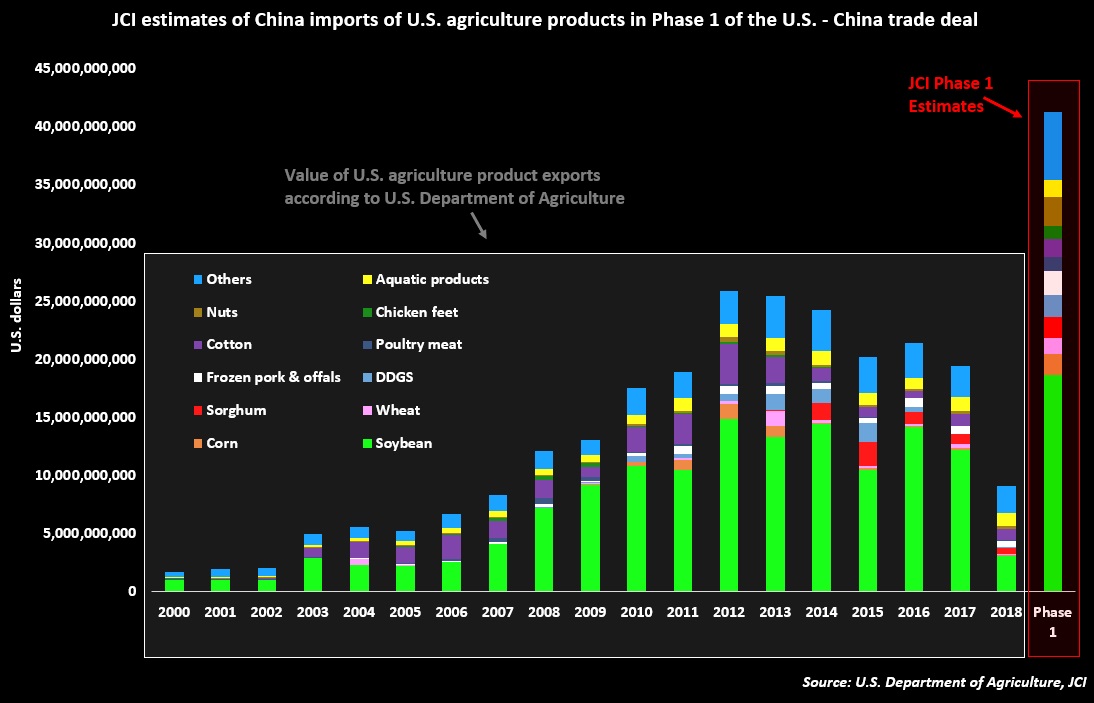 Previously reported that in the week of Nov. 30 – Dec. 6, Ukraine delivered to China 191 thou. t of staple grains.