Soybean prices continue upward — Agritel
Cereals prices were unchanged on December 24th, while soybeans were still slightly higher, in a context of hope that Chinese imports will increase, Agritel reports.
Imports of soybeans from the USA totalled 2.56 mln t in November, compared to almost zero last year, when the trade war was in full swing.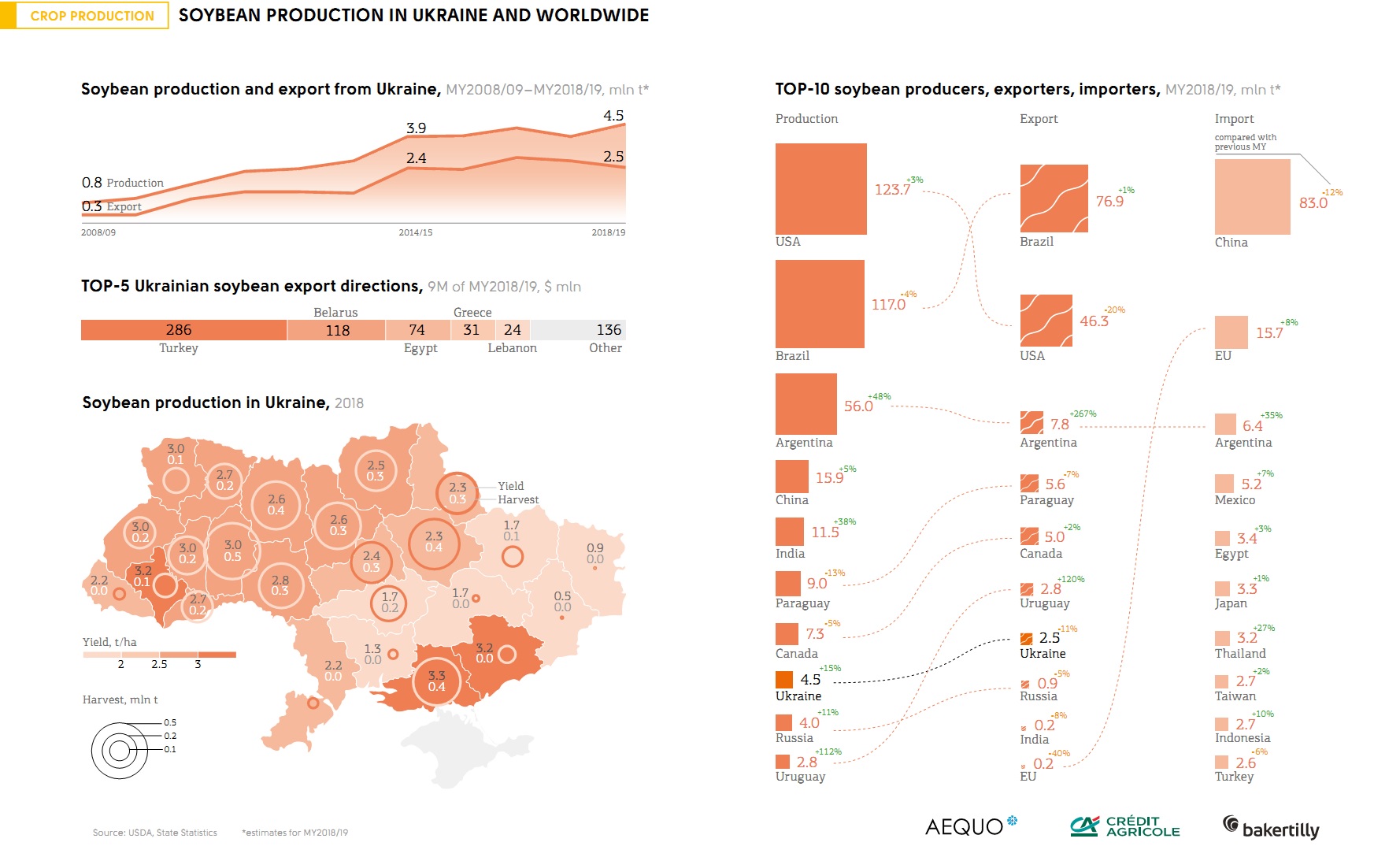 "Only the news on the international scene showed some significant elements. First of all, Morocco should announce today the abolition of its import taxes, previously posted at 35%, in wheat for the rest of the marketing year, that is to extend from January the 2nd to April 30th, in 2020," the message reads.
The Argentinean government plans to regionalize its export taxes, which have been raised to 33% for soybeans and 15% for wheat and corn, so as not to penalize producers located far from the ports.
Ukrainian wheat exports in January-November of the current year totalled 18.54 mln t for the amount of USD 3.39 bln.
Learn more: