High-oleic sunflower areas in Ukraine expanded 44 pct
In 2019, high-oleic sunflower areas were increased by apx. 40% (360 thou. ha) to 1.3 mln ha in major producing countries, Oil World informs.
In Ukraine, the area under high-oleic sunflower reached 0.36 mln ha against 0.25 mln ha in 2018 (+44%).
It is specified that in Ukraine the production volume of this oilseed crop increased by nearly 3x over the past two years up to 0.9 mln t in 2019.
In Spain, the area was expanded to about 0.22 mln ha vs. 0.14 mln ha a year earlier, in France to 0.45 (0.36) mln ha, in Argentina to about 0.21 (0.15) mln ha.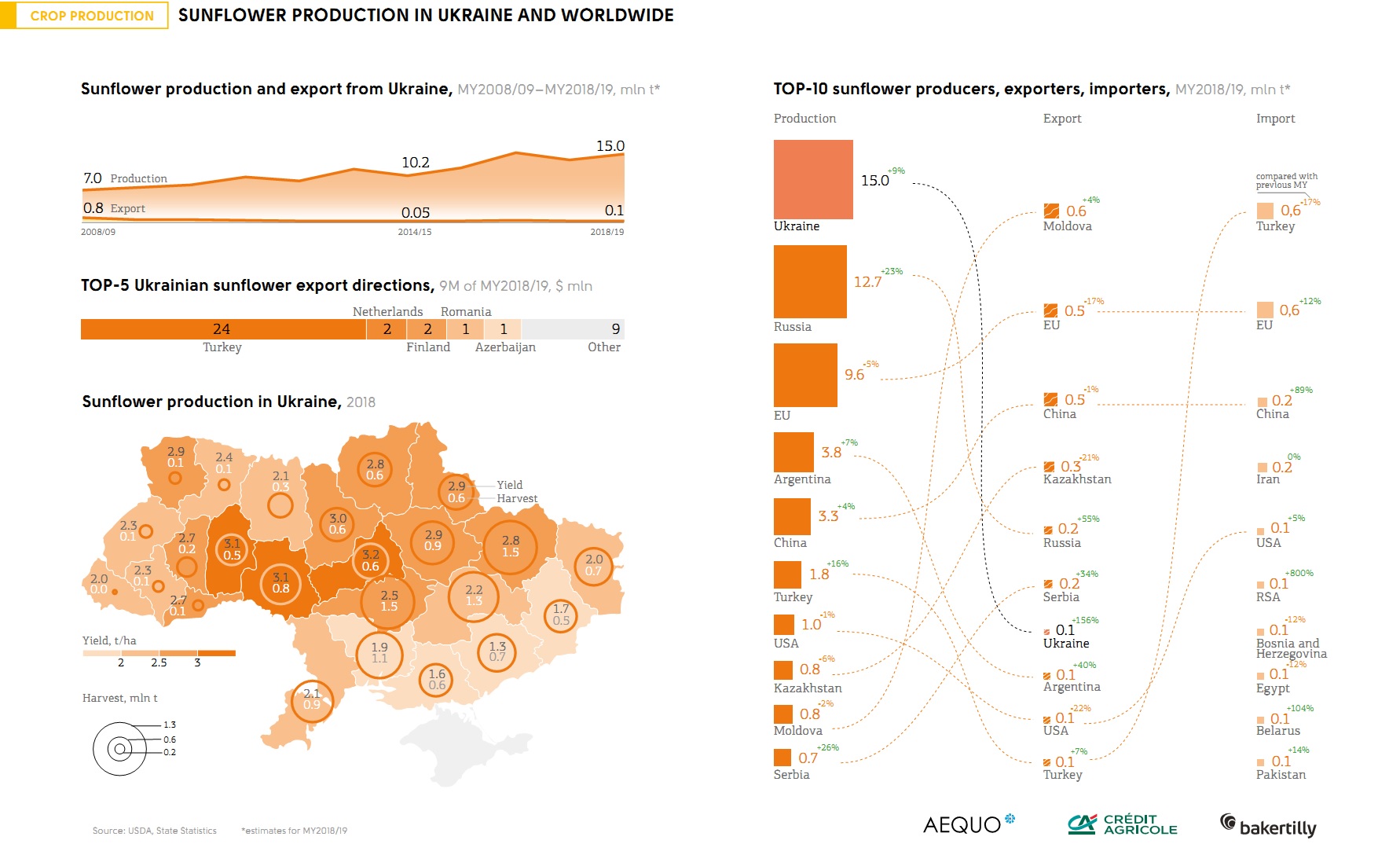 According to experts, the high premium for the crop contributed to this trend. By preliminary analysts' estimates, the production of high-oleic sunflower in these countries increased to 1.1 mln t, which is 37.5% higher from the previous year (0.8 mln t).
In Sep.-Dec. 2019/20, Ukraine exported more than 2 mln t of sunflower oil vs. 1.96 mln t in the previous season's corresponding period (+2.4%).