Ukraine's ag commodities export to EU totalled EUR 7.3 bln
In the period of December 2018 – November 2019, Ukraine exported agricultural products worth €7.3 bln to the European Union. The country is one of the three largest exporters in this segment.
As compared to the corresponding period of 2017-2018, agricultural exports from Ukraine increased by 36%.
Besides Ukraine, the major exporters of agricultural products to the EU are the U.S.A. (EUR 12 bln), Brazil (EUR 11.7 bln) and China (EUR 6.1 bln).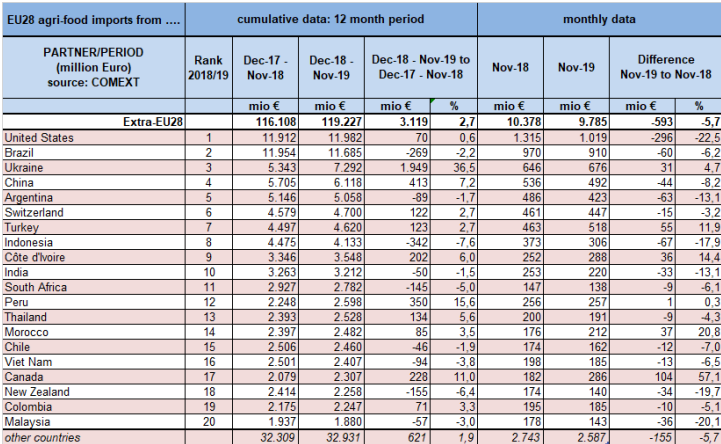 Deputy Prime Minister for European and Euro-Atlantic Integration of Ukraine Dmytro Kuleba announced that Ukraine is intensifying its exports of value-added products.
"Our European partners note that unlike the world market of fresh products, where Ukraine is forming its reputation, processed fruit and vegetables have long been a strong side of our country around the world," he commented.
As a reminder, the European Union imports 35% of all Ukrainian agricultural commodities shipped for export.