Corn and soybean prices recovered in US — Agritel
Wheat prices on Euronext followed Chicago's trend and retreated again yesterday. On the US market, the corn and soybean were better oriented, Agritel reports.
"High uncertainties on global growth continue to pressure the demand for agri commodities. Even if a part of it is incompressible, the sanitary crisis is affecting market prices," analysts comment.
The rapeseed evolved in negative territory to start due to the fall in demand for crude oil but finished up on the back of the soybean and palm rebound.
In Australia, ABARES (the Australian Bureau of Agricultural and Resource Economics and Sciences) is seeing the next wheat crop at 21.3 mln t vs 15.17 mln t this season. The expected acreage is estimated at 12 mln ha vs 10.1 mln ha in the last campaign. These figures must be interpreted with caution as plantings have not started yet.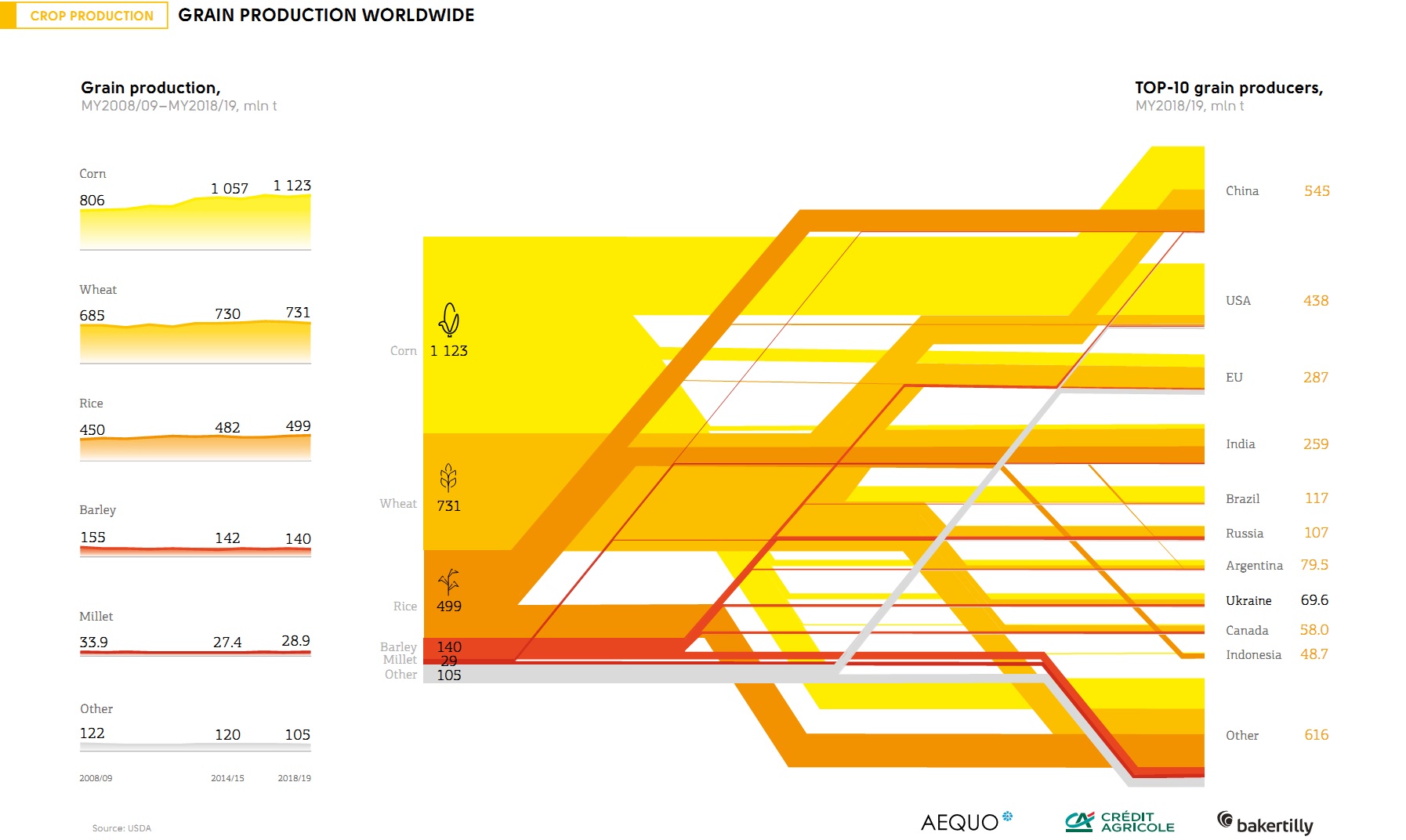 On the international stage, Turkey is seeking 350 000 t of wheat and Thailand 240 000 t of feed wheat. Origins will be optional.
As a reminder, as of Mar. 2, Ukraine supplied 40.87 mln t of staple grains to foreign markets. Agricultural commodities shipment increased by 7.79 mln t from the prior year's comparative period, 33.07 mln t.
Learn more: