Grain export 2019/20: corn leads commodities shipped volumes
Since the start of 2019/20 (July 2019 – June 2020), corn dominates grain supply from Ukraine, the information and analytical portal of the agro-industrial complex of Ukraine reports.
As of Mar. 2, Ukraine supplied 40.87 mln t of staple grains to foreign markets. Agricultural commodities shipment increased by 7.79 mln t from the prior year's comparative period, 33.07 mln t.
Grain export structure in the reporting period is as follows:
wheat — 16.56 mln t (3.96 mln t more y-o-y);

barley — 4.04 mln t (762 thou. t more y-o-y);

corn — 19.78 mln t (3.2 mln t more y-o-y);

rye — 5 thou. t (82.8 thou. t less y-o-y).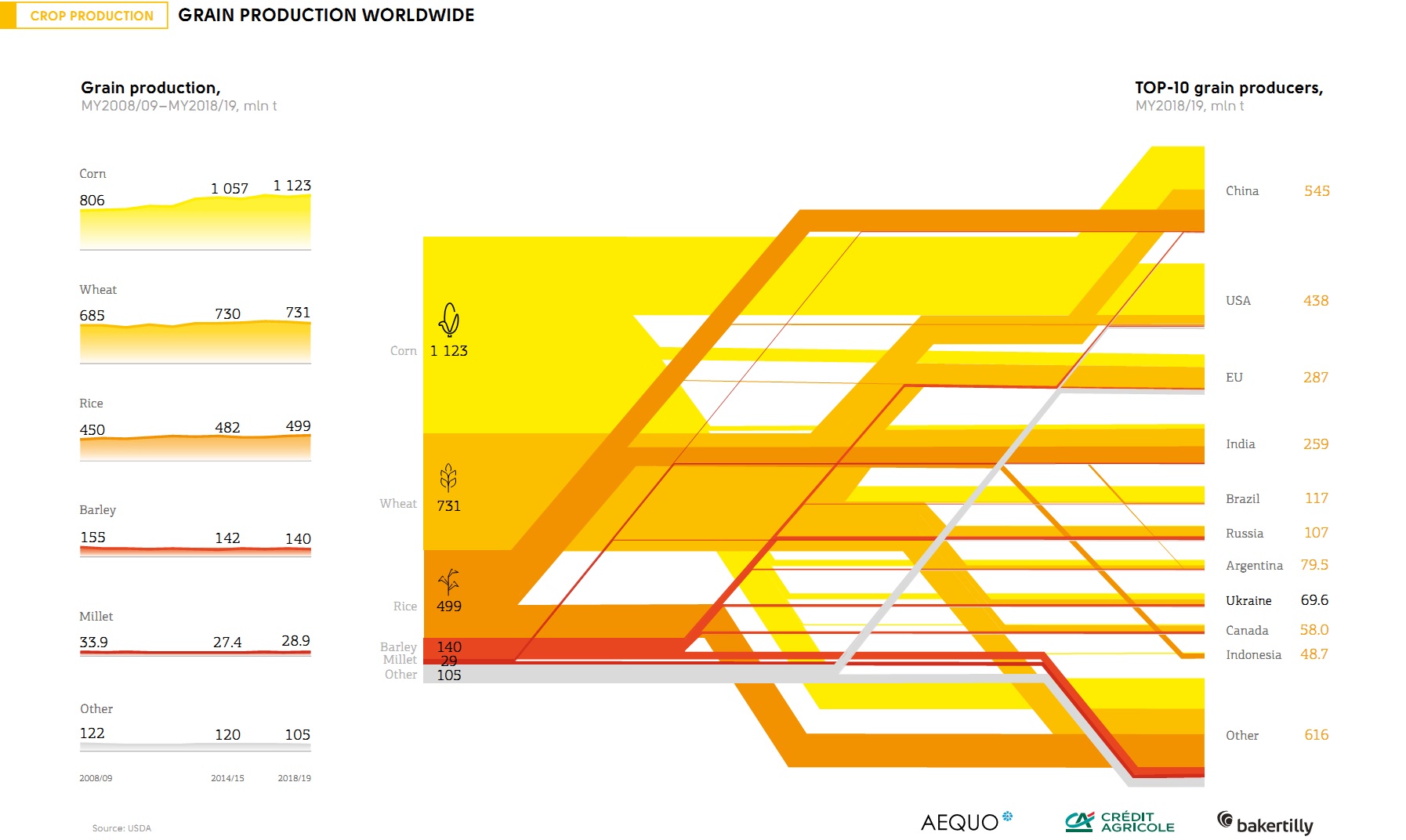 Previously reported that the storage capacity of grains and oilseeds in Ukraine is fully sufficient, and the port infrastructure meets the needs of export grain storage, taking into account the facilities that will be put into operation in 2020.
Learn more: