Sunflower oil export lost 14%
Sunflower oil export from Ukraine in March dropped 14% to 490 thou. t from last year's corresponding indicator of 570 thou. t, Refinitiv Agriculture reports with reference to Barva Invest analysts.
Since the start of 2019/20, sunoil shipment from Ukraine has lost 2.15%.
According to the data of Barva Invest, export deliveries of sunflower oil from Ukraine through seaports in September 2019 – March 2020 amounted to 3.19 mln t compared to 3.26 mln t for the same period last year.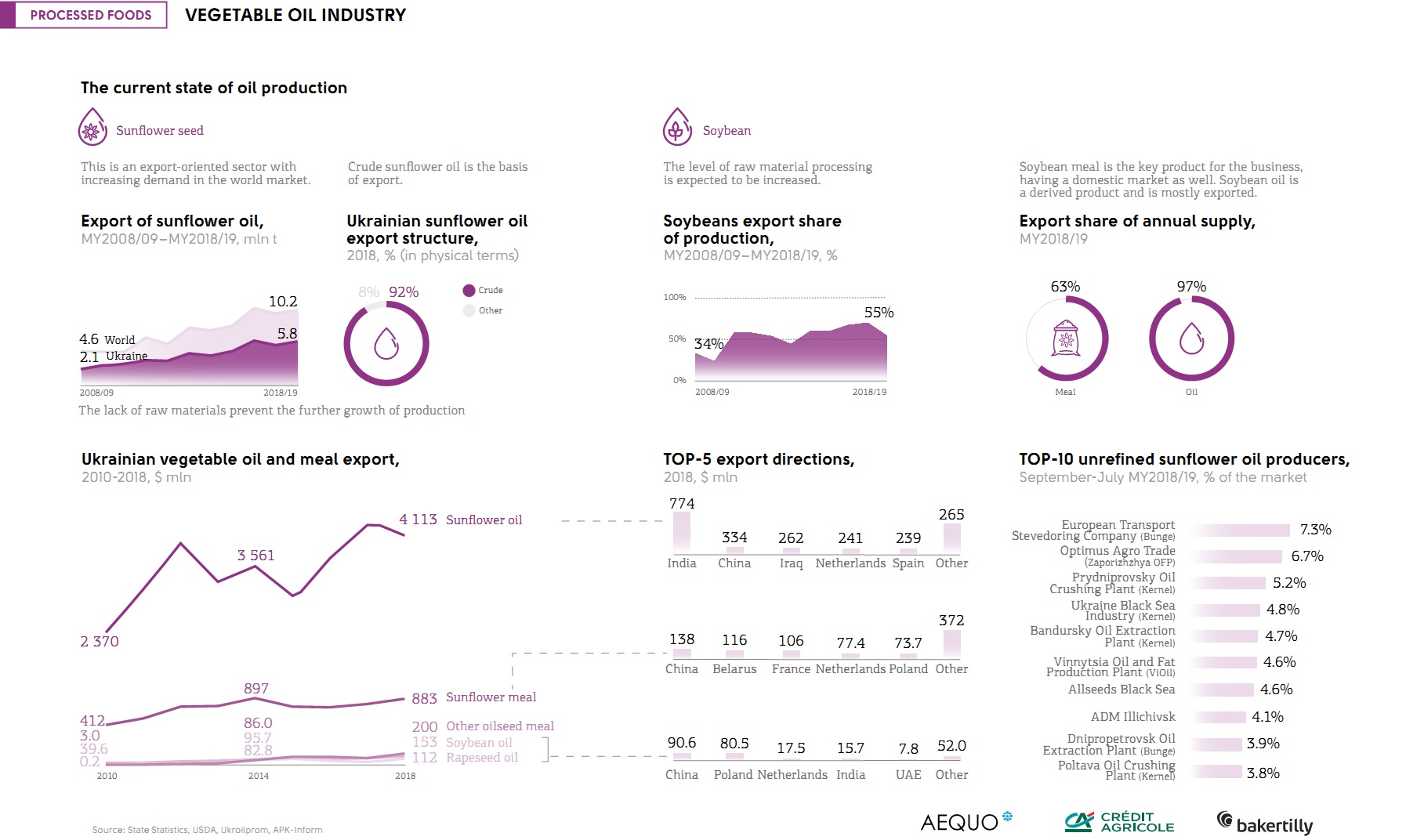 Unrefined sunflower oil production by crushing facilities in Ukraine in the first two months of 2020 amounted to 1.1 mln t, 15.7% higher from the previous year's relevant indicator.