Egg exports regressed more than a third in Q1 2020
In the period of Jan-Mar 2020, Ukraine exported 26.4 thou. t of birds' eggs, 32% less from last year's comparative period, 38.8 thou. t.
Provided by the data of the State Customs Service of Ukraine, in monetary terms, exports in the first three months of the current year lost 36.3% YoY (2019: USD 35.9 mln), and totalled USD 22.8 mln.
The key markets for Ukrainian birds' eggs (in shell) in the reporting period are as followed:
the U.A.E.: USD 8.2 mln, 36.2% of supplies;

Latvia: USD 2.7 mln, 11.7%;

Liberia: USD 1.9 mln, 8.7%;

other: USD 9.9 mln, 43.3%.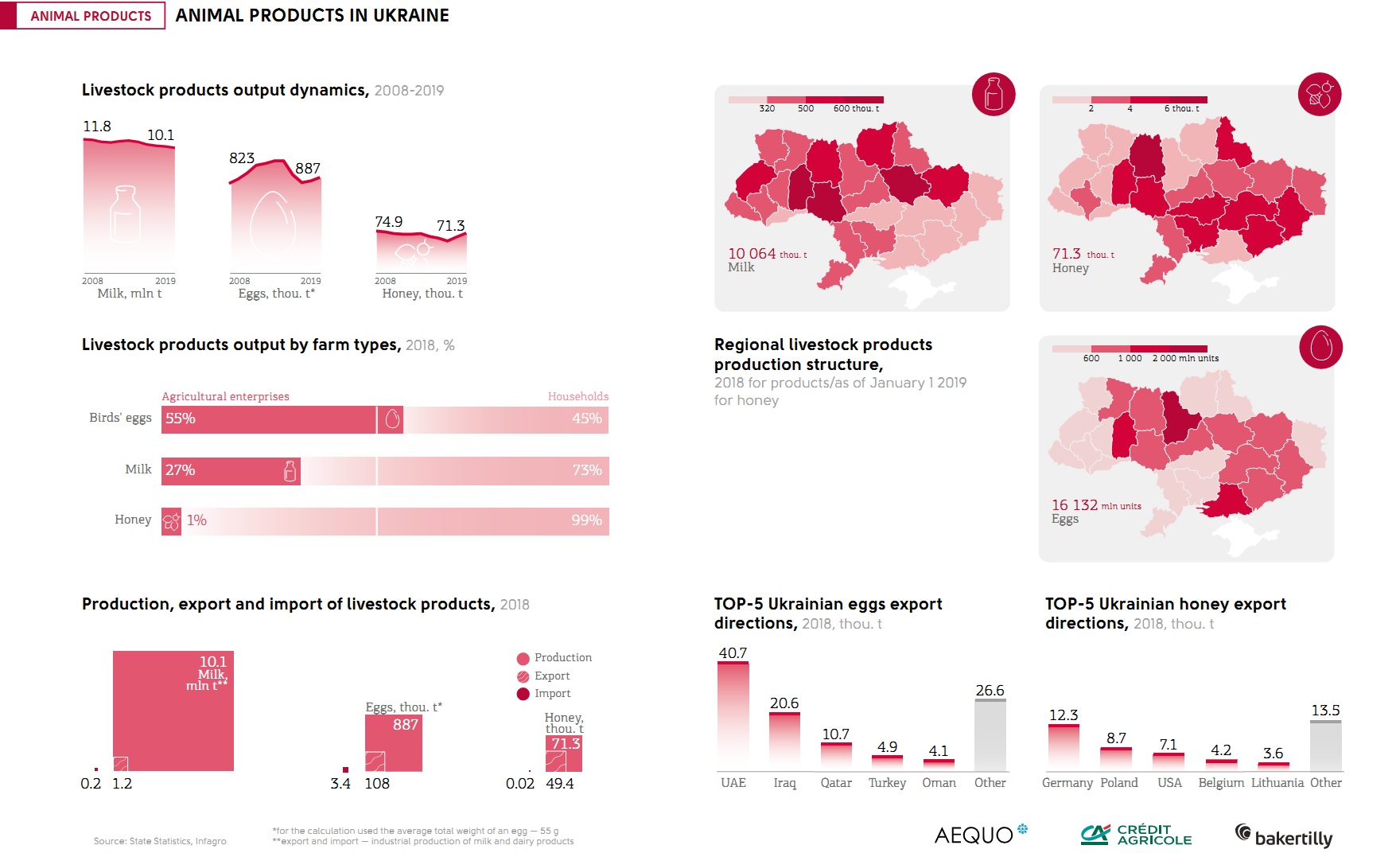 Egg exports from Ukraine in 2019 totalled 137.1 thou. t for the amount of USD 111.93 mln.