Sea port wheat shipment boosted 23%
In the week of May 2-8, grain export shipment in Ukrainian sea ports totalled 984 thou. t, 10% below the previous week's level (1.10 mln t, as provided by the figures updated), the APK-Inform consultancy reports.
As reported, wheat shipment in the period surged 23% to 351 thou. t vs. the prior week's 286 thou. t. Corn supply reduced by 18% and totalled 591 thou. t. Barley exports halved to 41 thou. t.
The top three importers of grain in the past week are as followed:
China — 104 thou. t;

Egypt — 78 thou. t;

Vietnam — 66 thou. t.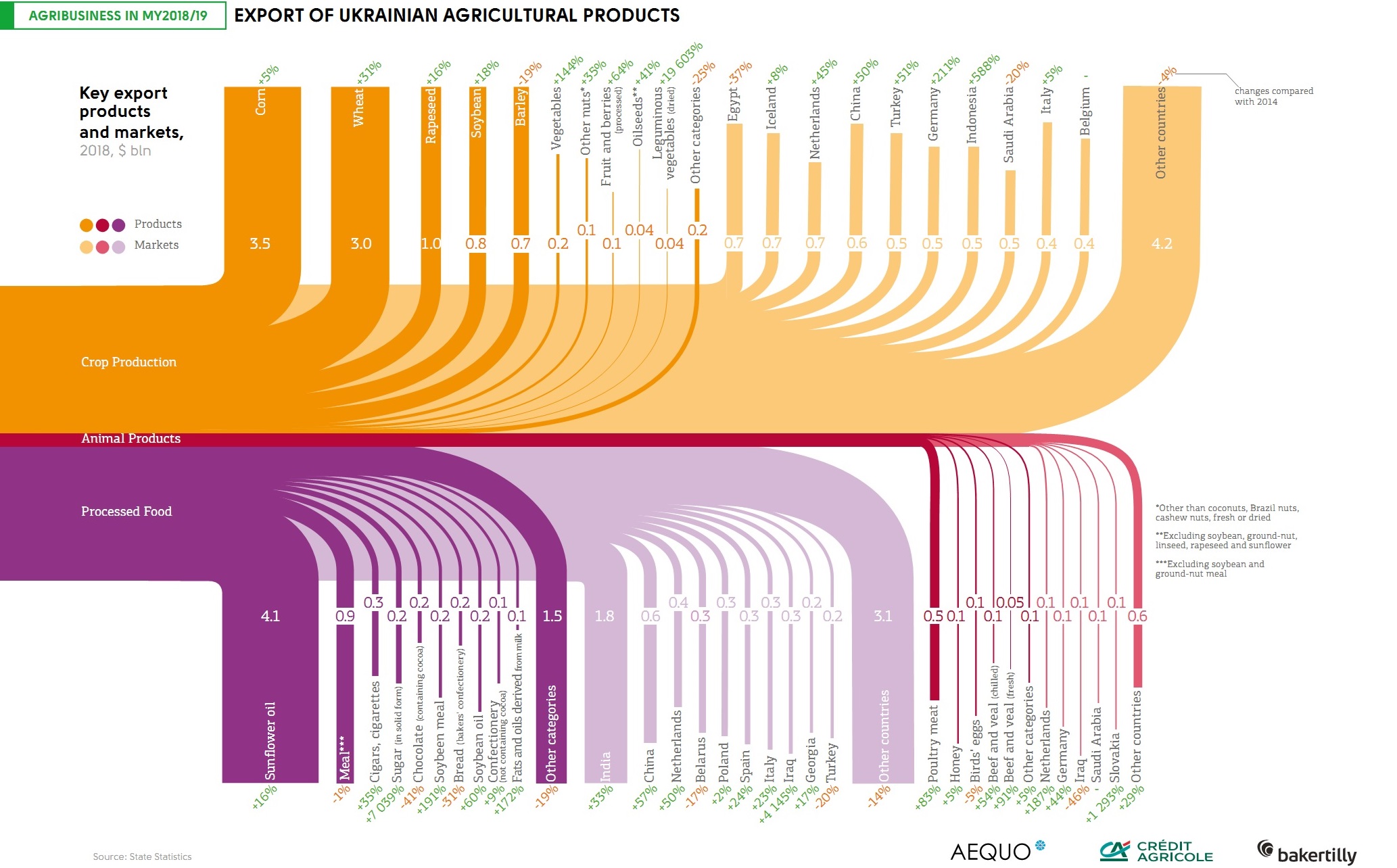 The leading position in terms of the handled volume of staple grains since the start of 2019/20 is held by the port of Mykolaiv (15.97 mln t). The port of Chernomorsk provided for the transshipment of 11.94 mln t, and Pivdenny (former Yuzhny) — 9.15 mln t.
Previously reported that the Evrovneshtorg (EVT) grain terminal in Mykolaiv increases its storage capacity. The terminal's capacity will reach 350 thou. t of grain before the beginning of corn harvesting.
Learn more: