Ukrainian wheat prices slide before USDA report release
Wheat prices for the old and new crop are anticipating new support factors in the USDA May report, while rains in Ukraine and Russia have reduced concerns about the prospects for the future harvest, Grain Trade writes.
Experts' opinions on precipitation in the EU and Black Sea countries are divergent. Some consider that the rains have improved the condition of the crops, others believe that the situation has hardly changed, while in the south of Russia and Romania some winter crops have been lost.
On the eve of the USDA May report publication, the prices for Ukrainian wheat in ports are sinking as traders complete their purchases and do not open new programs. The volume of exports in the current season has almost reached 20.2 mln t as defined in the Memorandum.
"Trading on Euronext(The NYSE Euronext is the largest exchange in France.) was weak yesterday. September futures for milling wheat on MATIF(MATIF SA (Marché à Terme International de France) is a private corporation which is both a futures exchange and a clearing house in France.) fell by EUR 0.25 per ton to EUR 188 per ton or USD 202.97 per ton," experts said.
They explained this by the fact that traders are worried about a possible temperature drop next week, especially in France, while the main crops are in a sensitive development phase.
On the U.S. wheat exchanges, investors on the eve of the release of the report USDA conducted speculative sales, despite the loss of winter wheat crops due to recent frosts, the consequences of which have not yet been assessed.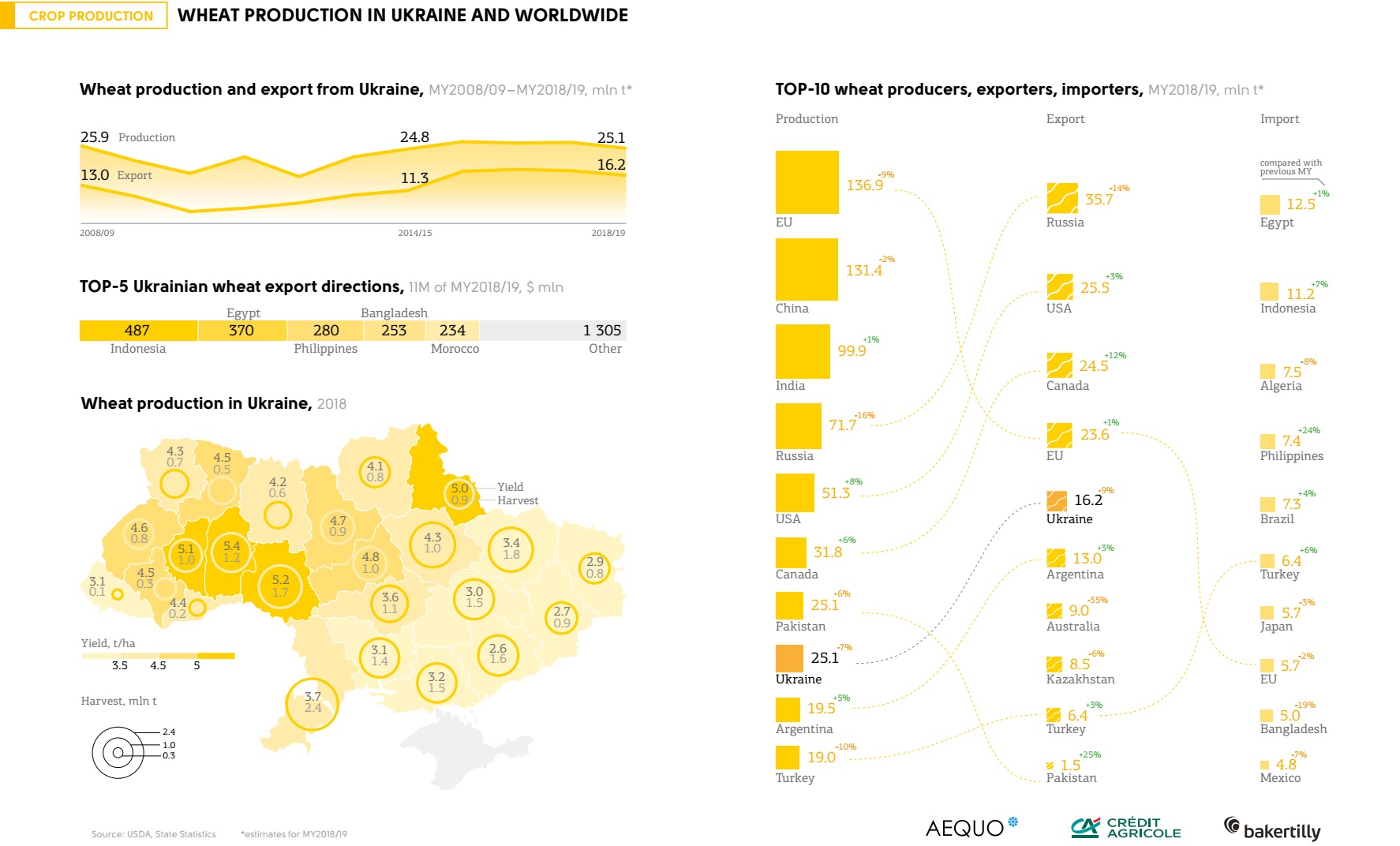 As of May 7, spring wheat sowing in Ukraine was complete on 184.37 thou. ha, 100% of the planned 184.56 thou. ha.