Sunflower areas in Ukraine add 7% in 2020
Sunflower areas in the 2020 season are projected to increase by 11% to 619 thou. ha in Kirovohrad region, Sowing Online 2019/20 Project data show.
In this production season, sunflower sown areas in Kirovohrad region will be the largest in Ukraine. As of May 14, producers in the region planted 604.4 thou. ha or 98% of the planned sunflower areas.
As of May 14, 5.62 mln ha of sunflower were sown in Ukraine, or 91% of the planned 6.2 mln ha. The sown area under sunflower will grow by 7% from 2019 (5.81 mln ha).
The largest sown areas of sunflower in Ukraine are in the following regions (thou. ha):
Kirovohrad: 619

Dnipropetrovsk: 596.66

Zaporizhzhya: 577.13

Kharkiv: 564.12

Mykolaiv: 540.25

Luhansk: 392.39

Poltava: 347.58

Kherson: 323.39

Odesa: 306.9


Vinnytsya: 285.1
The project was created in partnership with BASF.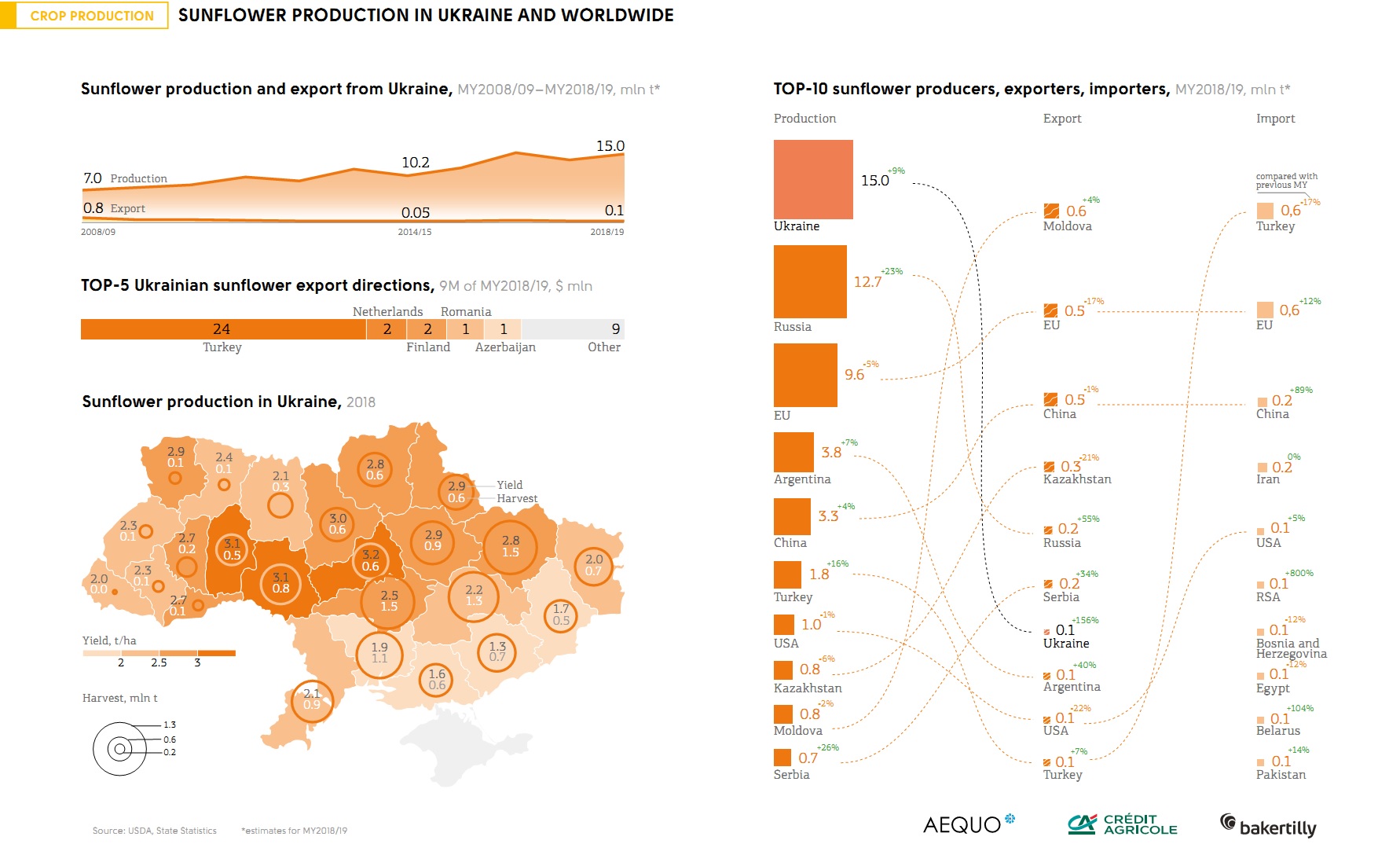 Sunflower and soybean dominate Continental Farmers Group (CFG) spring crops sown areas in the current season: 32.3 thou. ha and 32.1 thou. ha, respectively.