Staple grains and flour export from Ukraine in 2019/20 stands new record high
In the 2019/20 season(July-June), grains, pulses and flour export from Ukraine totalled the record 57.2 mln t, 6.8 mln t higher YoY (2018/19: 50.4 mln t), the information-analytical portal of the agro-industrial complex of Ukraine reports with reference to the Customs Service data.
Export shipment of grains and pulses stood at 56.7 mln t, including:
wheat and meslin: 20.5 mln t
barley: 5.08 mln t
rye: 8.2 thou. t
corn: 30.03 mln t
other grains and pulses: 791 thou. t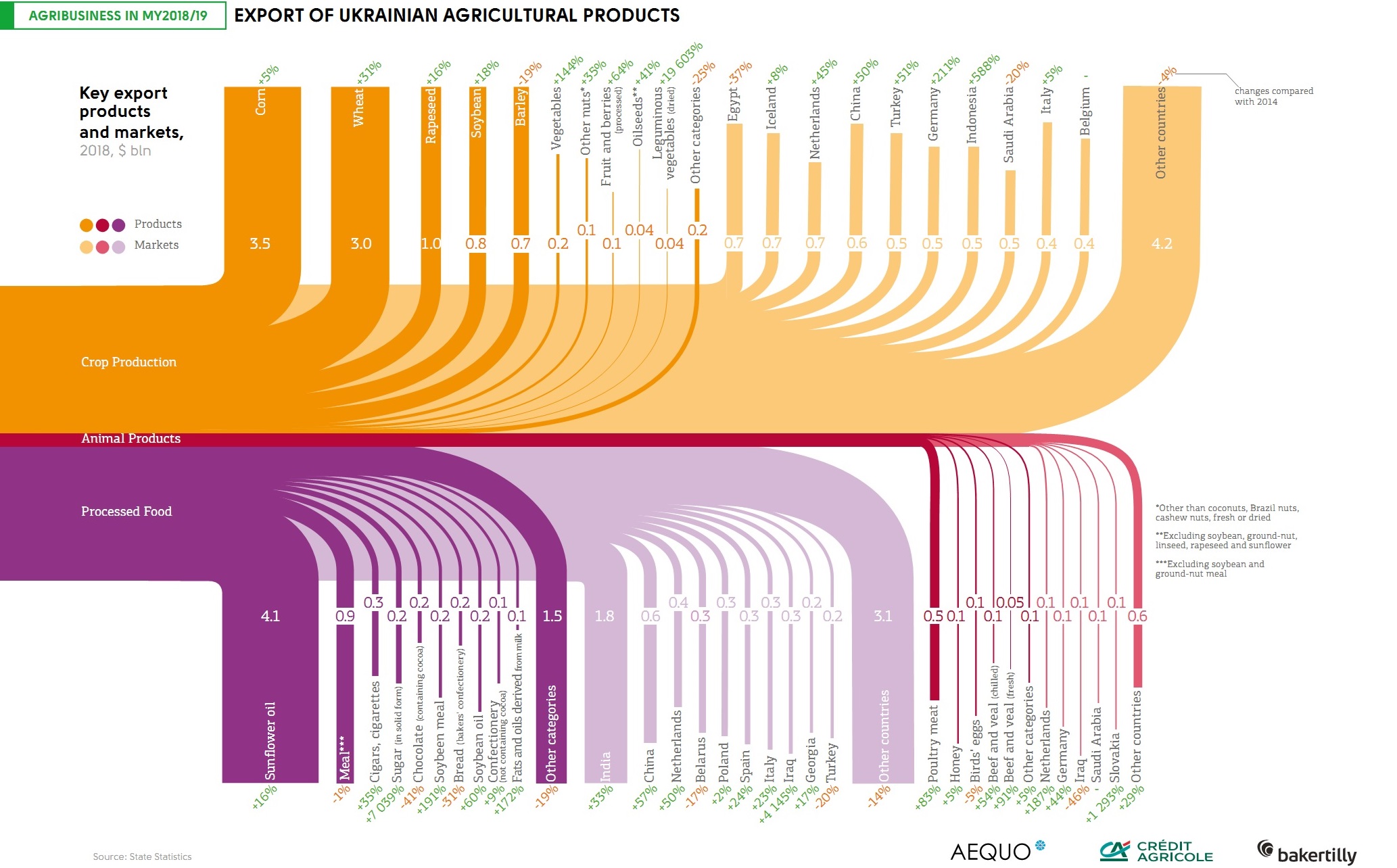 Flour shipment in the reporting period made up 334.2 thou. t, including:
wheat or meslin flour: 331.7 thou. t
other types of flour: 2.5 thou. t
Previously reported that Ukraine supplied the largest volume of grains to the Kingdom of Thailand in 2019.
Learn more: