Kernel edible oil sales reduced in Q1 FY2021
In the first quarter of FY2021(July 2020–June 2021), Kernel edible oil sales reduced by 2% to 296.24 thou. t (Q1 FY2020: 301.47 thou. t), the company's report data show.
Bottled sunflower oil sales constituted 11.5% of total sales volume.
The company's oil extraction plants processed 663 thou. t of sunflowerseeds in Q1 FY2021 — the largest ever volume in the first quarter of the financial year, up 5% y-o-y.
"The business benefitted from the sufficient supply of seeds in the market at the end of the sunflowerseed processing season (September-August) following the record harvest of sunflower seeds in autumn 2019," the report reads.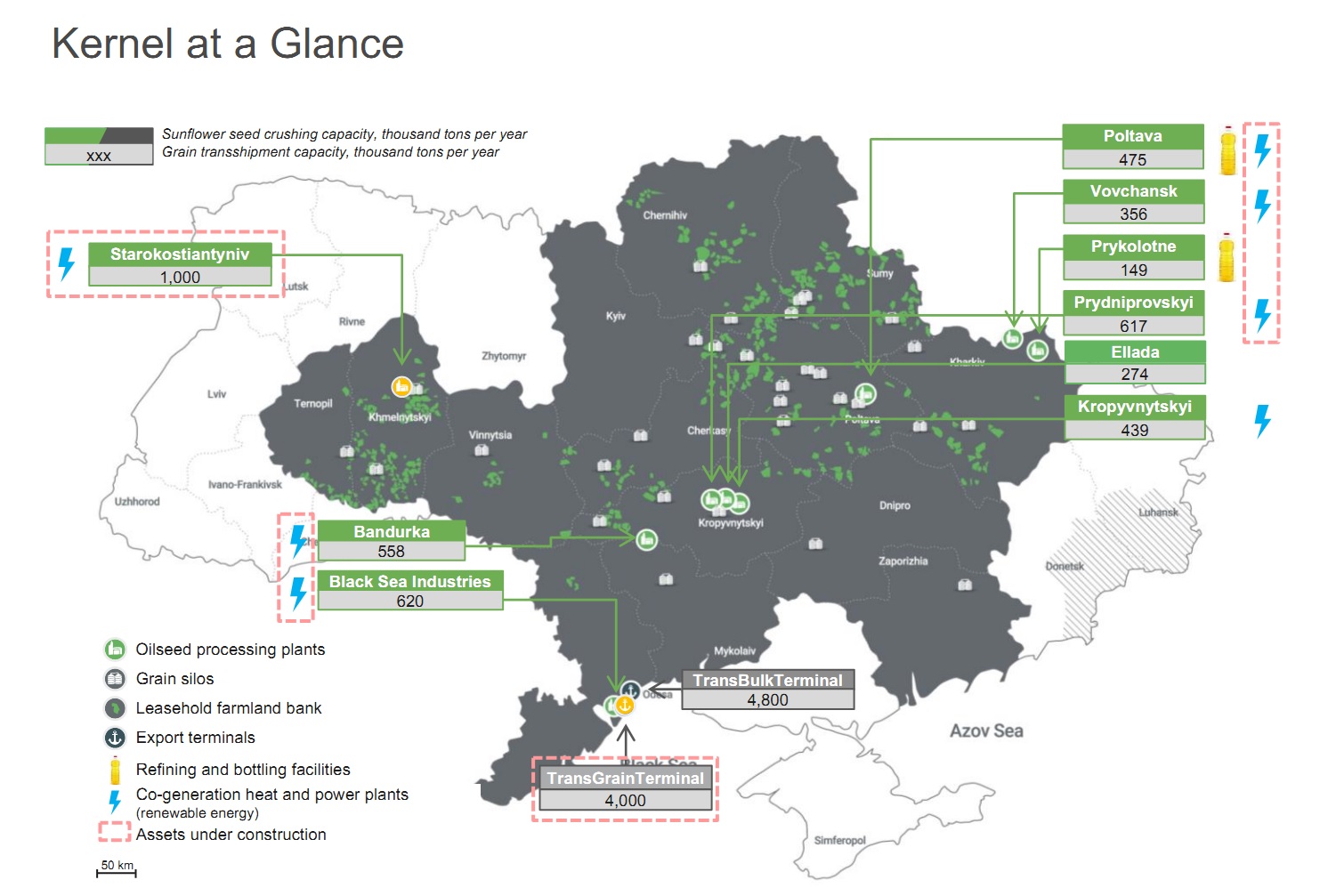 Kernel reported USD 123 mln of net profit in FY 2020, 31% lower YoY (FY 2019: USD 179 mln).