Sea port sunflower oil exports upsized 1.9x
In the period of October 1-31, sea ports of Ukraine shipped 1.56 mln t of oilseeds and derived products, 1.6x more from September 0.99 mln t of exports as provided by the figures updated, the APK-Inform consultancy writes.
The principal volume of export in October was formed by shipments of sunflowerseeds and derived products which made up 955 thou. t. In particular, sunflowerseed oil shipment stood at 493 thou. t, 1.9x higher from the previous month. Sunflowerseed meal shipments amounted to 392 thou. t, 4.2x more on September. The supply of sunflowerseeds reached 70 thou. t, 14x more from September shipment.
Export of soybeans and processed products amounted to 315 thou. t. Shipments of soybeans reached 308 thou. t, 5.7x more than the previous month. The soybean meal export shipment totalled 8 thou. t, +5.6% on September. Analysts note that no soybean oil shipments were made.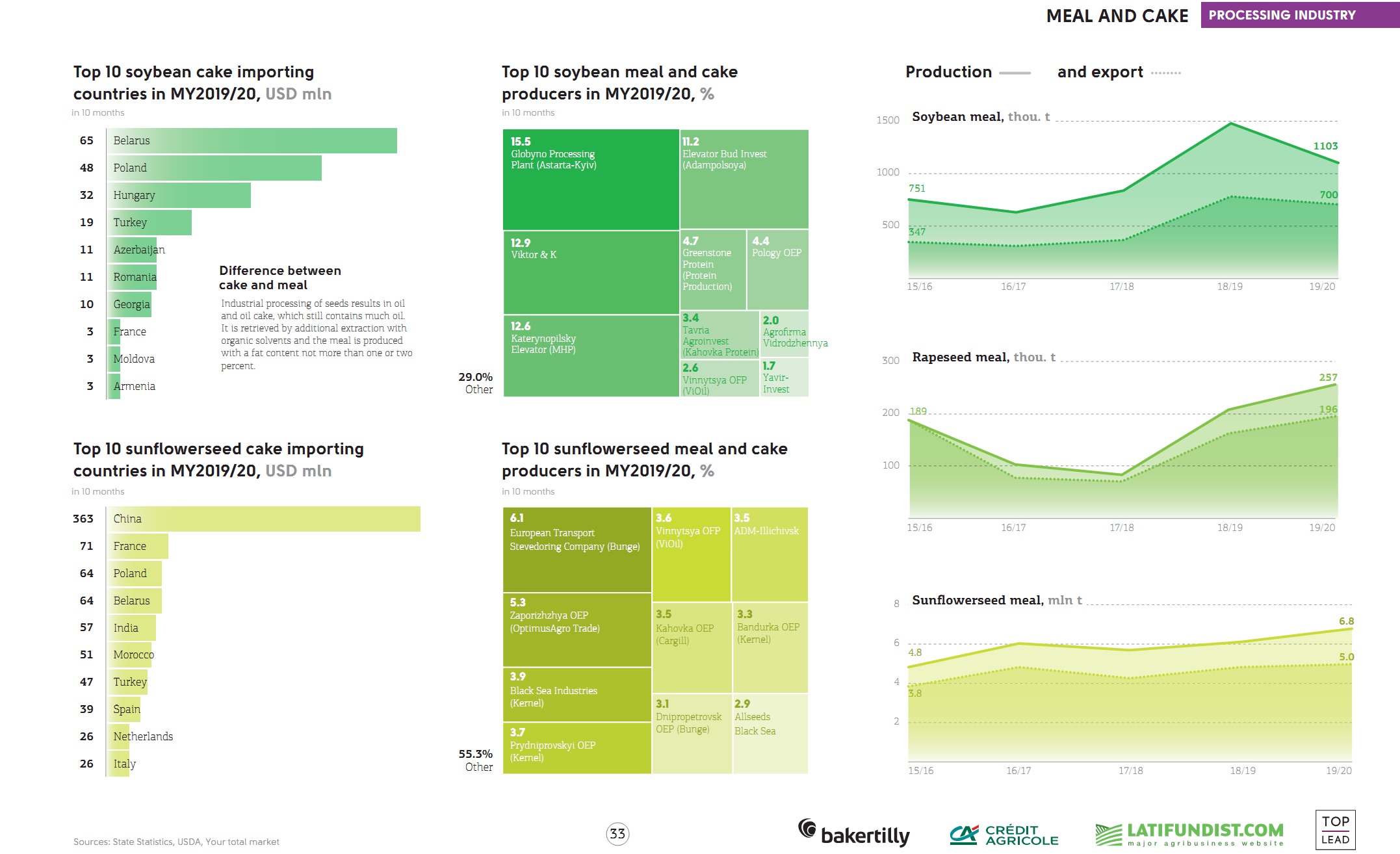 Rapeseed and processed products shipments in October 2020 amounted to 289 thou. t. At the same time, the volume of rapeseed shipments decreased 2x as compared to the previous month and amounted to 284 thou. t. Rapeseed meal supplies came to 5 thou. t, no shipments were made in September.
Key importing countries since the start of 2020/21:
China: 235 thou. t
Netherlands: 198 thou. t
Turkey: 194 thou. t
Sea ports having provided the highest volume of export shipment:
Mykolaiv: 1.02 mln t
Chernomorsk: 677 thou. t
Odesa: 340 thou. t
Previously reported that sunflowerseeds harvest in Ukraine in 2020/21 was projected by USDA at 14 mln t, 1 mln t lower on the October estimate.
Learn more: