Agrarian Associations suggested to curb corn export from Ukraine
The Ministry for the Development of Economy, Trade and Agriculture of Ukraine had a discussion with agrarian associations regarding the situation on the corn market and the option of amending the grain memorandum appendix.
"We are always open to the suggestions of specialized associations. We review them at general meetings, form an opinion and give feedback. The Economy Ministry has received a number of requests from agrarian associations to include corn in the Memorandum. Today we can exchange opinions on this issue and in a week we will make a joint decision," the Deputy Minister for Development of Economy, Trade and Agriculture of Ukraine Taras Vysotsky commented.
The associations "Union of Poultry Farmers of Ukraine", "Pig Breeders of Ukraine", "Tvarynprom", "Union of Feed Producers of Ukraine" proposed to include corn export limit in the annex to the Memorandum at about 22 mln t. The domestic market requires about 7.5 mln t of corn for the production of animal feed.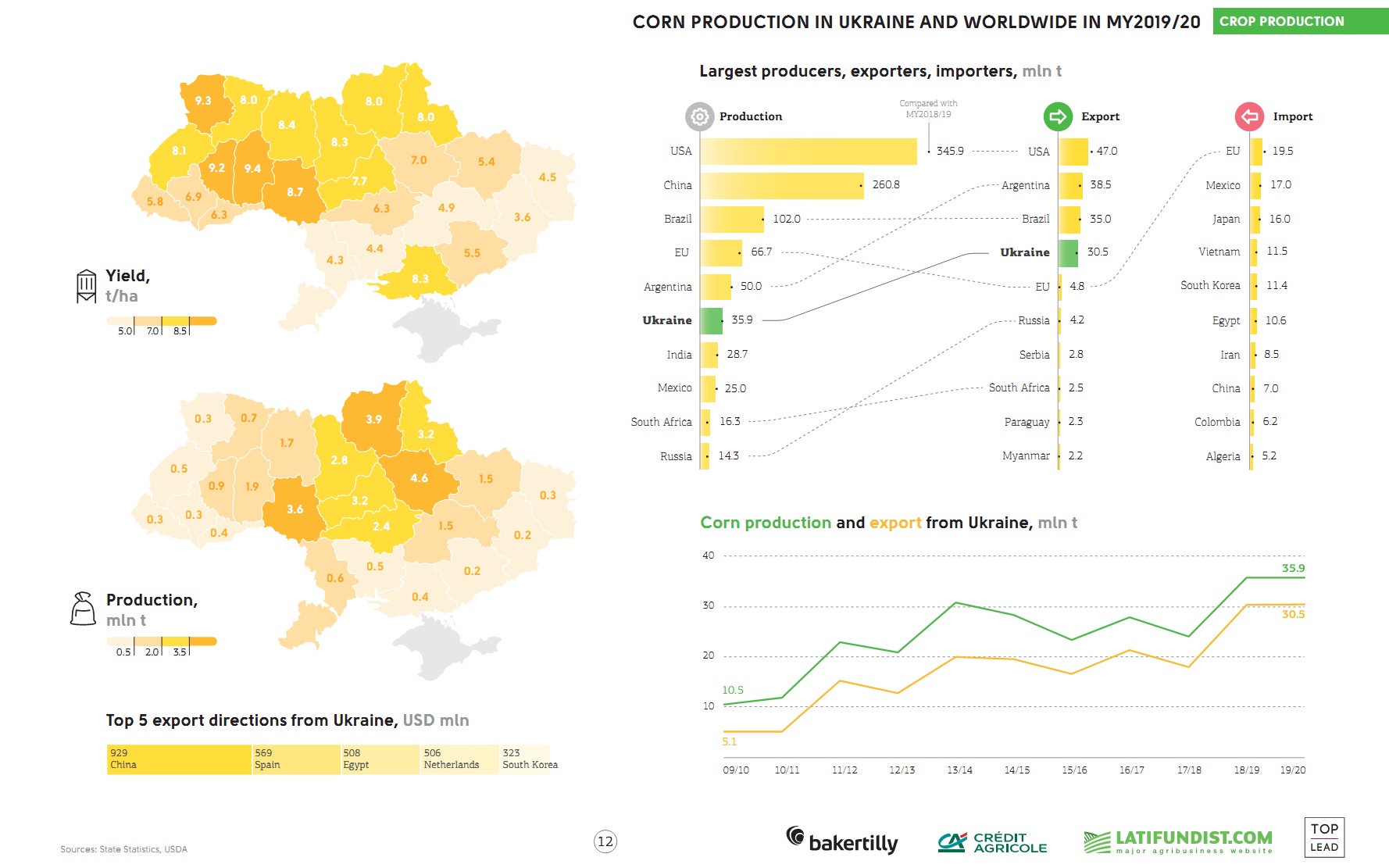 "On January 25, the official government position will be announced by the Economy Ministry. Besides, within a week signatories of the Memorandum should provide their positions on readiness to make amendments to the annex, as well as on estimated balances of this crop," the message reads.
The issues of quotas on agricultural products were also addressed during the session to form a negotiating position when reviewing the economic part of the Ukraine–European Union Association Agreement. Within a week, the Ministry expects the offers of specialized associations on tariff quotas for duty-free imports of Ukrainian products to the EU.
Corn export shipment from Ukraine as of January 18 made up 10.52 mln t, 26% or 3.7 mln t less YoY.
USDA in its January report revised downward the forecast for the world corn production by 10 mln t.
Learn more: