Kernel sunflower oil sales went up by 23% in 2Q FY2021
Kernel sunflower oil sales volumes upsized by 23% to 425.34 thou. t in 2Q FY2021(July 2020-June 2021) (2Q FY2020: 346.46 thou. t).
Sales volumes in the reporting period were largely in line with production volumes. Bottled sunflower oil sales amounted to 9.1% of total sales volumes, the company report reads.
Kernel processed a record 1,001 thou. t of oilseeds in 2Q FY2021, up 5% y-o-y on the back of the launch of sunflower seed tolling operations on the third-party owned oilseed processing plant in Kharkiv region, Ukraine. Processing capacity of all group-owned crushing plants was fully utilized during the reporting period.
As reported, in 1H FY2021, Kernel scaled up oilseeds processing by 5% to 1.66 mln t, sunflower oil sales by 11% to 721.58 thou. t.
The company also informed about the Starokostiantyniv crushing plant construction progress — the facility is 70% completed.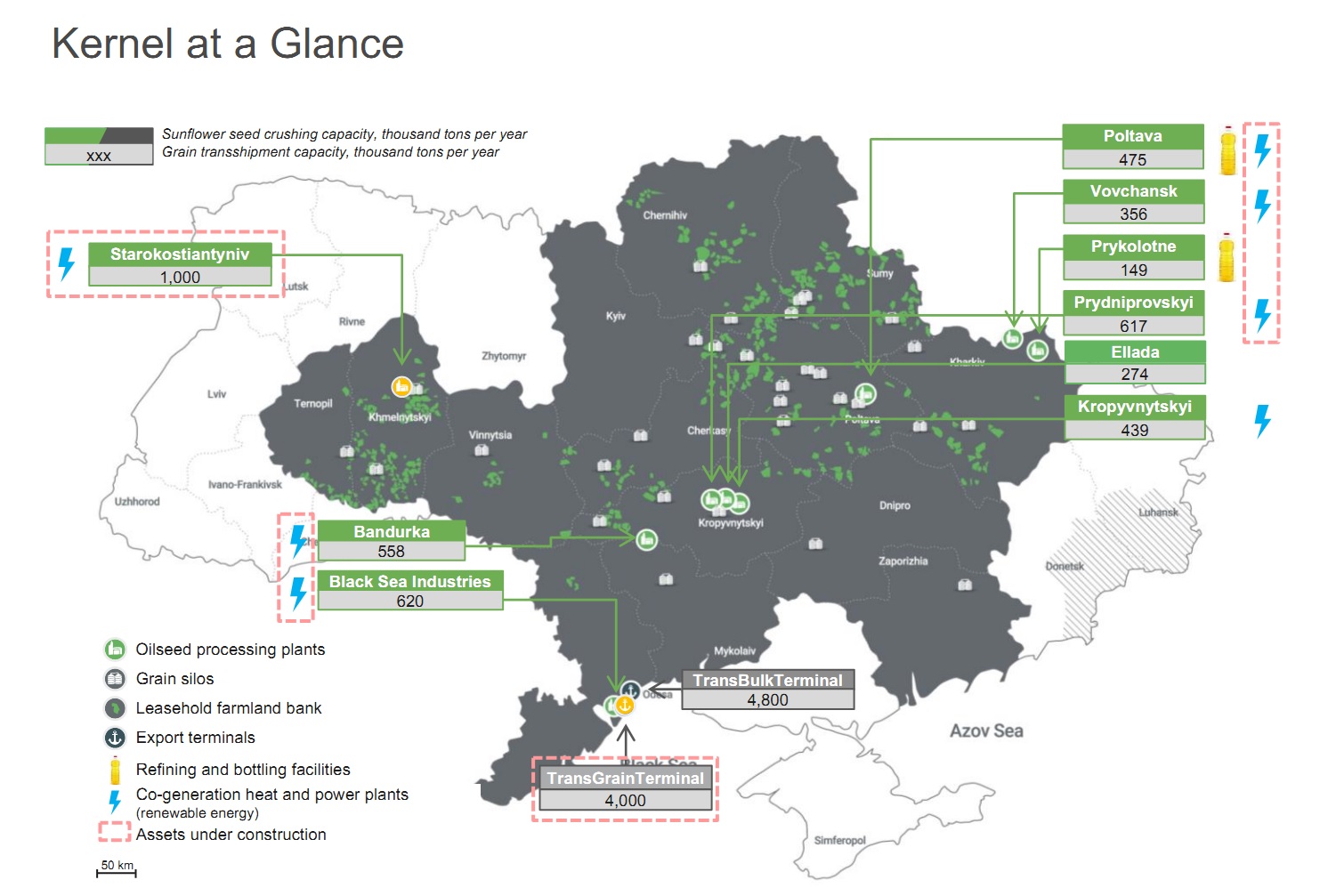 Previously reported that the District Court of Luxembourg denied Mikhail Stadnik's motion to recognize Kernel Holding S.A. bankrupt.