Ukrainian sea ports handled 47.3 mln t of grain in 2020, transshipment leaders rated
Sea ports in Ukraine provided for the transshipment of 47.28 mln t of grain in 2020, 6.578 mln t or 12.2% less YoY.
As reported by Elevatorist.com, in the period January-December, cereals handling totalled 48.047 mln t, 12% lower from the comparative period of 2019. State stevedores transshipped 1.095 thou. t of grain at the berths of the Ukrainian Sea Ports Authority (USPA), 15.8% less YoY, while other companies handled 30.757 mln t, 1.1% more YoY.
Five sea ports shipped 92.9% (43.915 mln t) of the total volume of grains exported from Ukraine. Mykolaiv Sea Port, which in October and November held the leading position among other Ukrainian ports, took the second position of the rating:
Chernomorsk (Odesa region): 13.333 mln t, 28.2% of the total
Mykolaiv (Mykolaiv region): 13.216 mln t, 28%
Pivdenny (Odesa region): 9.046 mln t, 19.1%
Odesa (Odesa region): 6.491 mln t, 13.7%
Sea Specialized Port Olvia (Odesa region): 1.829 mln t (3.9%)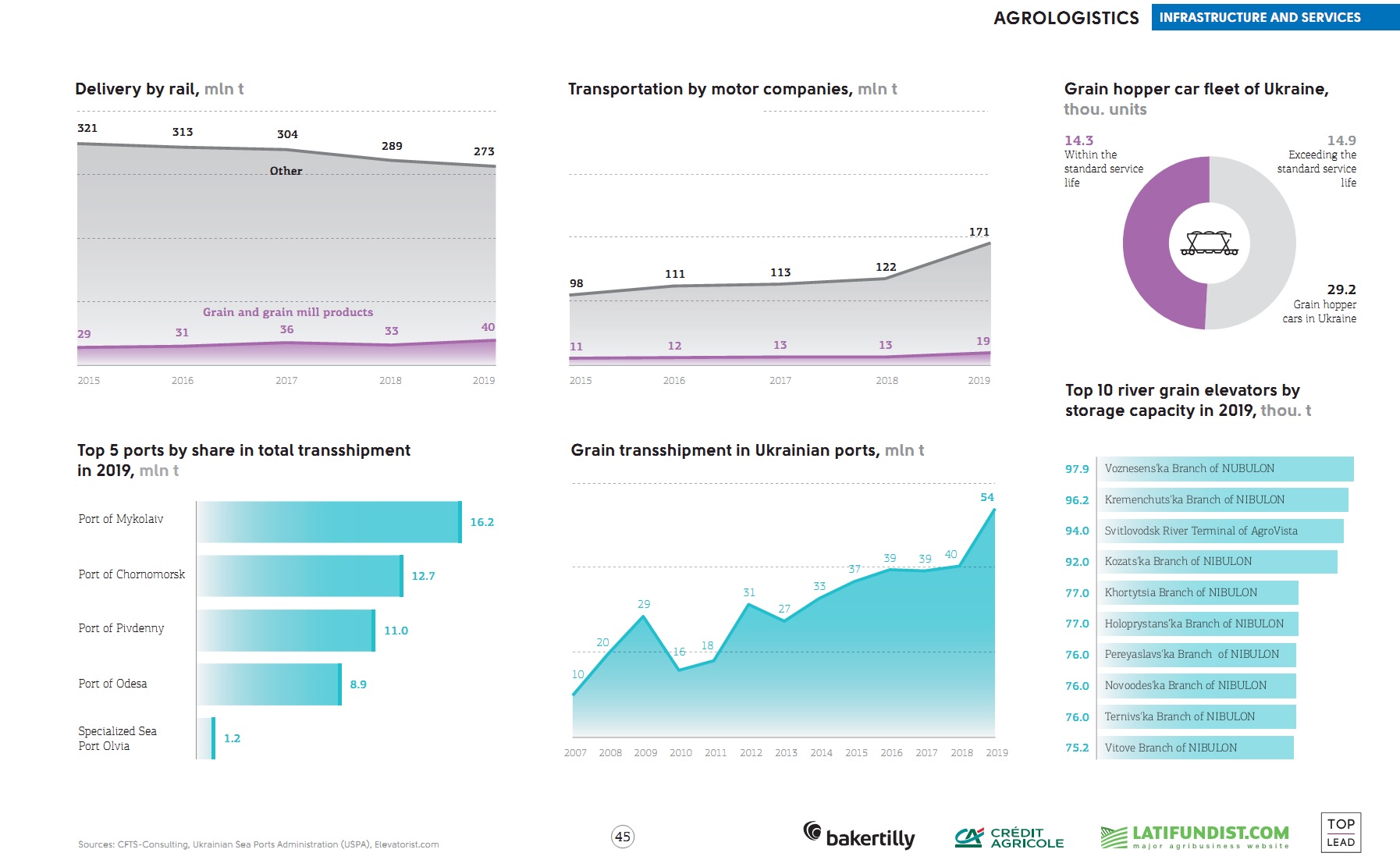 Previously reported that as least 11 companies will start constructing grain elevators in 2021 and finish the ongoing projects.